A Royal Wedding is a global spectacle and is broadcast to millions around the world. Although the events are heavily reported on, there are many details which are hidden, some of which were kept private for a reason.
New Royal Couple
It's been a whirlwind of an engagement for Hollywood divorcée Meghan Markle and our favorite royal rebel Prince Harry. The two dated for a year prior to the announcement, and the royal family claims they are very supportive of their love for each other. But there is a good reason why the Queen shouldn't be attending their wedding…
It's An Emergency
With the announcement of the engagement came the hasty announcement about the wedding date, which is set to be in the spring of 2018 in St. George's Chapel, Windsor Chapel. Although Kate Middleton and Prince William spent approximately the same amount of time being engaged prior to marriage, in this case, there is a bit of urgency. In fact, several interviews reported that Prince Harry wants this wedding to happen quite quickly…
What's The Rush?
As it turns out, the biggest reason for this rush is prince Harry's 96-year-old grandfather, also known as the Duke of Edinburgh. Entertainment Tonight reported that Prince Harry feels that this wedding should take place as soon as possible so that his grandfather can be there for it. Royal expert Kate Nicholl reported, "He's incredibly close to his grandfather and, [with his] being 96, Harry thought it was a great thing to have the wedding sooner rather than later".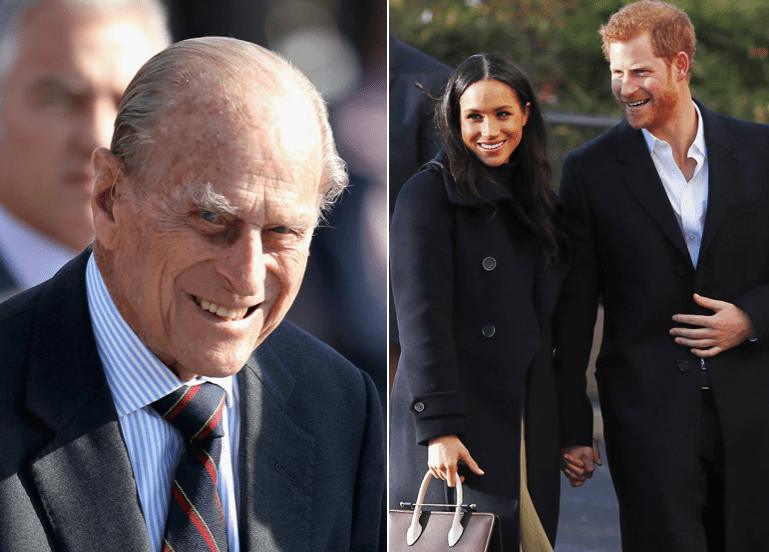 Kate Isn't Involved
According to royal expert Marlene Koenig, we shouldn't expect the Duchess of Cambridge to be involved in the next royal wedding at all. While that may seem bizarre, Middleton wasn't involved in her sister's wedding, either, for one simple reason. The Duchess wants to give the spotlight to the bride rather than standing out herself; it would go against etiquette for a person of her status to "attend" to Meghan or any other woman in her present company.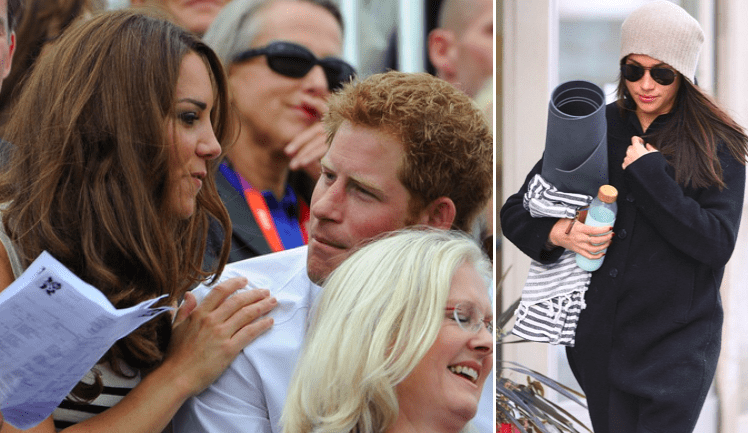 Who Will Pay?
While in many cultures it is common for the parents of the bride to pay for the wedding and all its expenses, the royal family will be taking on the bill for this one. Just like with Prince Harry and Kate Middleton's wedding, the groom's family will be footing in the bill. Considering the fact that the Queen of England earned more than $108 million this year, this seven-figure budget for the next wedding should be no big deal.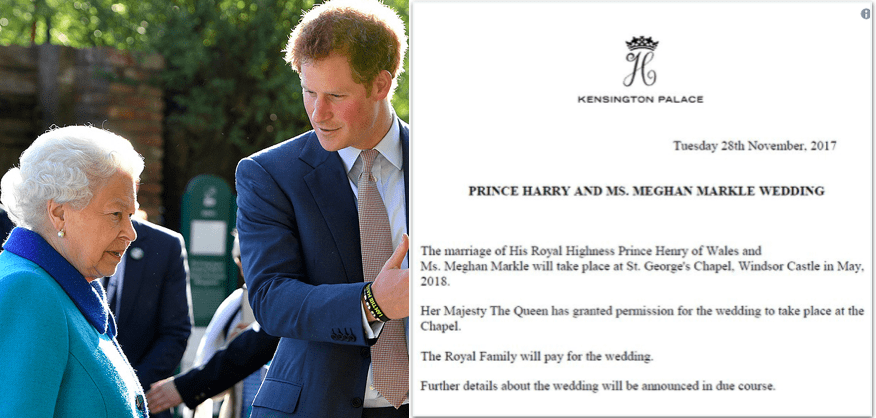 Unexpected Guest Down The Isle
Markle's parents divorced when she was just six years old, and while she lived with her mother throughout her childhood, she claims that her father inspired her to pursue a career on television. Markle's father, Tom Markle, has recently confirmed that while he stays out of the spotlight out of respect to the newly engaged couple, he would love to walk his beloved daughter down the isle on her special day. What does Meghan think?
We'll Be Watching
If you still haven't gotten the invitation to the royal wedding, do not worry. A source from U.S. Weekly has stated that the entire event will be televised, and more importantly, internationally! While there is little information concerning how or where the event will be broadcasted, an anonymous representative stated, "[The Prince and his fiancée] want the day to be shaped so as to allow members of the public to feel part of the celebrations too and are currently working through ideas for how this might be achieved".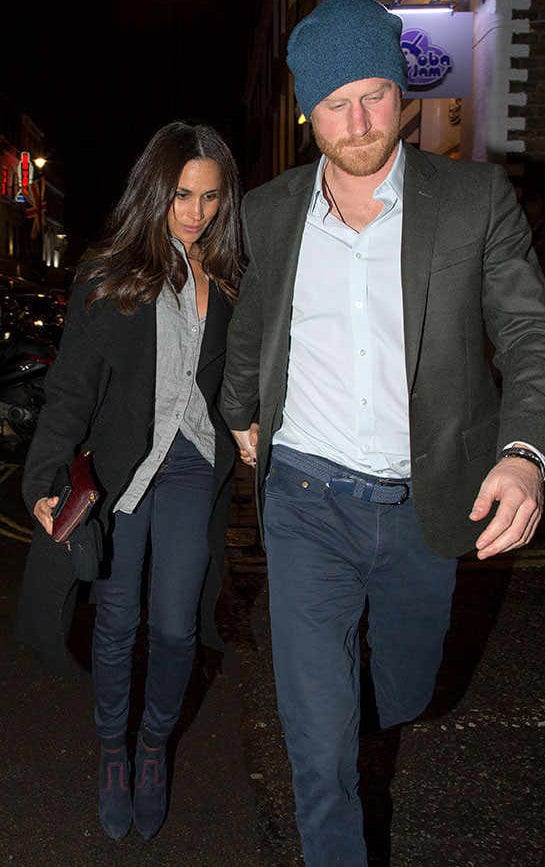 Same Dilemma
When Kate and William announced their engagement to the press, after years of speculations about their relationship, they were caught in a similar situation as the newly-engaged couple now. The Queen and then-89-year-old Prince Philip were involved in the discussions concerning the Royal Wedding and all that comes with it, but determining the date wasn't easy. Prince Philip's birthday was around the same date as the wedding, and he was about to turn 90.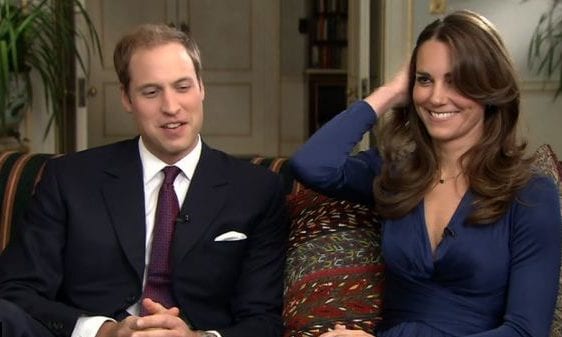 Will's Wedding List Worries
Prince William revealed that in the run up to his wedding to Kate Middleton, they had a disaster with their wedding list. He recalled,"I was given this official list of 777 names—dignitaries, governors, all sorts of people—and not one person I knew." After panicking about guests, he enlisted the advice of the Queen, explaining "I rang her up the next day and said, 'Do we need to be doing this?' And she said, 'No. Start with your friends first and then go from there.'"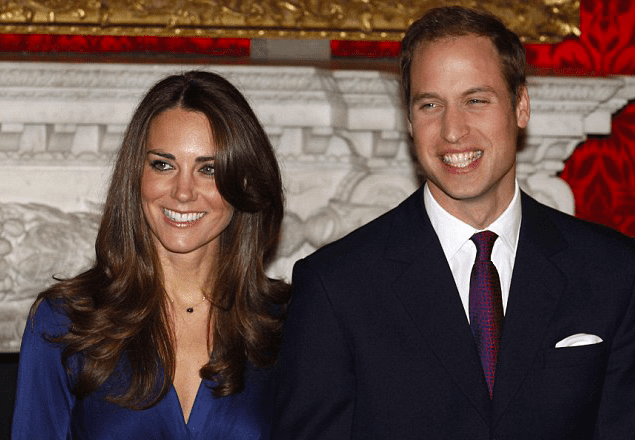 Choice Of Location
The decision concerning the location of the wedding was also influenced by the health condition of Prince Philip, Harry's grandfather. According to Elite Daily, Prince Harry and Meghan Markle chose the St George's Chapel for the ceremony because it was an easy place for the Duke of Edinburgh to get to, and Harry preferred a venue that was close to their home. This wasn't the only sentimental move on Harry's part…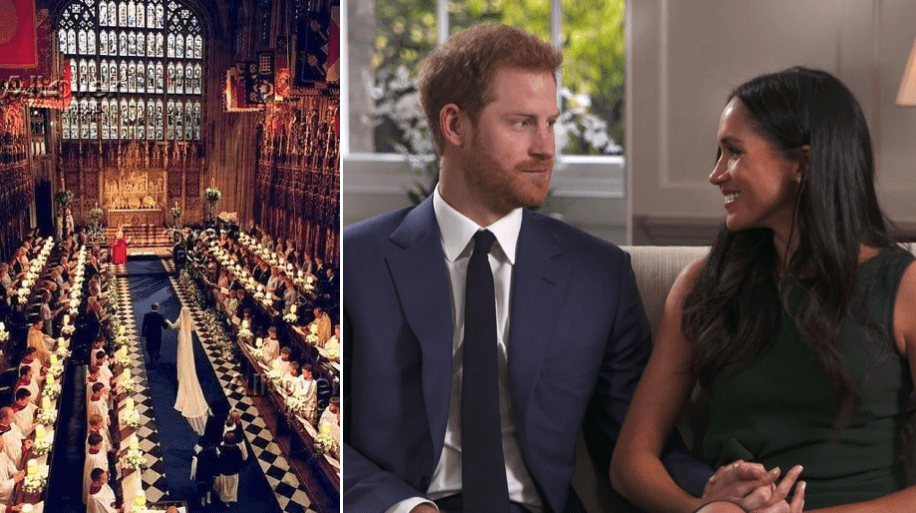 Choice Of Ring
The Queen often wears gloves so we don't usually see her beautiful engagement ring from Prince Philip. As it turns out, the stunning rock was originally a part of his mother's, Princess Alice of Battenberg, tiara. The Princess gave it to her son in 1946 when he planned to propose. Interestingly, Prince Harry took inspiration from the gesture and presented Meghan Markle with a stunning ring, comprising one diamond he sourced from Botswana, flanked by two diamonds from Princess Diana's private collection.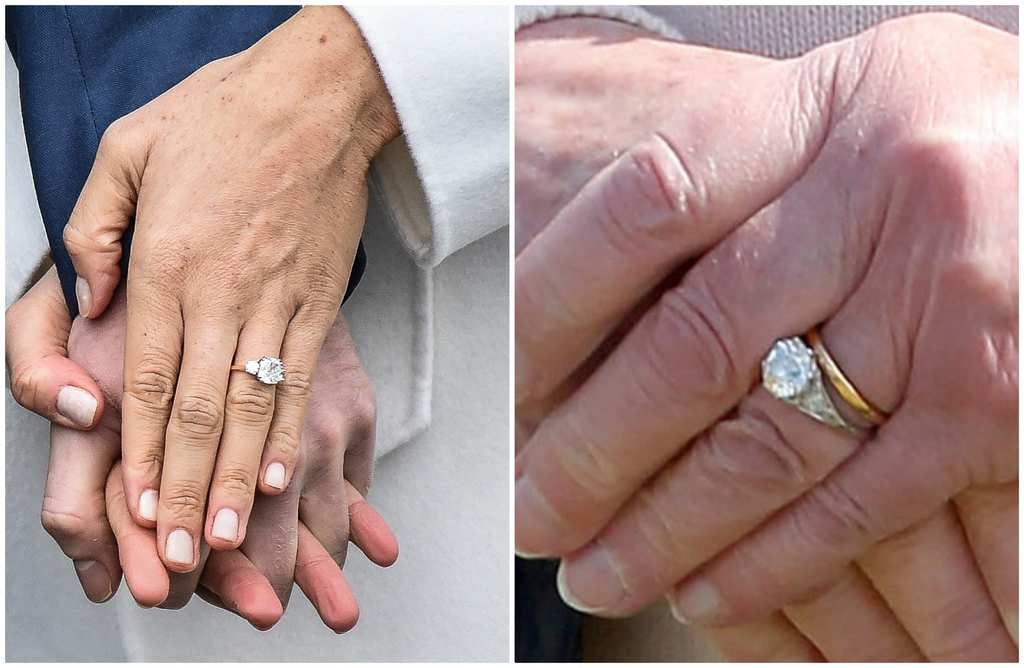 More Secrets Revealed
While the Buckingham Palace has been releasing statements from the Monarch congratulating the new royal couple with their happy news, there are rumors that the Queen will not be attending the wedding. The Queen missed the wedding ceremony between her son Prince of Wales and divorcée Camilla in 2005. Read on to find out what are the royal wedding rules, and the real reason the Queen should not be attending the next royal wedding…
Who Foots The Bill?
In most societies it is widely accepted that the bride's family will foot the bill for the wedding, but in the royal family is is quite the contrary. In most cases a royal wedding is a state event and the royal family will pay for the ceremony and festivities. However, when Kate Middleton married Prince William, the Middleton family insisted on chipping in for the highly publicized wedding. Either way the wedding was estimated to cost millions.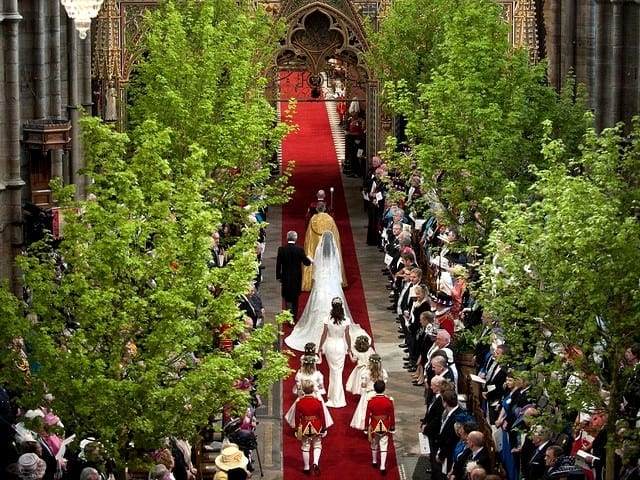 Party Time
The day of a royal wedding starts with the ceremony around noon, followed by a luncheon called a "wedding breakfast." The Queen and Diana chose to have relatively small receptions while Kate and William hosted 600 friends, officials, and family.  As for the real wedding party, it takes place later in the evening and only the royal newlyweds close, personal friends and family are invited. It was reported that Prince Harry was in charge of organizing the evening festivities and it was a great party.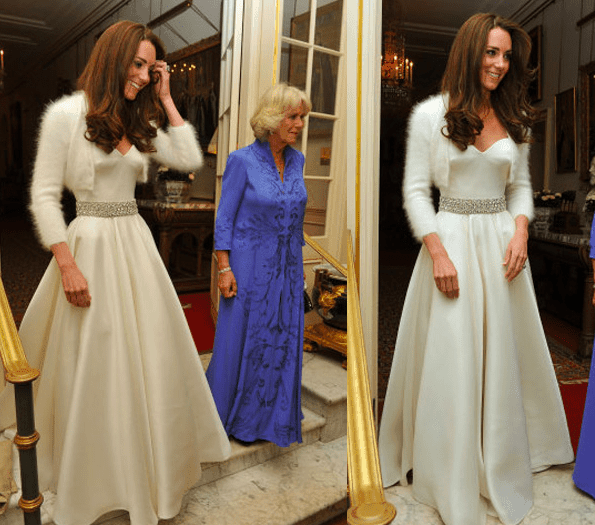 Flowers Are Forever
Most brides choose a bouquet of flowers which fits in with their wedding and gown, but the royal bouquet is resembles something incredibly poignant. When Queen Victoria married Prince Albert in 1840, her bouquet was made of myrtle, the 'herb of love', and after the wedding she planted a myrtle shrub in her garden at Osborne House. From then on, every royal bride has carried a bouquet made up of myrtle to keep the tradition of the royal family alive.
Don't Call Them Princess
Many assume that when someone marries into the royal family, they automatically become a Prince or Princess but this is not the case. When a woman marries a royal male successor, they will automatically assume their husbands title, for example, Kate Middleton became the Duchess of Cambridge as William is the Duke. However, in order to be a Princess, you must be born into the royal family, Princess Charlotte is a prime example.
Bribing The Bridesmaids
At any wedding, it is difficult to get the full attention of young bridesmaids and ring bearers, especially when it comes to official photos. Therefore, it is no surprise that the distractions of a royal wedding can be even greater for the little ones. At Prince William and Kate Middleton's wedding, the photographer Mr. Burnand, used the tactic of giving out jelly beans to the young children in an attempt to bribe them for their smiles and happy faces on the special day.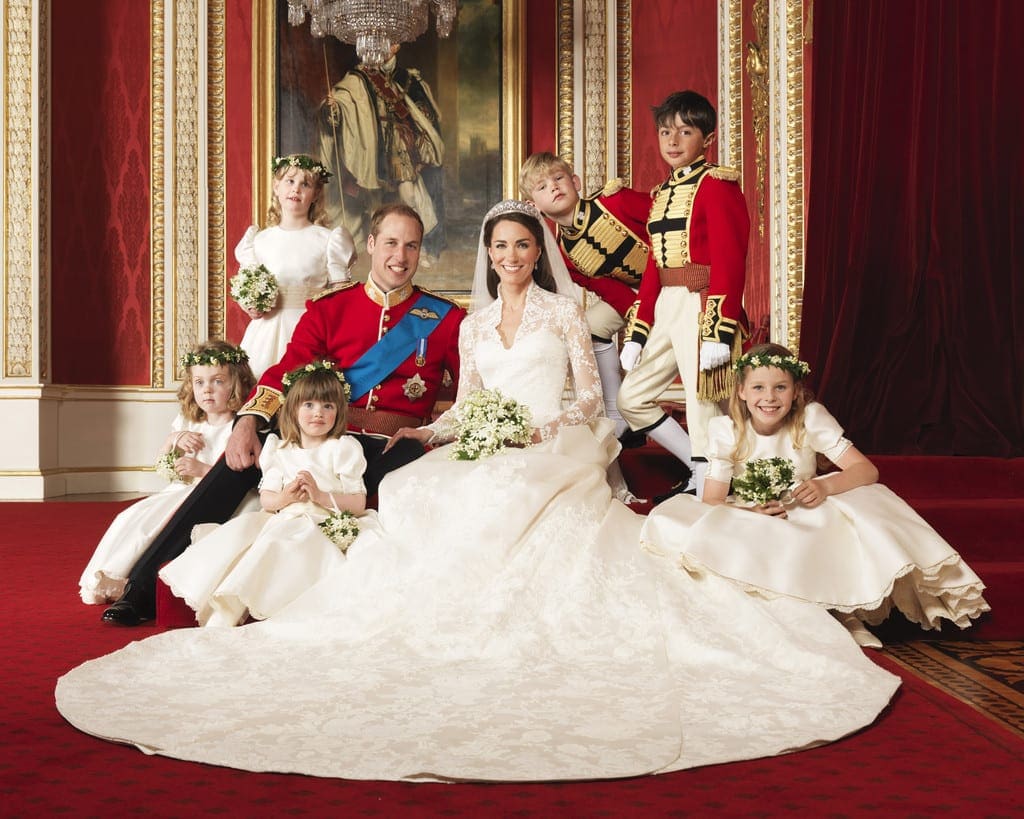 No Choice On Style
Being the strong character that he is, Prince William expressed his desire to have plenty of input into his wedding attire, however, the officials had other ideas. William explained, "I wanted to decide what to wear for the wedding, I was given a categorical, 'No, you'll wear this!'" Turns out being a royal does have it's downsides when it comes to a state marriage. William said "So you don't always get what you want, put it that way."
A Quick Engagement
Prince William and Prince Harry waited until they were in their 30's to marry, however the same cannot be said for the Queen. She fell in love with Prince Philip when she was a young woman but her father King George pleaded with her to wait to wed. The engagement wasn't announced until 1947, a year after Prince Philip popped the question to the barely 20-year-old and between the engagement announcement and the wedding ceremony, it was a mere four months.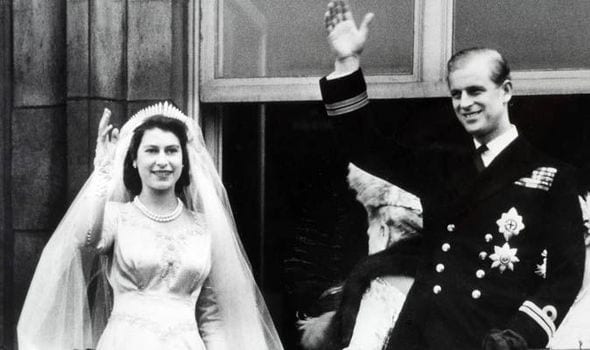 Lovely In Lace
It has become a tradition for royal brides to wear a white, lace dress on their wedding day. Princess Diana had borrowed lace which dated back to Queen Mary, who lived from 1867 to 1953 and was incorporated into her iconic Elizabeth Emanuel designed dress. Kate Middleton's magnificent gown was covered in lace and designed by Sarah Burton. In addition, Royal brides often show off an impressive train on their dress, Diana's was a record 25-feet long while Kate's was shorter, at nine feet long.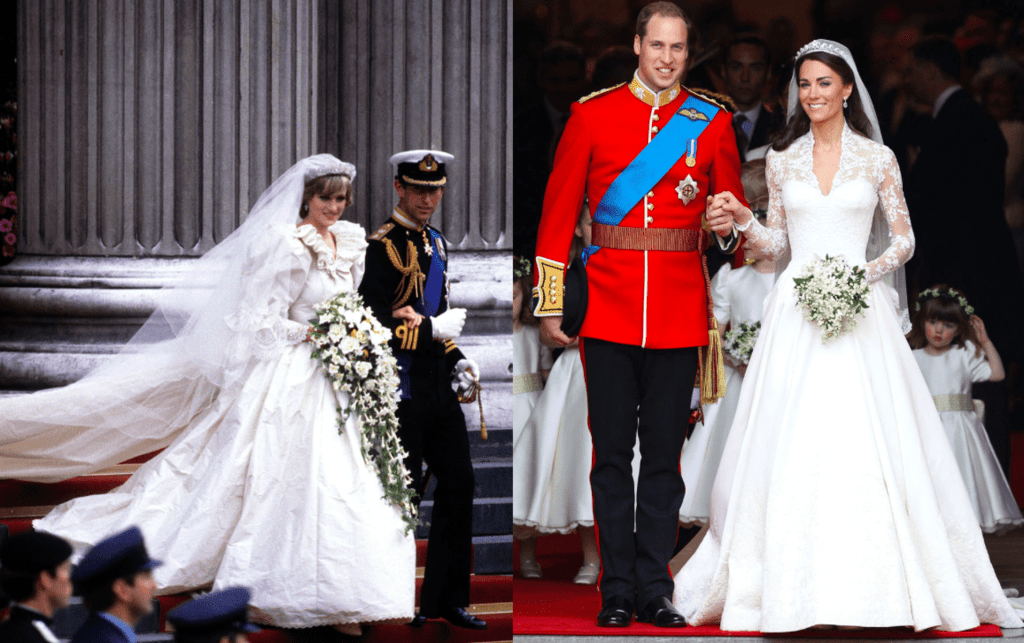 Bye Bye, Politics
The British monarchy have famously steered clear from being active in politics. Monarchs exist to represent the whole country and stay out of politics. For example, when Britain was voting on Brexit, Buckingham Palace issued a statement asserting, "The Queen remains politically neutral as she has for 63 years." The rest of the royals are expected to follow suit and only meet with political leaders on state visits. When someone marries into the royal family, they are expected to give up their political opinions and remain neutral.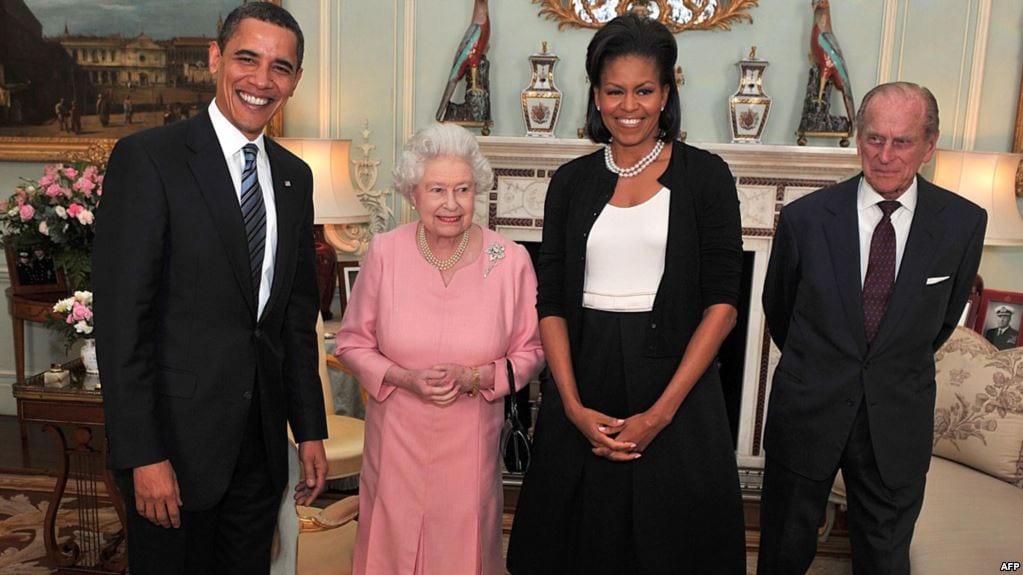 Wedding Diet
There is no expectation for royal brides to lose weight before their big wedding day, but with the nerves and pressure of marrying into the royal family, it has become quite common for royals to drop the pounds. In fact, Diana had to be sewn into her dress on her wedding say as the designer revealed "She ended up with a 23-inch waist from a 26-to 27-inch." Kate Middleton also looked slim on her wedding day and Kate's skirt was puffed out to give her more shape.
Location Is Everything
Traditionally the weddings took place at Chapel Royal at St. James Palace. It was the location where Queen Anne (1683), George III (1761), George IV (1795), Queen Victoria (1840), and George V (1893) all got married, but with a 100 capacity, modern day royals needed a bigger space. Queen Elizabeth wed Prince Charles in Westminster Abbey, as did Kate and William whereas Diana wed Prince Charles in St. Pauls Cathedral. Prince Harry and Meghan Markle's wedding will take place in Windsor Castle, despite Westminster Abbey insisting they over turned their ruling against re-marrying divorceé's in 2002.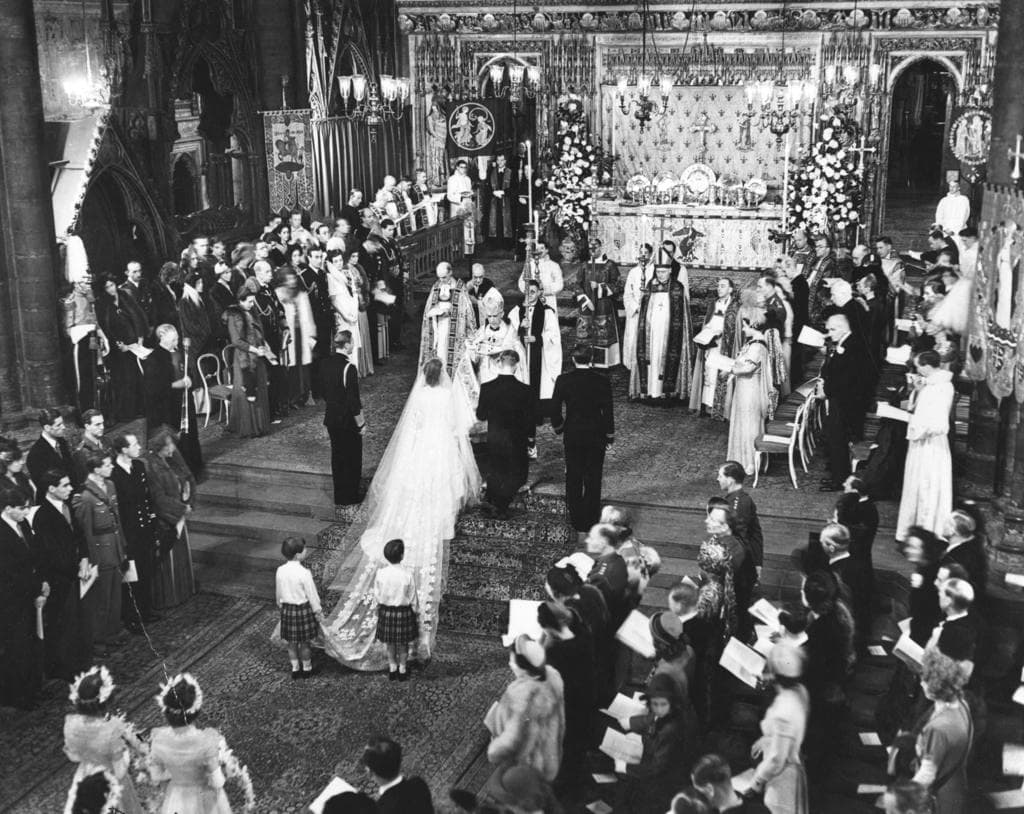 Let Them Eat Cake
The wedding cake is a crucial part of the reception at any wedding, so Royal Weddings obviously take it to new heights. Typically, royal tradition shows that the weddings include two cakes, one official one (usually a fruitcake) while the other is picked by the Prince and is usually a childhood favorite. However, instead of eating cake at the reception, guests are given it as a memento to take home. Kate and William's cake contained eight-tiers and 900 sugar-paste flowers.
The "Unknown Warrior"
At many weddings, it is symbolic for the bride to toss her bouquet into a gaggle of her eager single friends. However, it is custom for royal brides to leave their special bouquet at the grave of the "unknown warrior" which is housed in Westminster Abbey. The late Queen Mother started the tradition and it has been carried on ever since, with Kate Middleton being the latest royal bride to leave her bouquet there.
Traveling In Style
Royal weddings are usually a state event and the Royal family will pull out all the stops to ensure that the day is a spectacle. It wouldn't be a Royal wedding without the bride groom being transported to and from the event in a horse-drawn carriage. Nevertheless, different royals have put their own twist on the tradition and Diana and Charles took a glass carriage whereas Kate Middleton and Prince William chose cars for one way and a carriage for the other.
Something Borrowed
Royal brides have been known to follow the tradition of wearing something old, borrow, blue and new. Queen Elizabeth wore two pearl necklaces on her wedding day and one was said to have belonged to Anne, the last Stuart queen while the other was owned by the wife of King George II. In addition, Princess Diana chose to borrow the tiara she wore from her family, and there was a small blue bow sewn into the side of her dress.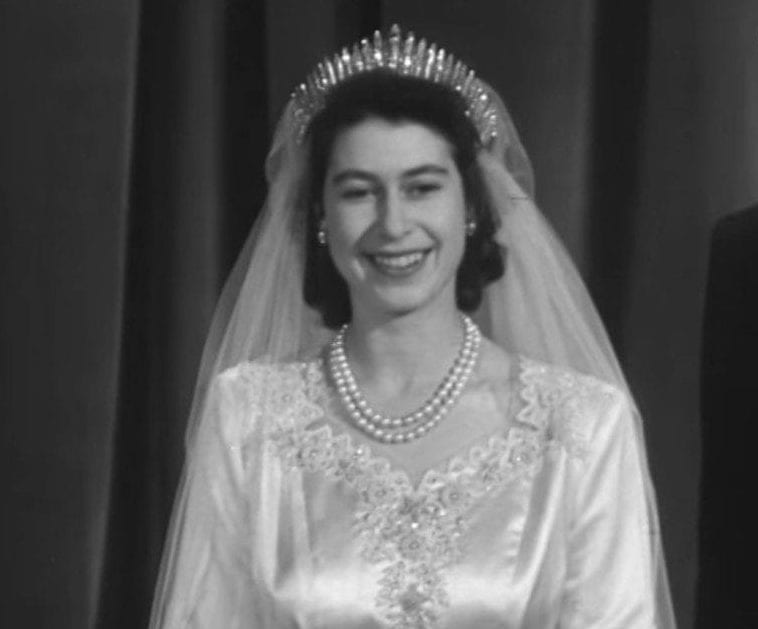 Wedding Rings
As it is royal tradition, the wedding bands must contain Welsh gold. The tradition began at the wedding of the Queen's late mother in 1923 and was passed down ever since. The Welsh gold is three times more valuable than the gold from Australia or South Africa. The nugget of gold which was initially used is almost depleted but since then, the Queen has been presented with another nugget of gold which was used for Sarah, Duchess of York, Kate Middleton, and soon Meghan Markle.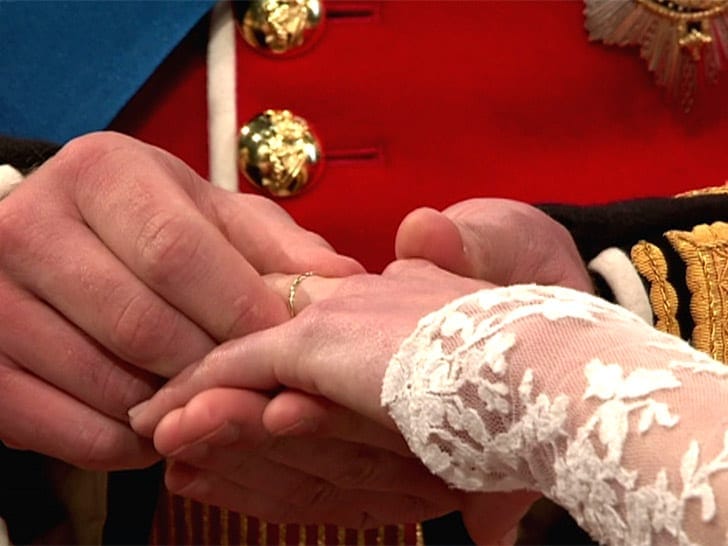 The Kiss
One part of the royal wedding that everyone awaits is the all important first kiss. Interestingly, the tradition is relatively new and was started by Prince Charles and Diana in 1981, which turned out to be more of a strained kiss. William and Kate carried it on in 2011 and although it was brief, the thousands standing outside Buckingham Palace to get a glimpse of the new couple couldn't get enough. William turned to Kate and sweetly asked "shall we kiss?"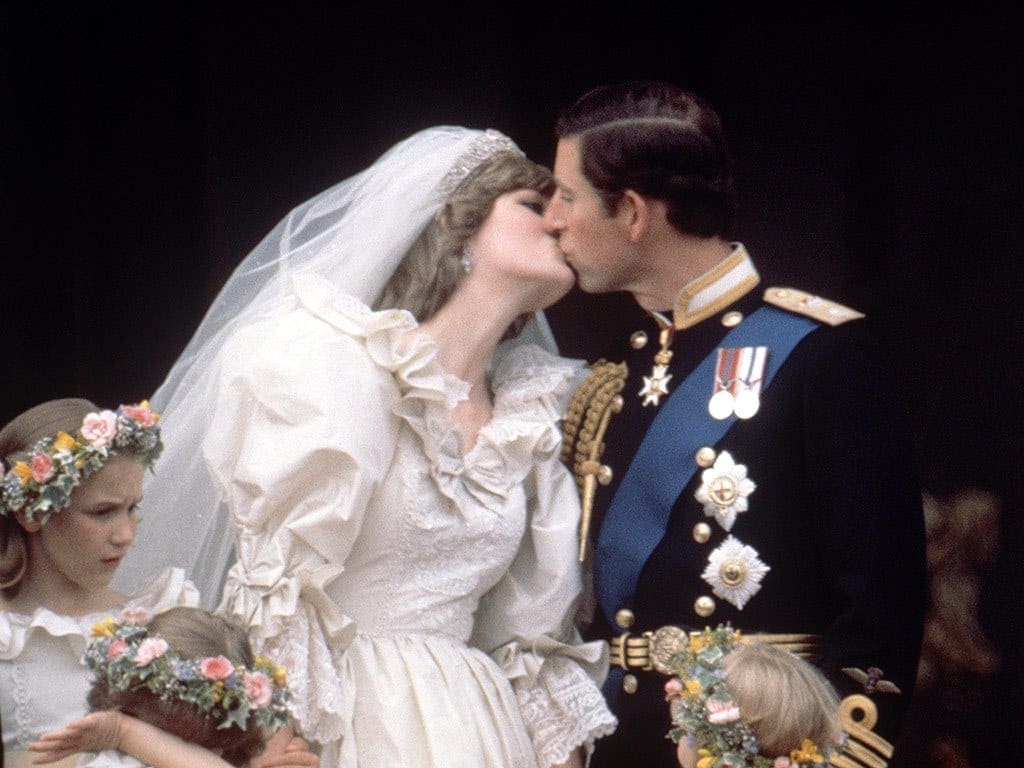 Tiara Trouble
At Queen Elizabeth's wedding, she had a near-disaster before walking down the aisle. The tiara that was lent to her broke in the morning and needed some emergency fixing. Royal jeweler, House of Garrard explained, "The Fringe Tiara was given to Queen Elizabeth on her wedding day, and the hairdresser broke it. On that day, they had it police-escorted to the House of Garrard workshops. We fixed the tiara that morning, had it sent back to Queen Elizabeth, and then she got married in it."
Intricate Dress Details
The whole world awaits the moment the royal bride walks out in her dress, so the gown must be perfect. Queen Elizabeth's dress was worked on by 350 women, and it took seven tireless weeks to work on the design crafted by couturier Norman Hartnell. Due to the wedding being post war, Elizabeth had to use 200 ration coupons to pay for the material. Diana's dress was also something special and the entire dress was hand-embroidered with over 10,000 pearls and mother-of-pearl sequins.
The Queen's Invitation
Queen Elizabeth II is the one in charge of sending out the invitations for royal family weddings. The Queen gets the final word of who does and doesn't get invited. In 2011, the Queen sent out 1,900 invitations for Prince William and Kate Middleton's wedding. The invitation read "The Lord Chamberlain is commanded by The Queen to invite. . . to the marriage of His Royal Highness Prince William of Wales, K.G., with Miss Catherine Middleton at Westminster Abbey on Friday, 29th April, 2011 at 11.00am."
The Stag and Hen
It might be known as the bachelor and bachelorette party in the US, but in the UK, it is known as a stag party for the men and hen for the women. Prince William's stag was planned by Prince Harry who made every effort to throw off the media to keep it as private as possible. After the event, details finally came out and the party weekend was held in the British countryside at an estate with his closest friends.
Diana's Butterfingers
As Princess Diana prepared to wed Prince Charles, the bride was adding the finishing touches to her look. As Diana went to spray herself with her favorite Quelques Fleurs perfume, her nerves took over and she poured it down the iconic dress!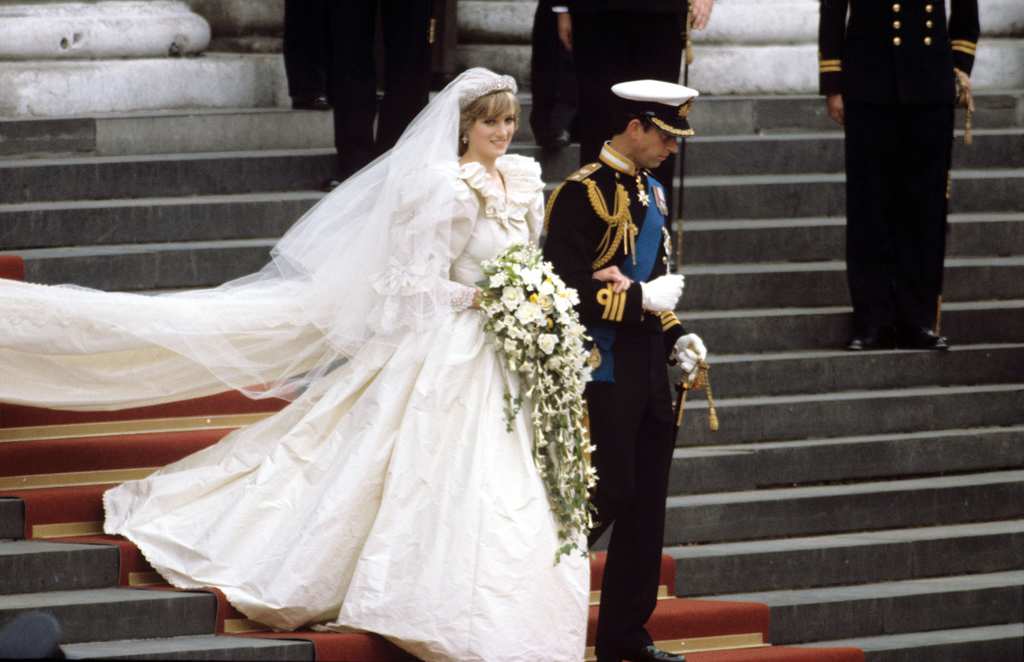 A Little Luck
At Princess Diana's wedding, her dress makers sewed a small good luck token into her dress. The charm was a small gold horseshoe and was encrusted with white diamonds and was intended to lift the spirits on Diana's big day. Unfortunately, Charles and Diana's marriage was doomed from the very beginning and their body language on the wedding day said it all. It seems that a good luck charm couldn't ever help this marriage.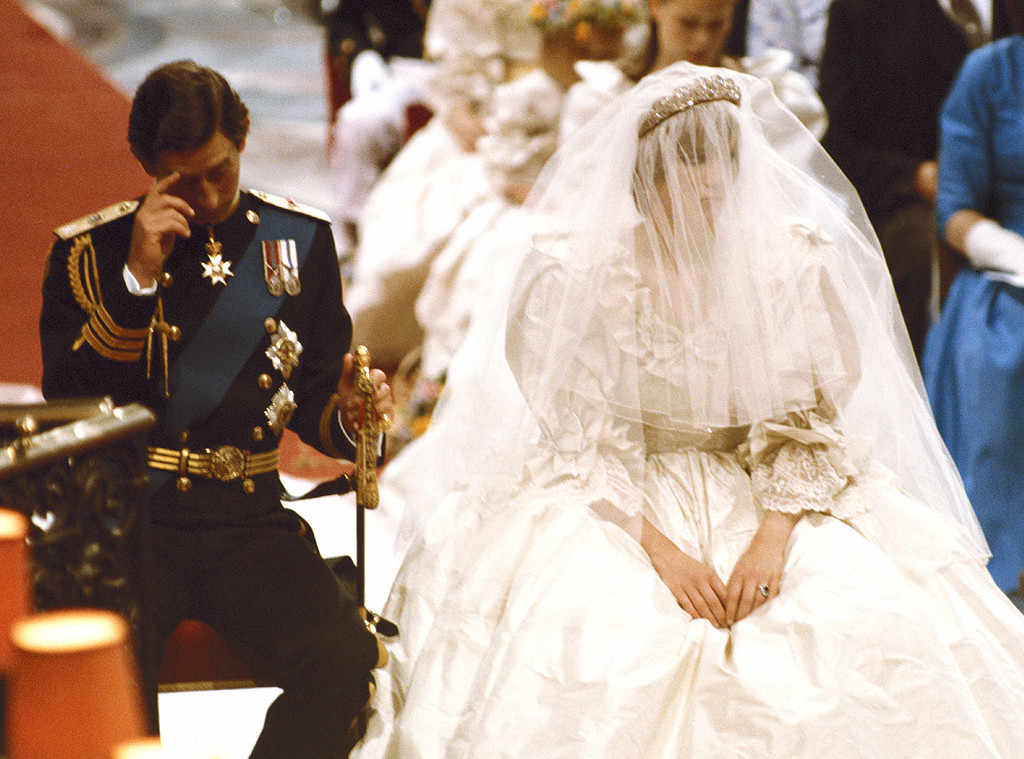 Happy Day For All
Due to the royal wedding being a state event, there have been numerous occasions whereby the government opt to give the whole of the UK a national holiday to join in the festivities of the royal family. Kate and William's big day allowed everyone off work to celebrate. It was announced the same won't go for Prince Harry and Meghan Markle, as the Prince won't be ascending the throne since William and Kate are expecting their third child.
A Royal Slip Up
At Prince Charles and Diana's wedding, Diana's nerves got the better of her at the wedding ceremony and she stumbled over her words during her vows. Royals do have a number of different names so it can be difficult for anyone, let alone in front of millions. During the wedding ceremony at St. Paul's Cathedral, Diana called Prince Charles "Philip Charles Arthur George" instead of "Charles Philip Arthur George". Luckily, Kate Middleton got it right when it came to William!
The Monarch's Permission
Despite being royal, there are still specific rules and protocol's they must follow when seeking to wed their partner. The Royal Marriages Act of 1772 requires all royal descendants to seek the sovereign's approval for marriage. Infamously, King Edward was denied permission to marry divorceé Wallis Simpson, leading him to abdicate the throne to marry her. However, in 2013, the Succession to the Crown Act 2013 removed the requirement for those outside the first six persons in line to the throne to seek approval of marriage.
Thou Shall Not Obey
It was royal protocol in the past for the bride to promise to "honour, cherish, and obey" their royal husband, but with the adaptation of the times, many royal couples have changed the vow to "love, comfort, honour, and keep" each other. However, 1999, Sophie, Countess of Wessex, caused an uproar when she promised to "obey" Prince Edward, but following this, couples have taken the modern approach. Kate and William used the latter vow, and Prince Harry and Meghan Markle are expected to as well.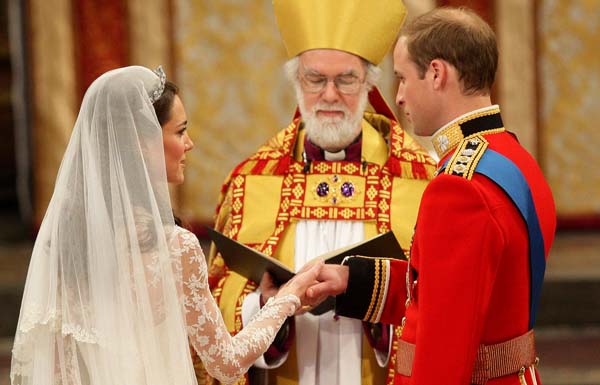 Will The Queen Attend?
The Royal Marriages Act of 1772 stipulates that royals are not allowed to marry a divorceé in the Church of England. This would mean that the Queen would not accept Prince Harry's marriage to divorceé and American actress Meghan Markle. King Edward famously abdicated the throne to marry his divorced lover but luckily, the Succession to the Crown Act of 2013 allows Harry to marry Markle with the Queen's permission, which she also gave to Prince Charles and Camilla Parker-Bowles in 2005.