Although Dr. Lincoln Parkes retired from his duties as a veterinarian 27 years ago, his days of helping out dogs were far from over. When he retired at age 63, he was only retiring from being a practicing veterinarian, but he still had the desire to do whatever he could to help animals that need it.
Because of how much he cares for dogs, Dr. Parkes has spent the last 27 years of his life helping out disabled dogs. At age 90 today, he is still going strong and working to make sure that disabled dogs can live normal, healthy lives.
Lester is one of the dogs that Dr. Parkes has been able to help out. Lester is a corgi that has a spinal disorder which his owner, Ileana Moya, said is not uncommon with the specific breed. "I thought I was going to lose him for sure," she said. Fortunately, Dr. Parkes has spent decades now building carts that allow disabled dogs to get along even when they are missing rear legs or can't use them.
Another one of Dr. Parkes' many clients was dog owner Lynne Spector, whose dog Milo was living a very unfulfilling life, just lying around after losing the use of his rear legs. With the help of Dr Parkes, however, Milo went back to happily chasing animals around her backyard again. Dr. Parkes is "a lifesaver to all these animals," Spector said.
Dr. Parkes continues to optimize his proprietary design and said that a new version was going to be even better than those before it. In the meantime, he shrugs off the idea that he could be monetarily profiting from the carts he spends up to 10 hours per day building. "When I see them run out the door after being carried in, that's my paycheck," he said.
Our Favorite Nickelodeon Stars Are Now All Grown Up
Life goes on for everyone, and our beloved Nickelodeon stars are no exception to the rule. Check out what they're doing now, whether they've continued their acting careers or if they've moved on to different fields.
Jamie Lynn Spears – Zoey 101
Even if you do not know her from her career on Nickelodeon, it is impossible not to guess that she is Britney Spears' sister. She became famous for her role in Zoey 101. In 2002, she appeared in her sister's movie, Crossroads, and has been on the screen with Miss Guided and Entertainment Tonight. Zoey 101 is the show that made Jamie Lynn known in the whole world. Since then, she has focused on her singing career and has featured in the series Sweet Magnolias.
Nick Cannon – The Nick Cannon Show
Another alum of the Nickelodeon show All That, Nick Cannon has parlayed his success from the show into quite the career. Eventually, he would get his own show in 2002. The Nick Cannon Show would give him the ability to expand on his music career. After Nickelodeon, Cannon hosted the show Wild 'N Out and starred in hit movies like Drumline. He also married and later divorced pop diva Mariah Carey. He now hosts the wildly successful Masked Singer.
Josh Peck – Drake & Josh
You should not miss the chance to follow Josh Peck on Twitter! He is gorgeous now! He became famous through The Amanda Show in the '90s and then went on to star in the hit children's sitcom Drake & Josh. Maybe this will sound familiar: do you know who Eddie's voice from the Ice Age films is? You guessed it… it's Josh! He also acted alongside Chris Hemsworth in 2012 in the film Red Dawn as Chris' little brother.
Larisa Oleynik – The Secret Life of Alex Mack
Who doesn't remember her from the hit '90s TV series, The Secret Life of Alex Mack? She also appeared in 10 Things I Hate About You as Bianca. She continues her acting career, playing different roles such as Cynthia Baxter in some Mad Men episodes and Maggie Cutler in Pretty Little Liars.
Noah Munck – iCarly
Everyone adored his role from iCarly as Gibby Gibson! But, over the years, he has chosen not to stay in the film industry and concentrated on his music career instead. Now, he is producing songs, trap-style, and he is calling himself NoxiK. He also produced electronic dance music, and he now has a YouTube Channel called Sadworld. That's some impressive career shift, but good for Noah!
Avan Jogia – Victorious
His first performance was as Beck Oliver on Victorious. After that, he has been involved in many projects. Twisted from ABC Family is one of the movies in which he played Danny Desai. In 2015, he had a productive year; he worked on three movies with Victoria Justice. Avan had some other preoccupations – he founded the LGBT online organization, among others. Another notable presence was in the TV movie drama A Girl Like Me: The Gwen Araujo Story in 2006.
Sean Flynn – Zoey 101
His role on the Nickelodeon production, Zoey 101 was the main achievement of his acting career. Afterward, he played the role of Chase, and he had just small roles in The Conjuring and Devious Maids. Maybe he will manage to find something as great as Chase's role, or even something better! One thing is for sure, we hope he will return to us soon!
Matt Shively – True Jackson, VP
Unfortunately, his career is not so great. If you don't remember him, he is Ryan Laserbeam from True Jackson, VP. He hasn't had important roles since then, although he had some guest roles on Teen Wolf, Jessie, and a small part in Zoey 101 in one episode. But he also provided Sky's voice in the Winx Club, the Nickelodeon animated show. That being said, we might not expect to see much of Matt Shively any time soon.
Kenan Thompson – Kenan & Kel
If you were a Nickelodeon fan, you must know Kenan Thompson. He was the other half from the well-known duo Kenan & Kel. He appeared in All That and Good Burger, too, back in the 1990s. In 2009, he said no when he was playing the role of Sue Sezno in Sit Down, Shut Up. Now he is the spokesman for the Let Yourself Woah campaign and a member of the sketch-comedy show, Saturday Night Live.
Nathan Kress – iCarly
It is an honor to be a star at the age of three. Do you remember the voice of Eizan Kabur from Shuriken School? Then, you must know Freddie Benson from the iCarly series. He hasn't done much over the years, and he's only had small roles in productions like Drake and Josh, Gym Teacher: The Movie, and The Penguins of Madagascar. But recently, he was part of a big project, namely Into the Storm.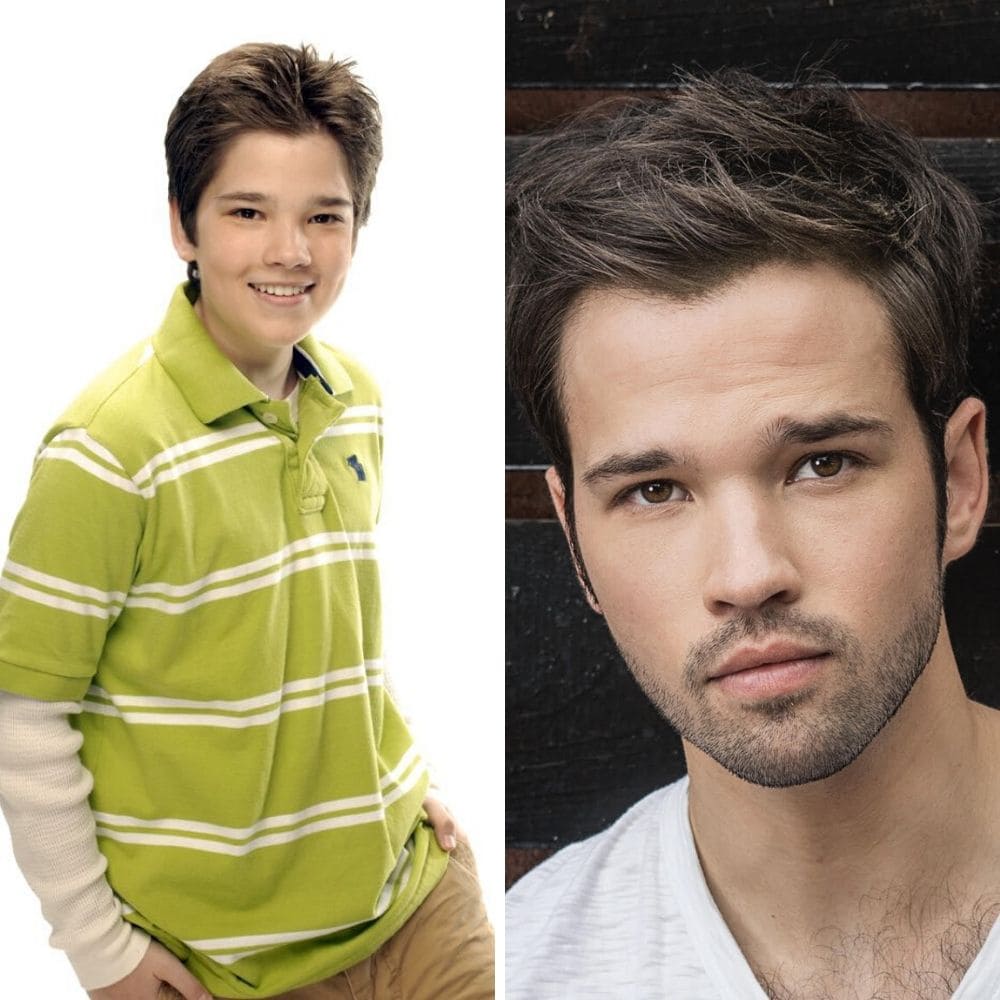 Daniel DeSanto – Are You Afraid of the Dark?
Do you remember Tucker from Are You Afraid of The Dark? If you don't, you must know Jason from Mean Girls, which also starred Lindsay Lohan. Over the years, he played different roles, but the most important ones are those from The Boondock Saints II, The Adventures of Dudley the Dragon, and The Magic School Bus, a TV show in which he is the voice of Carlos Ramon. At the moment, he is voicing Dave in the Total Drama: Pahkitem Island.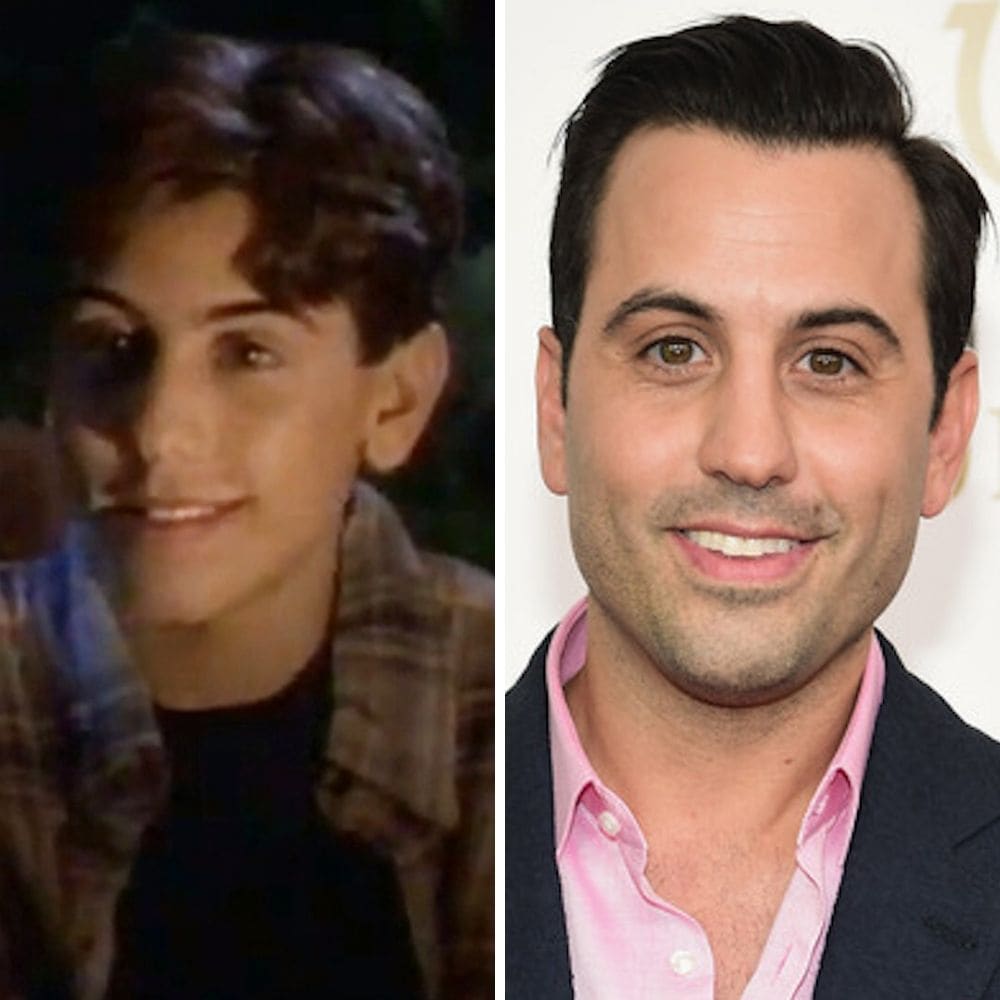 Tadhg Kelly – Unfabulous
He is known for his performance in the Unfabulous series from Nickelodeon. He was Ben Singer, but what happened to him now? It looks like he disappeared from the public stage; he does not even post on social media. His last achievement is his acoustic album from 2008. Well, we can say that this one did not make much progress, but perhaps we'll get to see him soon – especially that he is much cuter now than back then!
Daniel Curtis Lee – Ned's Declassified School Survival Guide
He was just a kid when he started his career. It took him three years to become a real star because, in 2002, he got his first leading role in Friday After Next. This film brought him success, and since then, he has had several roles in TV series. He is known for his performance on Ned's Declassified School Survival Guide. His career continues in the present too; now, he is playing Dexter in Bug Out.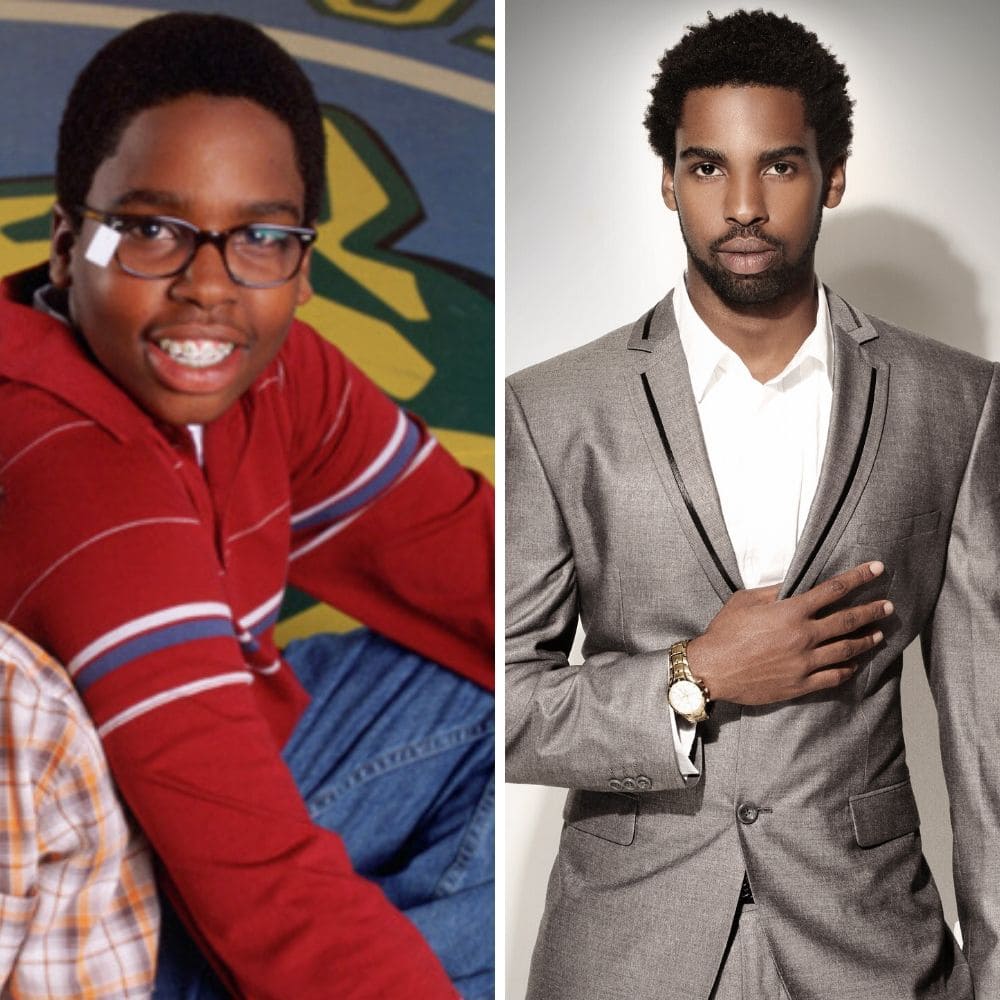 Robert Ri'chard – Cousin Skeeter
Robert has gained popularity in the movie world and hit the road to success, performing in films like Coach Carter and One on One. You probably know him as Bobby in Cousin Skeeter. Curiously, he did not have any significant roles after his performance on House of Wax, as Paris Hilton's boyfriend. But he is a great actor, and he will be on the big screens again soon.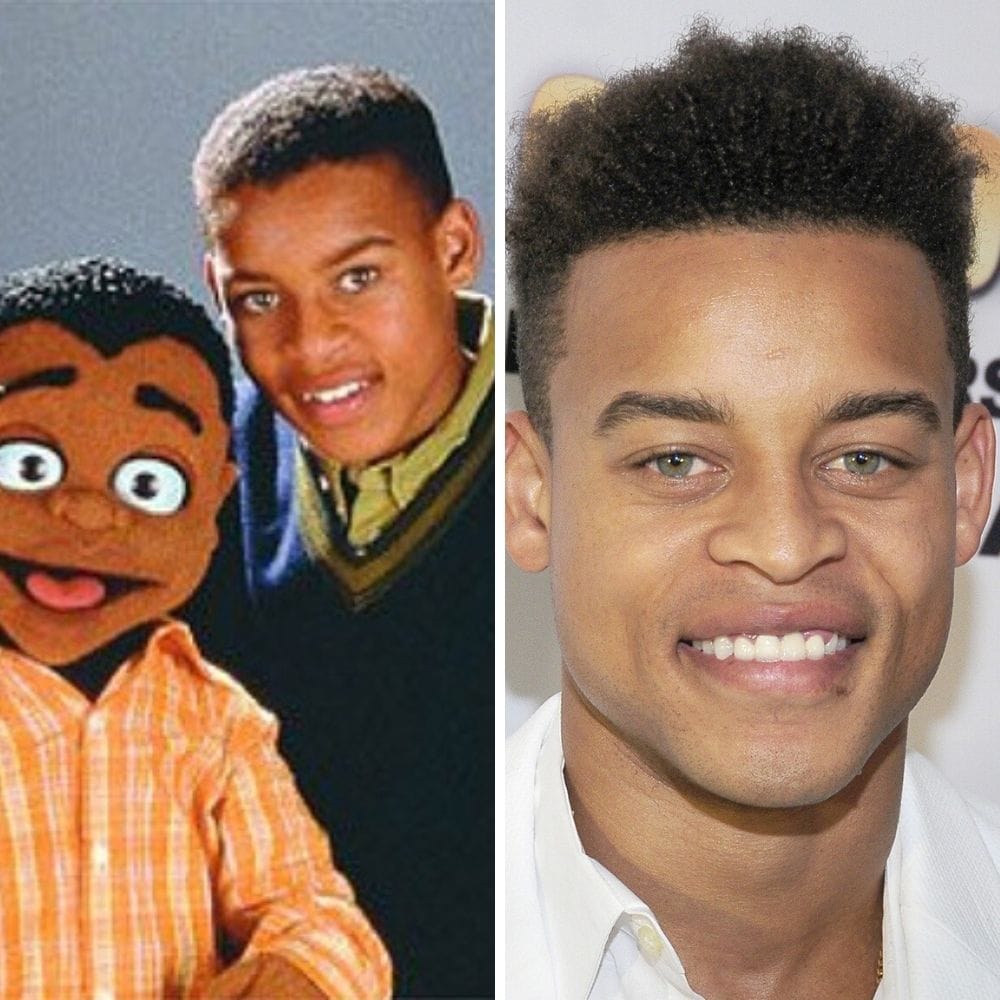 Lori Beth Denberg – All That
The roles from All That made her famous, but she quit early because she was uncomfortable with her age. She then acted in The Steve Harvey Show as Lydia. Afterward, Lori disappeared for a while from the acting scene until 2012, when she had a role in a Workaholics episode as herself. Now, she has changed her career and officiates wedding ceremonies. She entered this business after her friend's wedding.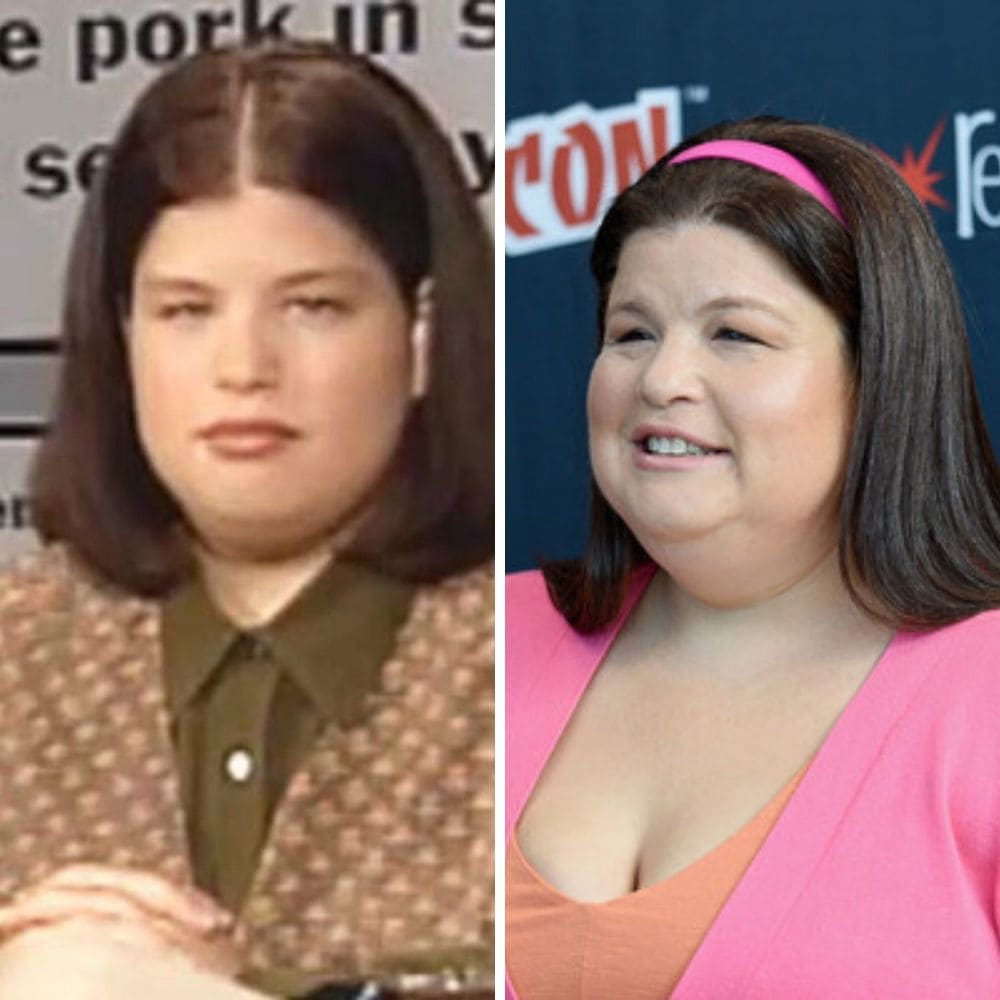 Kel Mitchell – Kenan & Kel
We have already talked about his mate, Kenan Thompson. After his performance from Kenan & Kel, he disappeared from the scene. But he still exists, and the internet shows us what he's been up to. He is now a standup comedian and a very devout Christian. He can be seen performing his current job as the host of the Tailors of Valor TV series. This show presents true stories of animals that improve and change people's lives.
Lindsay Sloane – Sabrina, The Teenage Witch
Her main role was Valerie, the girl who was Sabrina's best friend. She appeared in Bring It On and has also had some small parts. She portrayed Nancy Reagan recently, in an episode of Drunk History. If you want to see her performing in another role, she can be found in Playing House in the role of Tina. She has made some impressive progress – from the shy best friend to Bring it On's cheerleading captain that made some people cringe!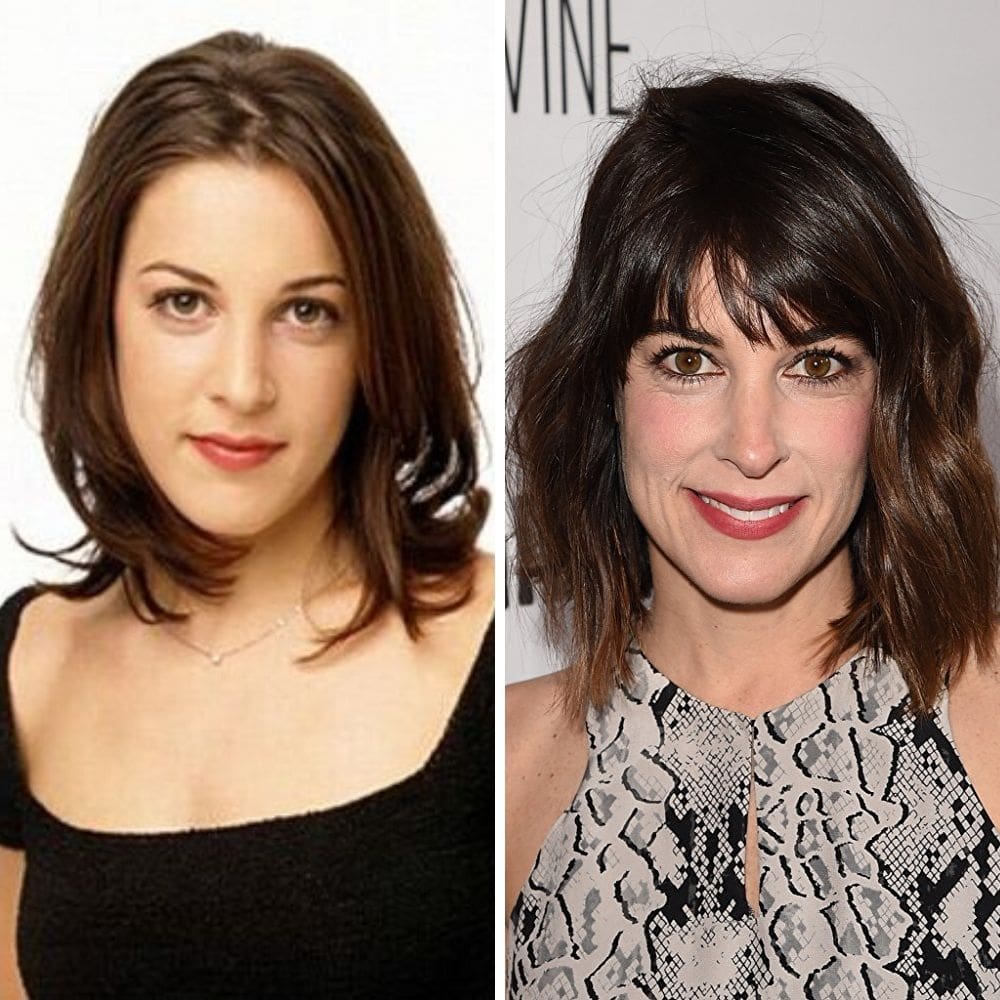 Malese Jow – Unfabulous
Which is her best-known role? She is Geena Fabiano from Unfabulous. Other roles that she played were Cadence Nash on The Troop and on Big Time Rush, she was Lucy Stone. But she has had some contributions as a guest star on The Brothers Garcia and iCarly, the Nickelodeon shows. The movies in which she appeared are Bratz: The Movie, Aliens in the Attic, The Social Network, and You're So Cupid!
Leon Thomas III – Victorious
It's impossible not to know him from the Broadway production of The Lion King. After his role in Victorious, he performed some roles in the film industry. He then decided to change his career. Leon started in 2012 when he released "Metro Hearts", his first mixtape. He also wrote some songs for Ariana Grande and Stooshe. 2016 was the year in which he co-produced an album for the well-known singer, Post Malone.
Josh Server – All That
When he was only 15 years old, he started to play in the original series All That, the role that made him memorable. He also had some roles in other Nickelodeon shows, such as The Secret World of Alex Mack, Kenan & Kel, and The Amanda Show. In 2006, he started to work in the Laugh Out Loud series with Kenan Thompson. He has never quit acting, and he is now involved in some projects like Game Shakers.
Danny Tamberelli – The Adventures of Pete & Pete
Starting his acting career at the age of four, Danny Tamberelli was a very famous actor in the '90s. Ryan's Hope, The Adventures of Pete & Pete, and The Baby-Sitters Club are some of the shows that made him a star. In the present, he is the bassist-vocalist for the band Jounce and, with his old fellow, Michael Maronna, started a podcast worth checking out, known as The Adventures of Danny and Mike.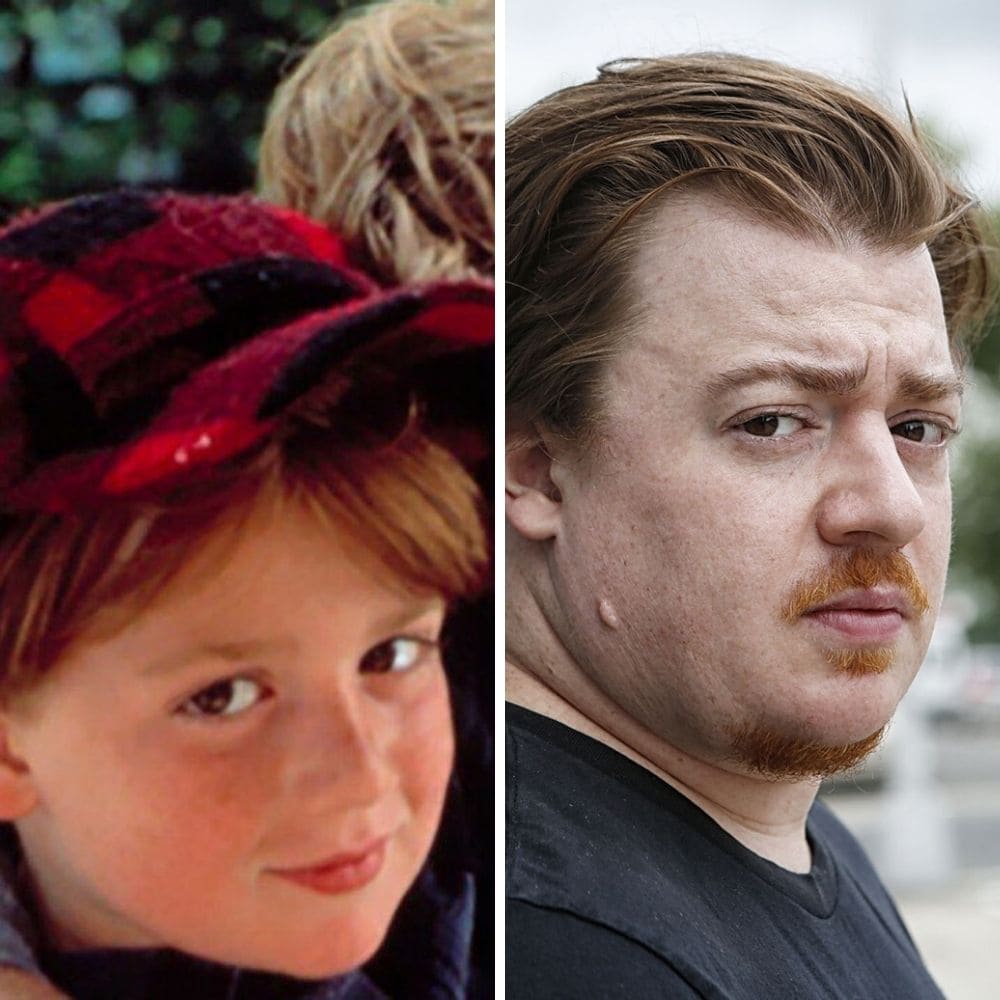 Meagan Good – Cousin Skeeter
Meagan appears for the first time in commercials at the age of four, and she is a member of the band Isyss. She participated in Cousin Skeeter, as Nina. Now, she has changed a lot and has had some memorable roles. Her performance on Deception and Think Like a Man made her a real star and gave her the chance to be discovered at her true value.
Soleil Moon Frye – Sabrina, The Teenage Witch
She was a very young child when she started her career. Soleil was only two years old, but she has had an incredible evolution since then. She was the roommate of Sabrina in Sabrina, The Teenage Witch. Recently, she decided to quit her acting career and opened a clothing shop for children, The Little Seed. She has created clothes made of organic fabrics, and she also has a blog, where she talks about children and problems that affect women.
Lindsey Shaw – Ned's Declassified School Survival Guide
It's impossible to forget Paige from Pretty Little Liars! She was Emily's girlfriend and appeared in many episodes during the series. But Lindsey first appeared as Moze on Ned's Declassified School Survival Guide. After her performance on PLL, she appeared in many movies and TV series, like Secret Summer, Aliens in America, Love Me, and Yellow Day. Lindsey is perhaps one of the most active stars on our list, and that's undoubtedly not a bad thing!
Ross Hull – Are You Afraid of the Dark?
Canadian actor, Ross Hull, who performed in Nowhere to Hide, Eric's World, Haute Tension, and Are You Afraid of the Dark?, changed his career and became a weatherman. After he replaced Olga Nwobosi as a reporter for the Vancouver area, he started to forecast the weather for the entire territory of Southwestern Ontario. Currently, he is a meteorologist for Global News in Toronto but makes forecasts for Montreal, Toronto, and Halifax.
Raja Fenske – Unfabulous
Yes, he is Jake from the show Unfabulous. After this performance, he appeared as a guest in some popular shows like Lizzie McGuire and 24. He then acted in CSI: Miami. For this role, he was nominated for Best Performance in a TV Drama Series at the Young Artist Award. Raje produced a short thriller, Injustice, and played the lead in Pendejo, in 2013. Since then, we haven't heard anything about him, and this won't probably change very soon.
Nate Richert – Sabrina, The Teenage Witch
We have bad news for Nate's fans: you will not be able to see him soon on TV. For the record, he starred in Sabrina, The Teenage Witch. After his role, in which he portrayed Harvey, he disappeared and left behind his acting career. He focuses on his music career, and he is also the owner of an impressive hipster mustache that's surely worth checking out!
Raine Pare-Coull – Are You Afraid of the Dark?
It is possible not to remember her very well, so we want to give you a hint: Raine portrayed Betty Anne in Are You Afraid Of The Dark. After that performance, she disappeared, and did not keep in touch with her fans on social media. She only had a few tweets back in 2009, but everything else since then seems to be only spam. In 2014, she started to work at CBC in Canada.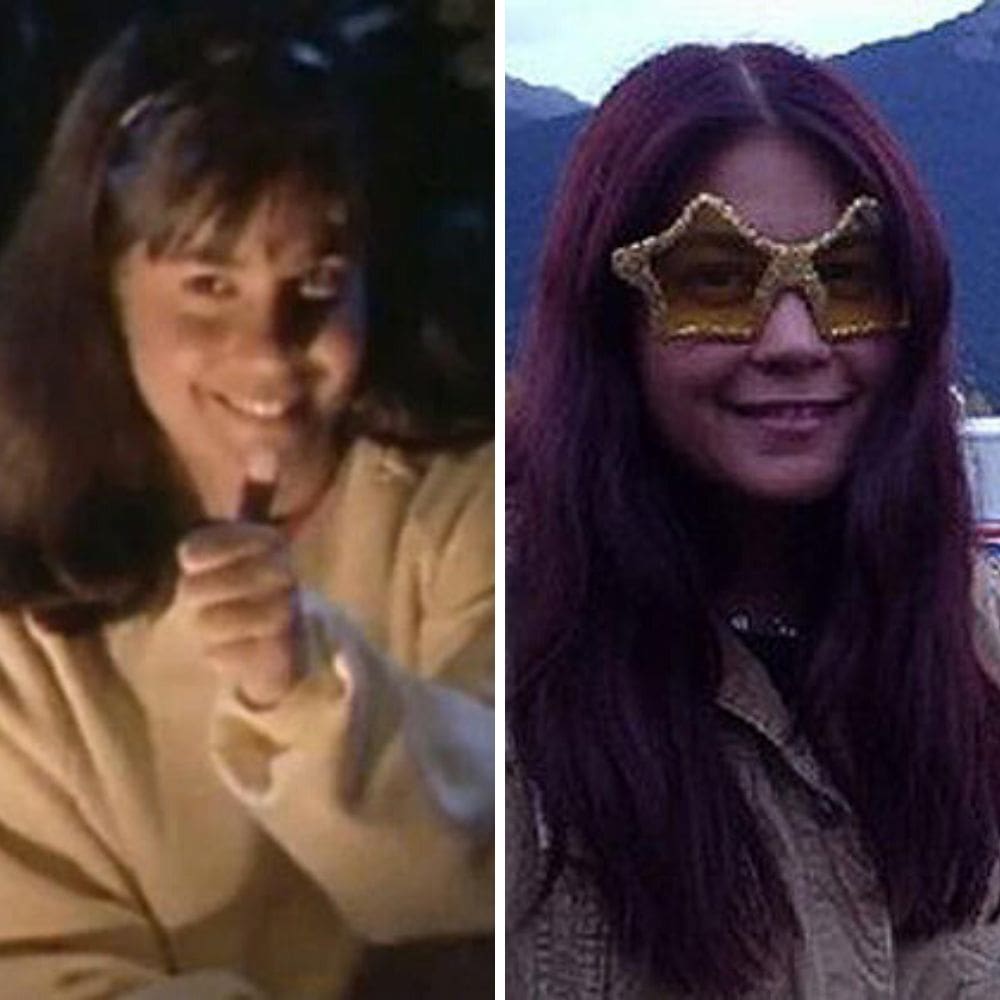 Jerry Trainor – iCarly
He became famous through his roles from the Nickelodeon productions, iCarly and Drake & Josh. He didn't have bigger success since the character of Spencer Shay. Jerry voiced a cockroach in the animated movie The Penguins of Madagascar. But maybe, one of his most important projects regarding voicing characters, is the one from 2015, Transformers: Robots In Disguise. Perhaps it's time for a new project, and we're excited to see what else he can come up with!
Erin Sanders – Zoey 101
Erin Sanders is an American actress who became popular due to her role as Quinn Pensky, a loveable character in Zoey 101. Quinn was Zoey's best friend, a bit peculiar, but definitely loved by many fans. Furthermore, she also played in The Young and the Restless in 2008, and Big Time Rush. She also dropped the quirkiness and is a hot presence on the red carpet, don't you think?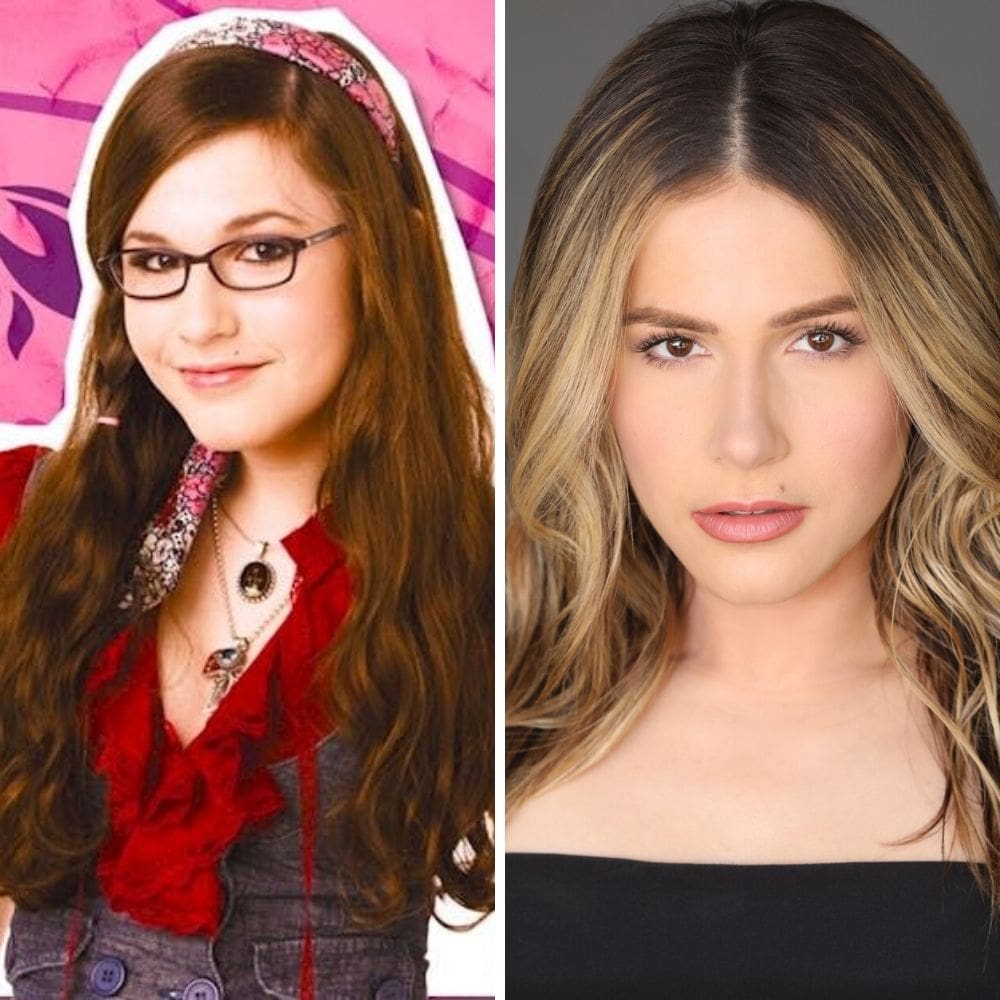 Keke Palmer – True Jackson, VP
The film Akeelah and the Bee made her famous in 2006. After that, she has been ever-present on the screen. Between 2008 and 2011, she was True in True Jackson, VP, and the following information will surprise you: she is the first African-American actress who portrayed Cinderella on Broadway. Her lead role from the True Jackson, VP sitcom was memorable; she portrayed True, a teen involved in the youth fashion from Mad Style as a Vice President. Her show, Just Keke, on BET has had big success and gave her the opportunity to become the youngest host of a talk show.
Matt Bennett – Victorious
He became famous after his performance on Victorious as Robbie Shapiro. In The Big Bang Theory, he was Howard's younger brother. He also had a glory moment in 2011, when he was nominated for Nickelodeon Kids' Choice Awards, as Nick UK's Funniest Person. After that, he started to concentrate on his singing career and made an album named Warm Fuzzies. He has had some roles in Me and Earl and the Dying Girl and Game Shakers.
Jennette McCurdy – Zoey 101
She was one of the characters from Zoey 101 and iCarly. You have seen her on the screen many times because she has an evolving career. Some of the main projects she was involved in were The Last Day of Summer, Hollywood Homicide, Against All Evidence, and others. She has been on the stage with one of the most popular actors and never stopped believing in herself. If you do not remember her yet, she was also Sam on Sam and Cat. She formed a duo with Ariana Grande, who was Cat!
Ashley Argota – True Jackson, VP
Yes, she is Lulu from True Jackson, VP! While she was involved in this project, she appeared in an episode of iCarly as Kathy, too. Ashley also had some collaborations with Disney studios and ABC Family. But now, she is focusing on her nursing career and is trying to combine cinematography in everyday life. How to Build a Better Boy is her last production in which she took part.
Miranda Cosgrove – iCarly
The role from iCarly never gives Miranda the possibility to escape from the public area. Carly Shay made her the second highest-paid child actor. Let us remind you of the story of the show: Carly Shay had an ordinary life until she decided to start a show with her friends, iCarly. Once the show becomes very popular, they all struggle to find the balance between personal and professional spheres. Since then, she hasn't had important roles, but she started a singing career and, recently, she was also the voice of Margo in Despicable Me. She was not scared of horror movies, so in 2015, she appeared in The Intruders portraying Rose.
Matthew Underwood – Zoey 101
After playing one of the most wonderful characters from Zoey 101, Matthew Underwood did not continue his career in the film industry. He played some small roles after the one from the Nickelodeon production, but nothing significant. He appeared in 2009 in Reality Horror Night and also directed a music video, How Could I Want More, in 2013.
Drake Bell – Drake & Josh
Drake Bell was the second half of the Drake & Josh duo. He was the winner of the Nickelodeon Kids' Choice Award when he was chosen the Favorite TV Actor. Drake then started to make music in 2005. Don't forget that Drake had a small role in Seinfeld and also acted for the Pokemon Red and Blue commercial. He has continued his career over time and didn't leave the stage. He was involved in many projects in which he combined music and cinematography.
Devon Werkheiser – Lifetime
He started his career in 2007, when he starred in a Nickelodeon movie as Chris Marino in Lifetime. In 2009, he played the role of Victor on The First Time. In 2011, he chose to change the genre of his movies and accepted a role in Beneath the Darkness. His movie pedigree is very long, and he is one of the stars that continued to stay on the stage for their fans. He has a music career too.
Christopher Massey – Zoey 101
He started his career performing in commercials for different companies like McDonald's, Cap'n Crunch, and Pop-Tarts. His first role was the one from Zoey 101, where he portrayed Michael Barret. Kenochi was another TV show in which he appeared together with his little brother Kyle Massey and Drake Bell. Being in the public attention for so long, he became friends with the Sprouse Twins and Miley Cyrus. A project in which he is involved in is the Starkey Hearing Foundation, a well-known company that donates a million hearing aids every year.
Jenna Leigh Green – Sabrina, The Teenage Witch
Not sure where you've seen her? You will probably remember her from her role in Sabrina, the Teenage Witch. She was Libby Chester, and everyone hated her. This show was an American sitcom that was based on the Archie Comics comic book series. After that role, she performed guest spots on shows like Dharma & Greg and ER. Jenna also has theater experience; she acted in some important plays such as The Wizard of Oz, Romeo and Juliet, West Side Story, and others. She was involved in a charity concert in 2008 in order to collect money for women with ovarian cancer.
Danielle Bisutti – True Jackson, VP
Do you know her? She is Amanda Cantwell from True Jackson, VP. Danielle performed in the TV industry over the years and appeared in some well-known series and shows like CSI: Miami, Last Man Standing, Body of Proof, and Bones. Music is another area in which she likes to perform and won some awards in this field. So, the Best Female Singer-Songwriter has recently appeared in Insidious: Chapter 2, the Beauty and the Beast Show, and Back in the Day.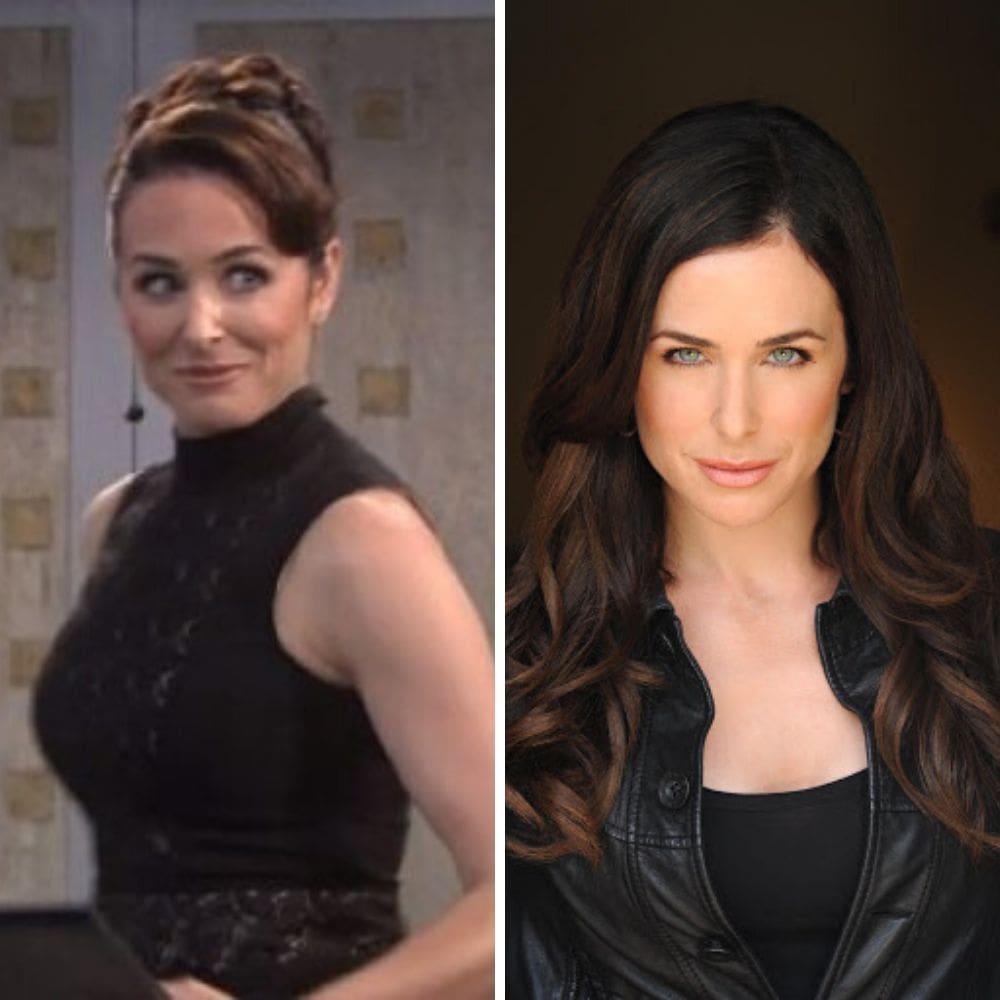 Ariana Grande – Victorious
Ariana Grande is an icon of the pop music world now, but she started as a 13-year-old Nickelodeon kid. Cast as Cat Valentine in the hugely popular series, Victorious, she would spend four years balancing her on-screen career with her music. After the show was canceled in 2013, Nickelodeon moved her character to her own show alongside another Nickelodeon alum, Jennette McCurdy, in Sam & Cat. That show lasted for a season and then Ariana moved on to making her mark in the music world, and what a mark she has made!
Christine Taylor – Hey Dude
Christine Taylor may be best known for her roles in the Brady Bunch movies, but she started her career on the Nickelodeon series Hey Dude. On this show, she would play lifeguard Melody Hanson until 1991. She then moved on to bigger roles. She has guest-starred in several television shows and played minor roles in several major films like The Craft. Christine has been married to comedic actor Ben Stiller since 2000, though they have been separated since 2017, and continues to act in bit roles on both television and on the silver screen.
Devin Werkheiser – Ned's Declassified School Survival Guide
Devin has had many roles in several movies and TV shows, but the one he will forever be remembered for is playing Ned Bigby on Nickelodeon's Ned's Declassified School Survival Guide. From 2004-2007, this was his home. When the show ended, he kept acting but also began building a music career, as well. In fact, by early 2020 he released his third album.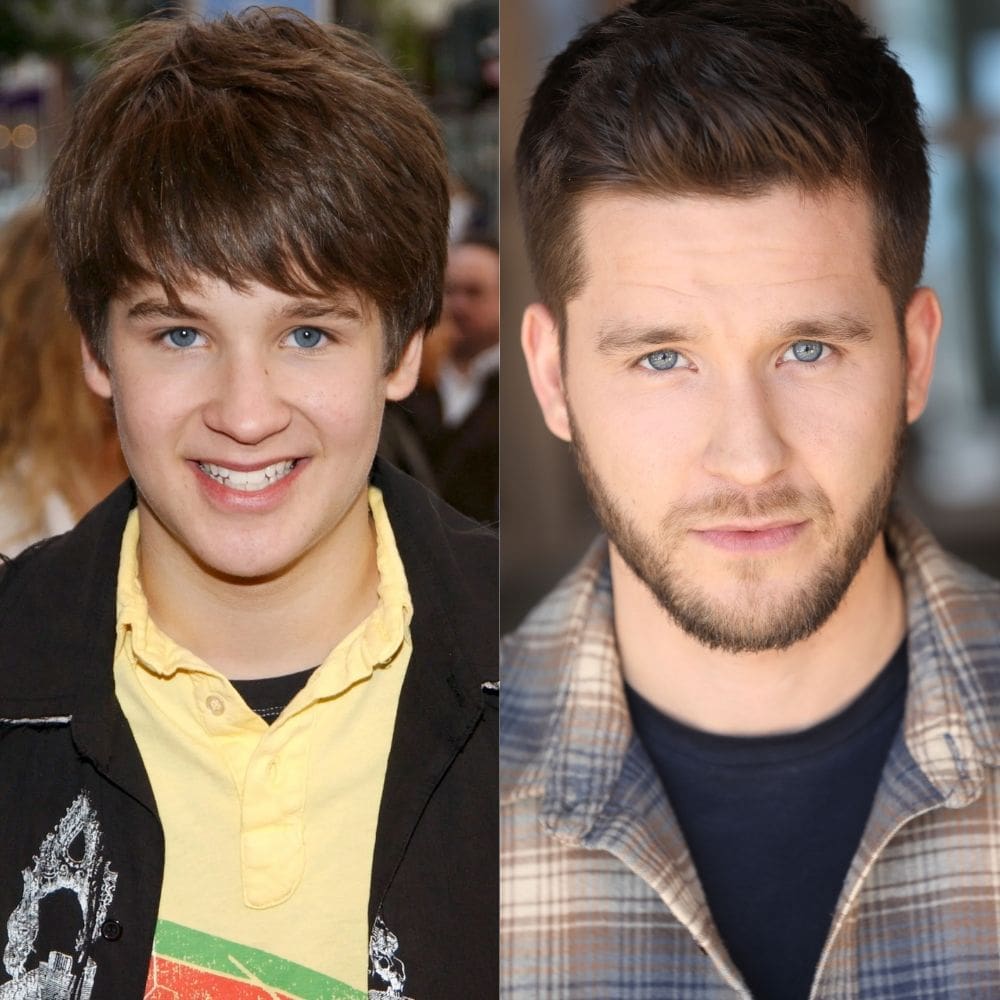 Daniel Lee Curtis – Ned's Declassified School Survival Guide
After scoring a role in the hit Hollywood film, Friday After Next, Daniel's next big role was Simon on Ned's Declassified School Survival Guide. After four years on the show, much like many of the other Nickelodeon stars, he made the move to Disney and starred in Zeke & Luther. Daniel still acts nowadays but also does a lot of work behind the camera as a producer, director, editor, and filmmaker.
David Lascher – Hey Dude
Along with Christine Taylor, David Lascher made his mark on the Nickelodeon show Hey Dude from 1989 to 1991. After the show wrapped, David moved on to have guest roles on shows like Beverly Hills 90210, Blossom, and Roseanne. He had long stints on both Blossom and Sabrina, the Teenage Witch, on which he played the love interest to another Nickelodeon alum, Melissa Joan Hart. These days, he produces, directs, and writes along with acting.
Emma Roberts – Unfabulous
Emma Roberts has made a name for herself on shows like Scream Queens as an adult. Sometimes, though, we all forget that she was a child star who started her career on the set of the Nickelodeon series Unfabulous. The role of Addie earned Roberts several Teen Choice nominations and helped launch her into stardom. After leaving, she would go on to have several roles in mildly successful films until finally coming back to television and working with the very talented Ryan Murphy on his hit anthology series, American Horror Story.
Kel Mitchell – Kenan and Kel
Last year, Kel Mitchell got his groove on as a contestant on season 28 of "Dancing with the Stars", and he actually came in second place. Long before he was gliding across the screen doing the foxtrot, he was Kel on Kenan and Kel. That series would even land him and his comedic partner a film, Good Burger. When not twirling around the dance floor, Kel still acts, writes, directs, and even dabbles in music.
Melissa Joan Hart – Clarissa Explains It All
Melissa Joan Hart has been a staple in homes for decades. This long stretch of popularity and notoriety found its start when Melissa played Clarissa on the Nickelodeon show Clarissa Explains It All. For three years, Melissa explained it all, and the role earned her multiple young artist nominations. After leaving Nickelodeon, Hart went on to go to college. But she cut that short to accept the role of Sabrina Spellman on Sabrina, the Teenage Witch. After Sabrina's seven-year run, Melissa would continue doing bit roles and recently has starred in shows like Melissa & Joey and on Netflix's No Good Nick.
Amanda Bynes – The Amanda Show
Amanda started her career in musical theater before being discovered at a Los Angeles Laugh Factory comedy camp. There, a producer from Nickelodeon found her, and she soon was cast in the show, All That. For three years, she was a regular cast member on that show. Then, she moved on to being a regular cast member on Figure It Out. Her popularity would eventually get her her own show, The Amanda Show. After an acting hiatus, some mental health issues, and substance abuse, Amanda got her degree in fashion and has been working on her own line of clothing.
Victoria Justice – Zoey 101
Victoria Justice burst on the Nickelodeon scene in 2005 as Lola Martinez on Zoey 101. Throughout the next few years, she would guest star on many other Nickelodeon shows and eventually end up finding her way to her own show, Victorious. In 2013, the show was canceled, and like her castmate, Ariana Grande, Victoria wanted to concentrate a little more on her music. In 2013, she released her first album. Since then, she has been working on her music and acting here and there.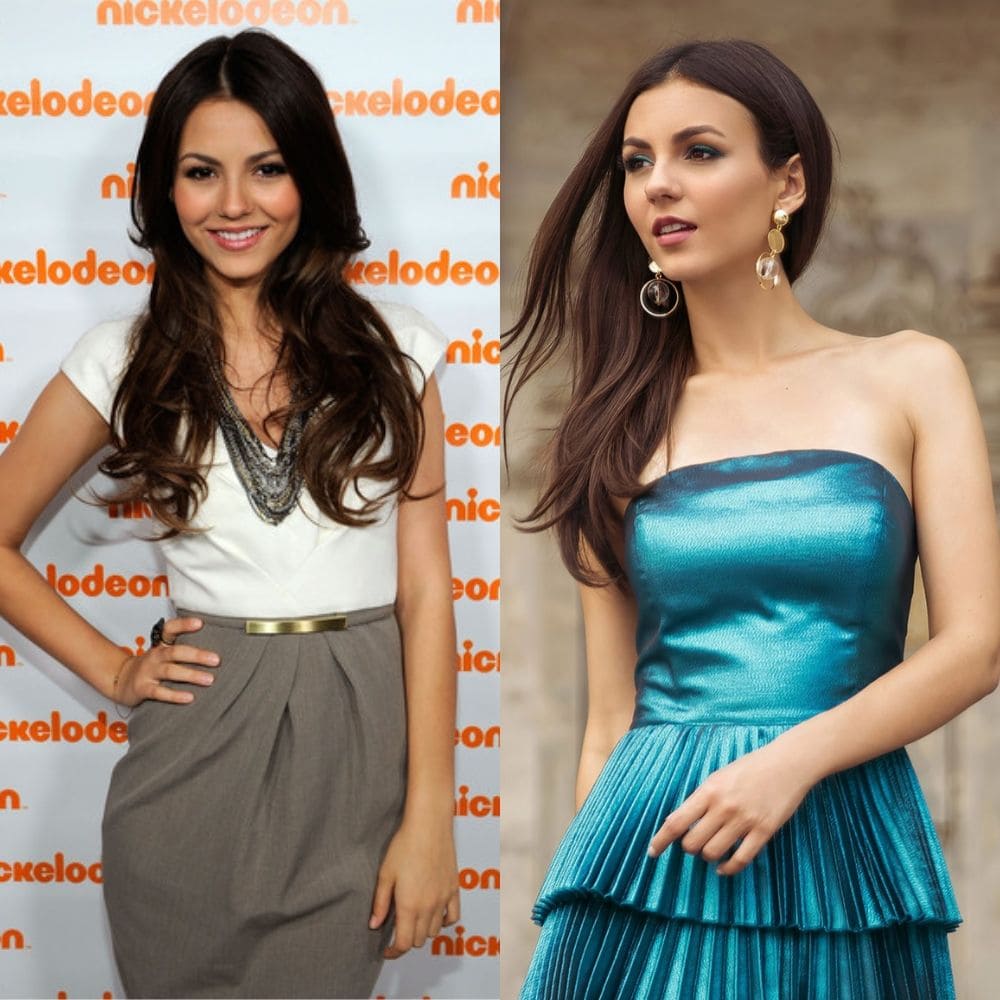 Michelle Trachtenberg – Clarissa Explains It All
Michelle Trachtenberg has had many great roles in movies like Eurotrip and Ice Princess, as well as on the small screen in shows like Gossip Girl and Buffy the Vampire Slayer. However, like all the stars on our list, she also started her career in the studios of Nickelodeon. Starting with her guest role on Clarissa Explains It All as Elsie Soaperstien, Michelle would move on to The Adventures of Pete & Pete. While playing this role, she also did double duty as Lily Montgomery on All My Children. Then, in 1996, she starred in the Nickelodeon adaptation of Harriet the Spy.
Taran Killam – The Amanda Show
Taran Killam made his first appearance on the screen in Naked Gun 33 1/3 in 1994. Then, he jumped to starring as Spaulding on sketch comedy show The Amanda Show. After the show ended, he moved on to join MADtv and also guest-starred in roles on other Nickelodeon shows, like Drake & Josh. In 2011, he joined the cast of Saturday Night Live along with another Nickelodeon alum, Kenan Thompson. Killam also has had roles in films like 12 Years a Slave and television shows such as Single Parents.