Saving the world is something that has become more and more talked about in recent years. However, one man has a new idea about how to save the planet. Now, he has organized a trash-collecting tournament to help clear up the sea.
Designing The Tournament
Brandon McKoy is the brainpower behind the first Kingston Harbour Trash Tournament. He is a keen sport fishing enthusiast but wanted a way to help protect the waters from the garbage. Brandon made sure that the contest was free to enter. All people needed to do was head out onto the water to collect as much waste from the sea in Jamaica as they could find.
Heading Out To Sea
It wasn't long before many boats were out on the water while many people cheered from the shore. However, Brandon was devastated to learn that the fishermen in the contest didn't need to sail very far to find the trash. In fact, the majority of the garbage had washed up into the mangroves. They added up the totals of the collection, and the teams brought back a staggering 11,336 pounds of trash. The winning boat brought back 1,988 pounds alone.
Raising Awareness
Although the teams were able to bring back thousands of pounds of trash from the water, they soon realized that they had barely made a dent in the amount of garbage. Brandon confessed that one day of heavy rain would leave them all back at square one. Now, he hopes that the tournament and the amount of trash they were able to collect will be enough to raise more awareness of the growing problem.
Looking To The Future
Brandon hopes to run more of the tournaments throughout the year to help try and tackle the issue. However, he knows that prevention is much better than a cure. Now, Brandon wants to help educate others on how to dispose of their garbage. One of the many issues is disposing of refrigerators. Apparently, every boat brought back at least one, so one of the primary focuses is educating people about how to dispose of them safely.
Trash in the sea is an issue that is becoming more apparent around the world every day. Although it is a growing problem, it appears as though Brandon's trash-collecting tournament could be the first of many initiatives to help combat the growth.
35 of the Most Paused Movie Scenes in Hollywood History
Some of the most jaw-dropping moments in movies can happen so quickly that you simply have to pause to understand exactly what's happening. Blink at the following paused movie scenes and you might miss them!
Basic Instinct (1992)
It has to be, without a doubt, one of the most iconic and provocative shots in all of movie history. Sharon Stone certainly stole headlines for her performance in 1992's Basic Instinct. However, this scene ultimately overshadowed the entire movie and for obvious reasons. It's amazing how many people failed to finish the movie because they paused on this scene.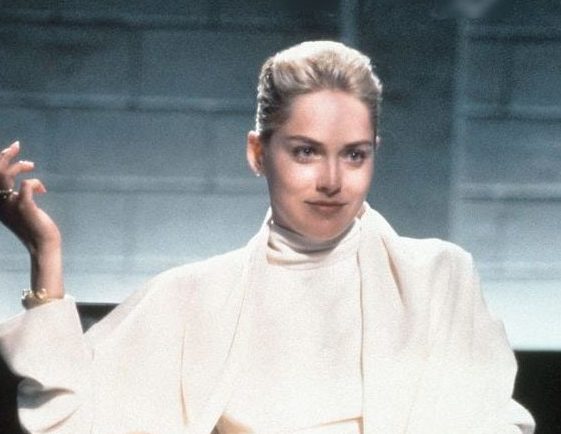 Zootopia (2016)
Zootopia is one of the cutest and funniest animated films of the last 10 years. Judy Hopps is a rabbit who joins the police force and makes it against the odds. Many viewers paused for this cute added detail. Everyone went crazy for these hilarious animal-based puns on popular bands, from Fleetwook Yak, Fur Fighters, and Guns'n'Rodents, to Kanine West and Hyena Gomez. Some of them sound better than the original names, so well played, Disney, well played!
Captain America: The Winter Soldier (2014)
Reddit users spotted an amazing easter egg in Captain America: The Winter Soldier that prompted them to pause and share notes. In one of the first scenes, Captain America is making a list of things to catch up on now he's awake. The list actually changes depending on which country the movie is shown in! Reddit user DavinderB compiled screenshots to show the slight differences in perspective around the world. The lists are from (clockwise from top left): USA, South Korea, UK, Russia.
Passengers (2016)
For keen-eyed Stanley Kubrick fans, the film Passengers drops some serious easter eggs referring to The Shining. Director Morten Tyldum is apparently a huge fan of Kubrick and wanted to let the world know it through his set design. For starters, the robot-bartender bears a striking resemblance to the bartender from The Shining, complete with waistcoat and bow-tie. The carpet in the ship's bar is also very similar to the hallway carpet in the Overlook Hotel. Good spot!
Tarzan (1999)
Just before the turn of the millennium, the animated movie Tarzan arrived in theaters and Phil Collins's soundtrack stole our hearts. Interestingly though, the movie has a fascinating crossover with another Disney movie. It is no coincidence that the teapot and cup look extremely familiar. This is because they are supposed to be Mrs. Potts and her adorable son Chip from Beauty and the Beast. How they got into the jungle and are now used by gorillas, we will never know…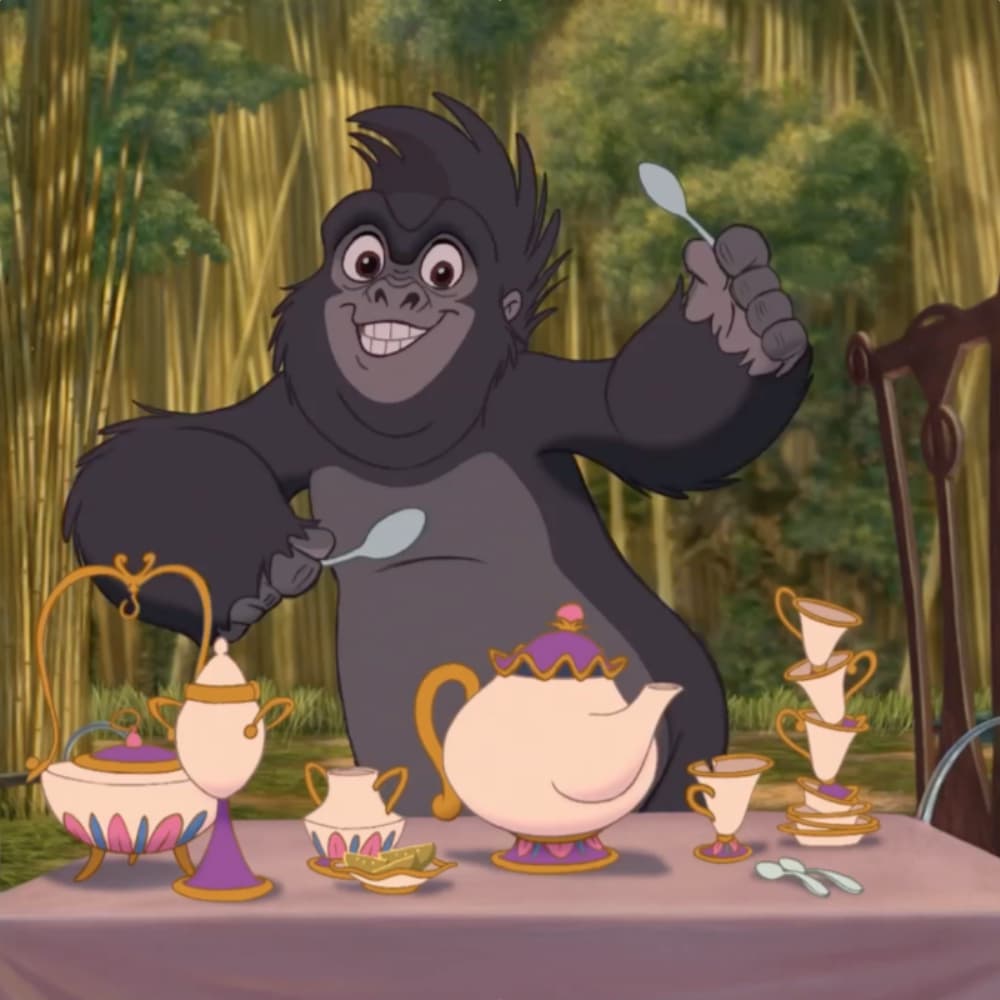 Tron (1982)
While there has since been a sequel, 1982's Tron will have a warm place in many people's hearts due to its unquestionable arcade feel. In one scene of the movie, David Warner, who plays the character Ed Dillinger, can be seen with the gameplay of the classic video game Pac-Man. You don't believe us? See the following screenshot of the iconic circular character chomping away at yellow dots on the right-hand side. This is true '80s nostalgia at its finest.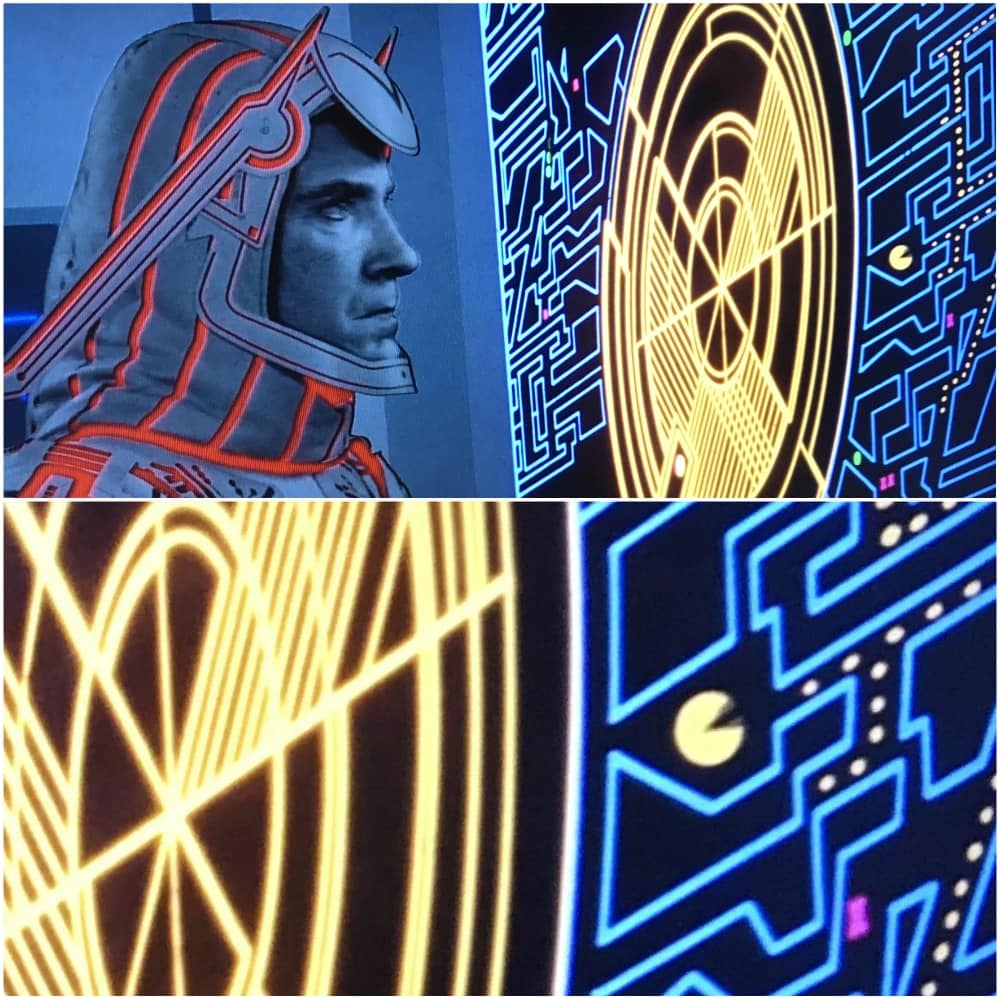 Star Wars: Episode I – The Phantom Menace (1999)
Many who watched Star Wars: Episode I – The Phantom Menace noticed a delightful little Easter Egg in the corner of one of the scenes in the Galactic Senate. A group of aliens that appear to be the same species as E.T. can be seen cheering. There is a chance that this was George Lucas's way of paying homage to Steven Spielberg, returning the favor after he did the same thing, dressing up a child in a Yoda costume for Halloween in his movie E.T.
Three Men and a Baby (1987)
It might be difficult to believe that the person who directed Three Men and a Baby was none other than Spock himself! That's right, folks. Leonard Nimoy was at the helm for the 1987 classic. For some strange reason, the Star Trek legend did something in the movie that people couldn't help but pause every time they watched it. Nimoy decided to have a cardboard cutout of Ted Danson standing in the background of a scene that he was in!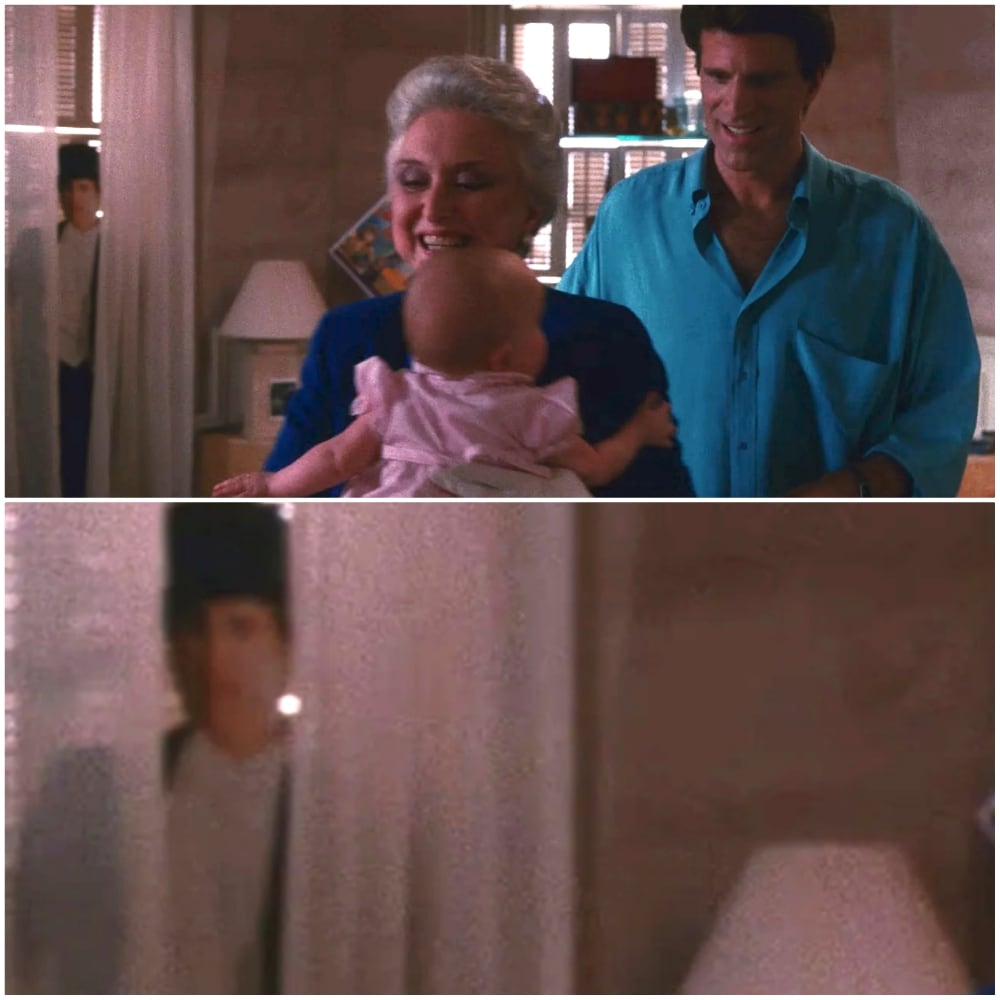 Jurassic World (2015)
While purists might not quite appreciate the most recent Jurassic Park installments compared to the earlier ones, there are plenty of memorable scenes and shots to pause and rewind to. Take this scene in Jurassic World, for example, which sees none other than Jimmy Buffet running from a pterodactyl! What makes the scene even more bizarre is that he is still managing to carry two drinks in the middle of all the chaos. Apparently, the party can't stop, no matter what!
Iron Man (2008)
Movies from the Marvel Cinematic Universe are known for being connected through a variety of references and Easter Eggs. Iron Man, the very first movie of the franchise, achieved this way back in 2008. During a key scene where Tony Stark is putting on his iconic suit, it is actually possible to spot a really important object that would end up appearing in many future movies. This is Captain America's shield – well, half of it. We imagine it was in the middle of production at this stage of the story.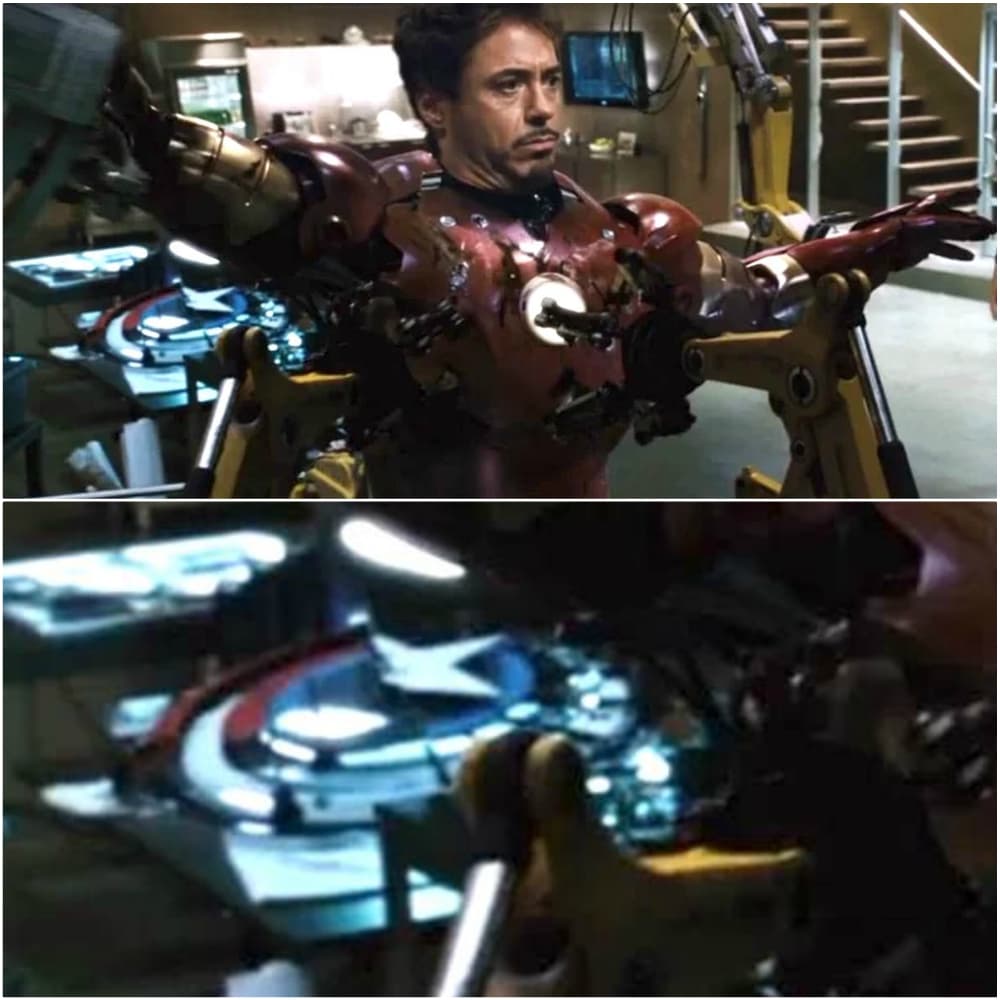 Man of Steel (2013)
Another superhero movie that introduced a different cinematic universe was 2013's Man of Steel. While people have mixed feelings about Henry Cavill's portrayal of Superman, there is an interesting reference to another superhero during a critical scene that is very easy to miss. When Superman is fighting in space, he leaps past a satellite, which happens to have a logo from Wayne Enterprises on it. Of course, this is alluding to Bruce Wayne aka Batman, who we see a few movies later.
The Rescuers (1977)
For some strange reason, Disney has a history of sneaking strange extras into many of its movies over the years. In the animated flick The Rescuers, the "mouse" decided to include some questionable shots of certain individuals getting changed in their room. We have no idea how they managed to get away with such a strange thing. It happens when the mice are gliding past a building in their empty sardine can. What a wild thing to have in a Disney movie!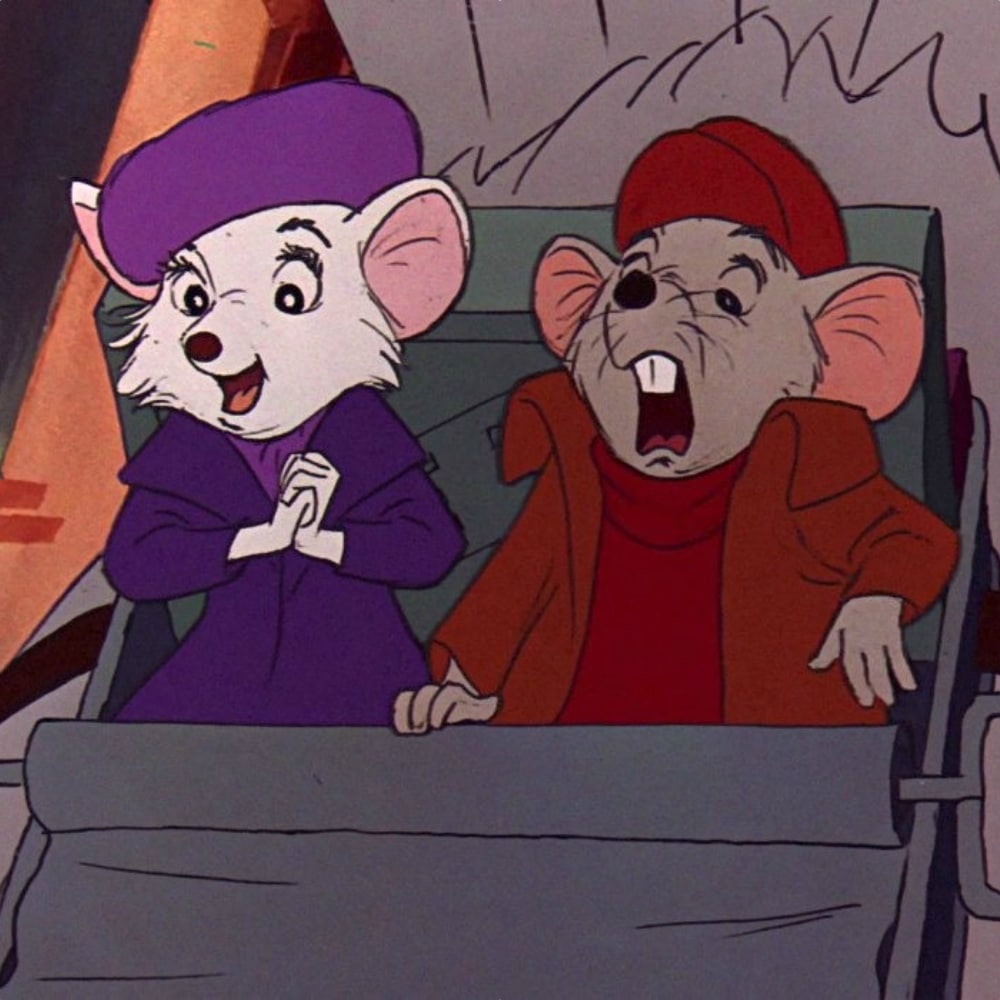 Raiders of the Lost Ark (1981)
There is no denying that the first installment of the Indiana Jones film franchise, Raiders of the Lost Ark, is full of unforgettable moments. One of the franchise's most despicable villains has to be Dr. Rene Belloq. Raul Freeman plays the nefarious character in the first movie. A classic paused moment sees Belloq manage to deliver some brilliant lines, despite the fact that a fly ends up crawling into his mouth! Now that is real acting.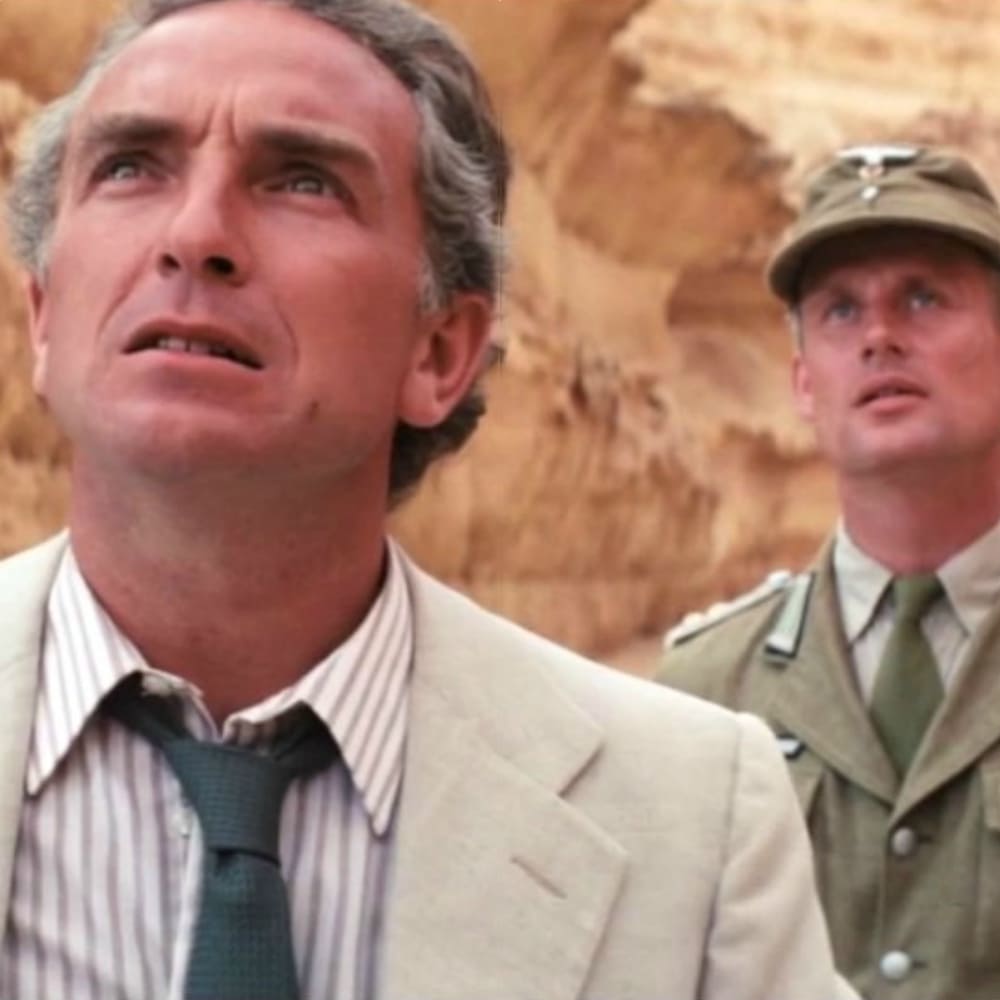 Signs (2002)
Anyone who has seen the classic M. Night Shyamalan movie Signs knows well enough that the aliens are eventually revealed. However, we do get a very brief glimpse of them pretty early on in the movie – so brief that the movie needs to be paused to get a close enough look at the extra-terrestrial. While it's not the clearest quality, this is certainly intentional, creating a sense of foreshadowing building up to their actual reveal later on down the line.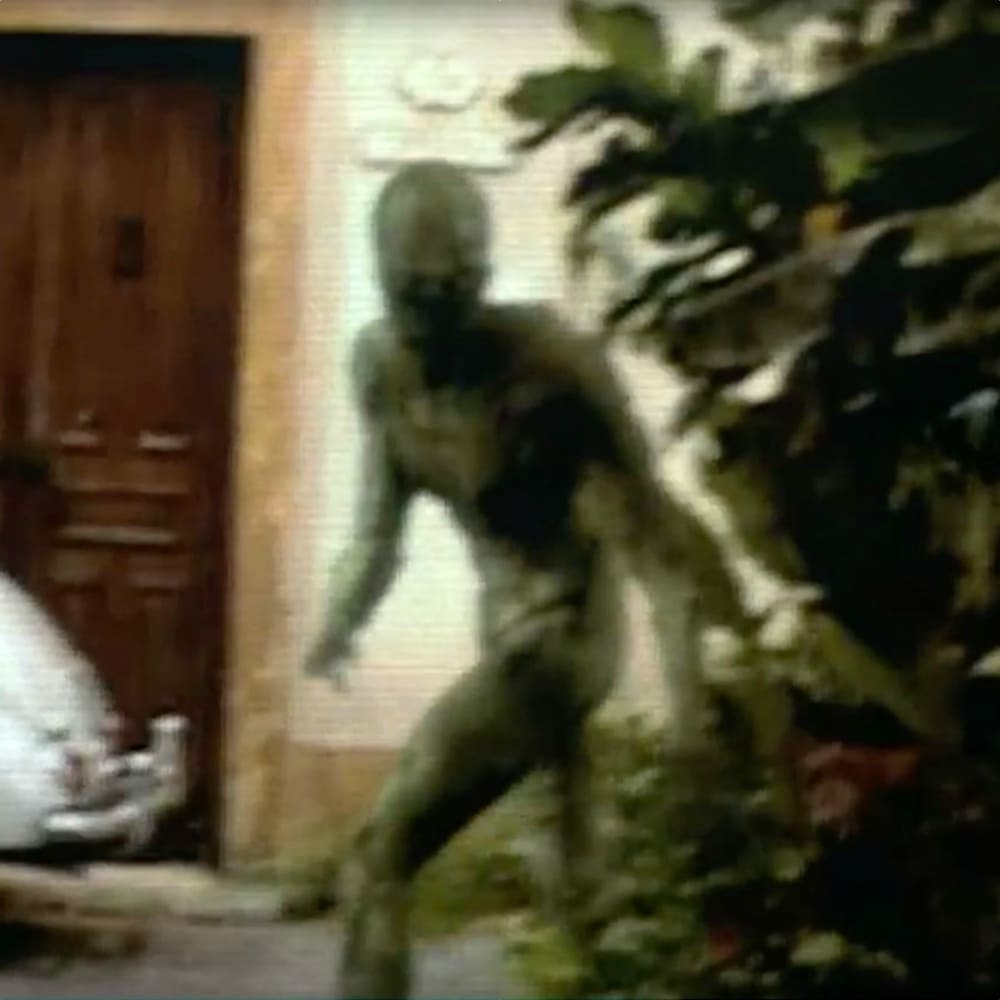 Burn After Reading (2008)
Many of the Coen Brothers' movies have very quick moments of violence and Burn After Reading doesn't break that tradition, by any means. A strange scene happens where George Clooney's character finds Brad Pitt's character hiding in his closet. Without hesitation, he shoots him dead. However, the whole thing happens so quickly that the scene really needs to be paused in order to see any of the messy details. We weren't even sure he was dead at first!
Finding Dory (2016)
13 years after Finding Nemo hit the big screen, its long-awaited sequel, Finding Dory, was finally released. What many fans were surprised to see was that one of the main villains from the original installment would end up making a surprise cameo, albeit in a quick background shot. The niece of the scientist, Darla, can be seen in a photo on the wall during the scene that Dory is quarantined. This is just one of Pixar's many brilliant Easter Eggs.
Anchorman: The Legend of Ron Burgundy (2004)
Anchorman: The Legend of Ron Burgundy is packed with more easter eggs and in-jokes than you can shake a stick at. The restaurant Escupimos en su Alimento was clearly named so that Spanish movie-goers could get a kick out of it! The name translated literally means "we spit in your food," a funny detail for people who speak the language, or a deserving reward for those who took the effort to pause and enter the phrase into Google Translate.
Back To The Future (1985)
80s movie super sleuths hitting pause and rewind will have noticed this clever sign change in Back To The Future. Doc Brown and Marty McFly meet up at Twin Pines mall to travel back in time to 1955. Later on in the movie when McFly is being chased he accidentally runs over one of the two pines. The future has been changed and when he returns near the end of the movie, the mall's name has been altered to reflect McFly's action.
Frozen (2013)
Disney loves adding in little references that appeal to the adults watching with their children, and Frozen is no exception. In this scene with Anna and Hans, there's a feeling of déjà vu during this discussion about sandwiches. Yes, you guessed it! The scene is a play by play repeat of a scene in Arrested Development. The line was also featured in an episode of The Simpsons, showing that those Disney writers love their easter eggs.
Jurassic Park (1993)
The incredible Wayne Knight as Dennis Nedry gave viewers reason to hit pause not once, not twice, but three times with these incredible costume changes that pay homage to The Goonies, specifically characters Mikey, Mouth, and Chunk. The Goonies was a smash hit in the box office and many Reddit users noticed the reference. Steven Spielberg directed Jurassic Park and also wrote the script for The Goonies, so maybe this easter egg was his doing!
Bohemian Rhapsody (2018)
Hold up, is that…? One of the best cameos in recent movie history was in Bohemian Rhapsody, which featured Adam Lambert as a trucker that Freddie Mercury turns his attention to when he is questioning his sexuality. Adam is almost entirely unrecognizable thanks to some clever make-up, plus bushy hair and a mustache. What makes this cameo even more touching is that Lambert has been stepping into Mercury's shoes since 2011 as Queen's touring lead singer.
Beauty And The Beast (1991)
Another 'blink and you'll miss it' moment from Disney, this time during Beauty and the Beast. In one of the final scenes, after Gaston and the villagers attack the castle, Gaston traverses the turrets to grapple with the Beast. Viewers watching closely as he stumbles and ultimately falls to his death may have noticed the clever cartoonists at Disney added little skulls in his pupils, foreshadowing his death that occurs shortly after, and perhaps to show the evil within.
Cabin in the Woods (2012)
This is one movie that has one of the most paused scenes in movie history for very different reasons. Cabin in the Woods received rave reviews because of its meta approach to the horror genre. During a scene where scientists are working out what could happen to the main characters, a whiteboard can be seen detailing a list of creatures being controlled by the scientists. So many viewers have paused this scene to get a closer look at which monsters are actually on the list.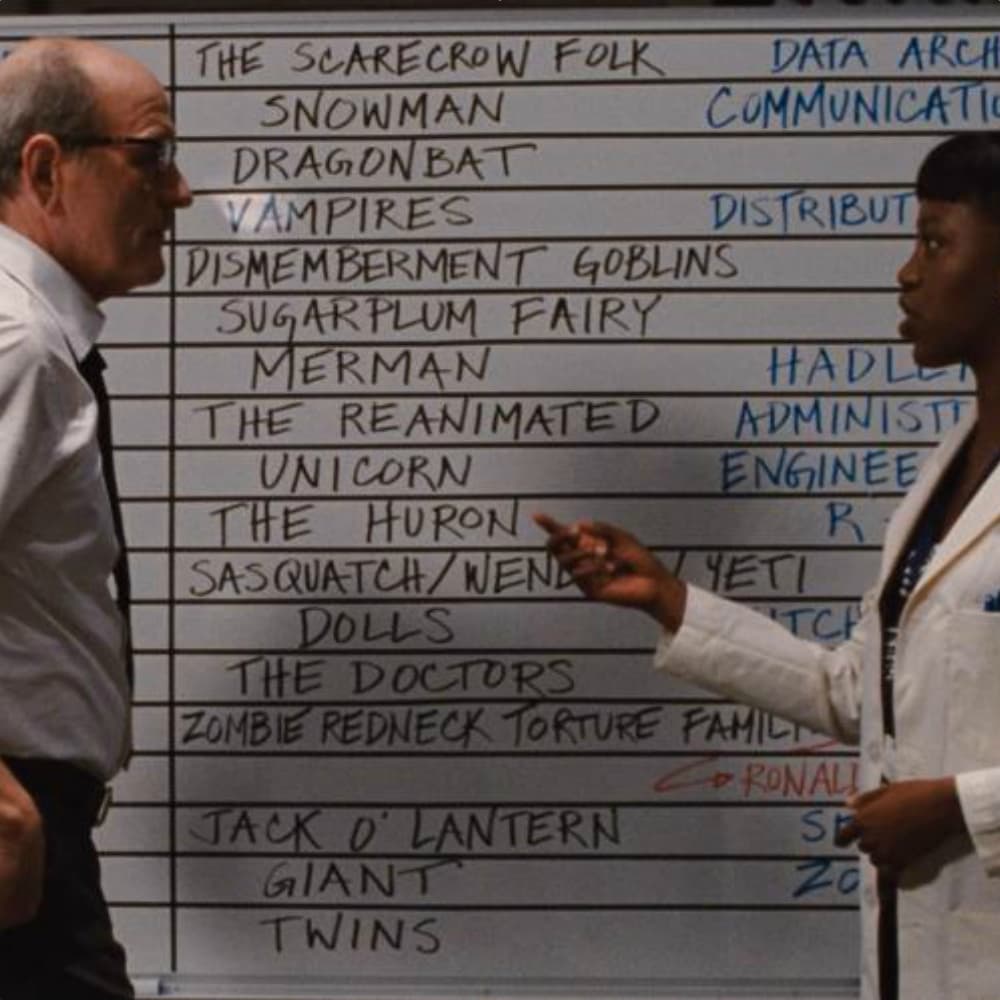 The Wizard of Oz (1939)
It is no secret that fans have picked out many dark references in 1939's classic movie The Wizard of Oz. However, probably the strangest observance someone made was in the background while Dorothy and her friends were walking down the yellow brick road. Although the official story described the figure in the background as a bird, many viewers have developed a theory that it is actually a munchkin that hung himself. It certainly puts a dark spin on this scene!
Teen Wolf (1985)
It's safe to say that 1985 was Michael J. Fox's year. Not only was he the star of Back to the Future as Marty McFly, but he also starred in the less successful, but just as entertaining Teen Wolf. The movie ends pretty predictably, with Fox's main character helping his team without his wolf persona. What many viewers noticed though was the celebration scene at the end of the movie. It appears that a random guy is standing in the background with his pants down!
Fight Club (1999)
Of course, David Fincher's Fight Club is full of brutal and adult imagery. However, there are some shots that happen so quickly that it's actually a mission to try and capture them by pausing the movie! Before we are even properly introduced to Brad Pitt's character Tyler Durden, we actually get a quick shot of him early on in the movie. But it's literally a frame of him. If you blink, you will miss the subliminal effect in this movie.
Pulp Fiction (1994)
Another movie with a ton of blink-and-you'll-miss-it shots is the Quentin Tarantino classic Pulp Fiction. Arguably the most intriguing chapter of the story happens in the middle when Bruce Willis's character Butch is on the run from Marcellus Wallace. Although this shower scene is a pretty trivial moment in the movie, many paused and rewound because they were sure they saw Willis in all his glory as he stepped out of the shower. We can confirm that what they saw was in fact, true!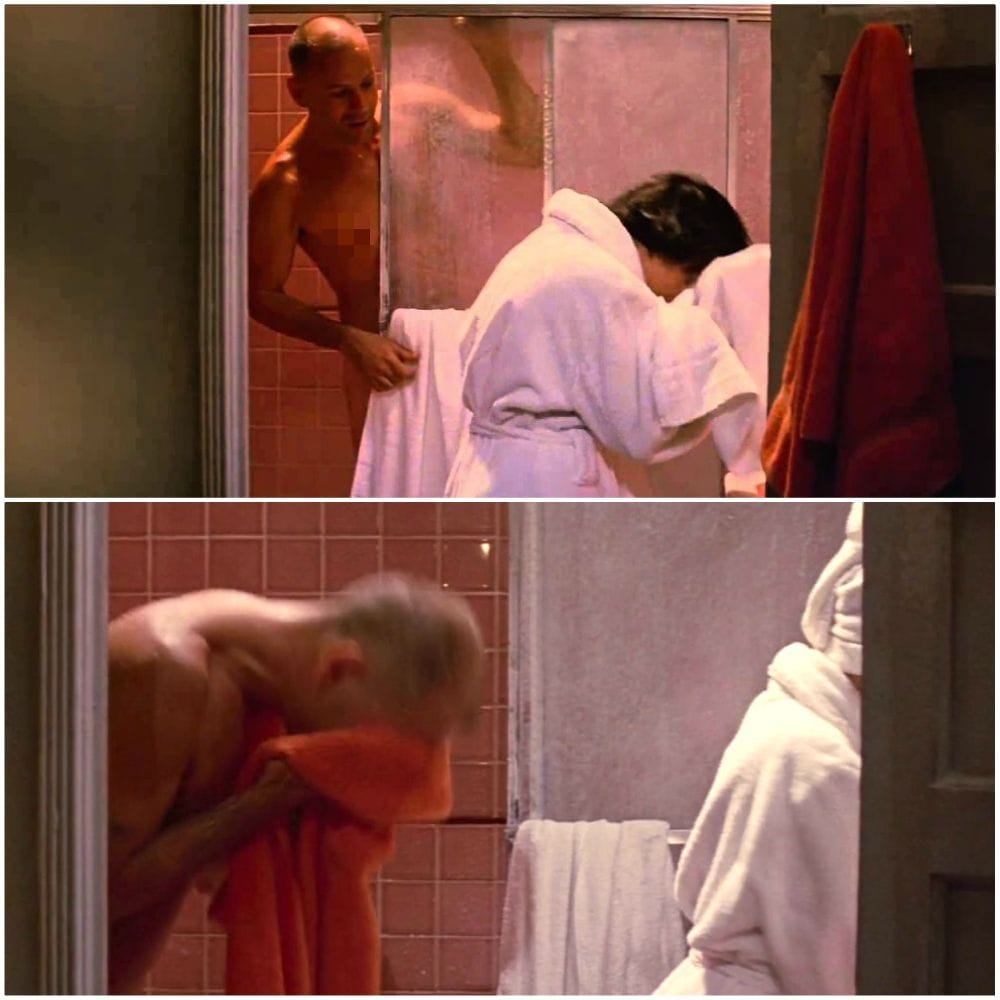 Spider-Man: Homecoming (2017)
A subtle but cool hidden part that deserves a pause was during this high school scene in Spider-Man: Homecoming. Michelle, played by the incredible Zendaya, can be seen sitting on the bleachers reading a book called Of Human Bondage. Of Human Bondage is a 1915 novel by W. Somerset Maugham. It follows the story of an orphaned boy who lived with his aunt and uncle. Sound familiar? A lot of Reddit users spotted and shared this clever reference.
The Matrix (1999)
This shot from The Matrix is not really an easter egg but more a trick of the trade that is cause for a pause. Here, Morpheus says "I can only show you to the door," and Neo reaches for the doorknob to open it. The cameramen set up this cool reflection shot, but couldn't quite hide the camera. Looking closely, you can see that they actually put a coat over it along with a tie that matches perfectly with the one Morpheus is wearing.
Before I Go to Sleep (2014)
Like so many paused scenes on this list, fans were desperate to capture one of the most beautiful actresses in Hollywood when she was at her most vulnerable. In Before I Go To Sleep, her character can be seen in a scene walking around seemingly without clothes on. Although it was confirmed that the character was, in fact, wearing something during the scene, it certainly did not stop fans from pausing and rewinding to make sure…
Jaws (1975)
The beginning of Steven Spielberg's classic shark flick, Jaws, literally scared people out of the water in 1975 and it still gives viewers the creeps now. The opening scene shows the death of Chrissie and it's all downhill from there. Audience members were stunned, asking themselves, "Did that seriously just happen in the opening scene?" This was less a case of pausing to see something in more detail, more a case of pausing it, ejecting the VHS, and getting out of there!
The Wolf of Wall Street (2013)
Say what you want about The Wolf of Wall Street, but there is no denying that this Martin Scorsese epic takes some huge risks. During one of the movie's classic scenes, Margot Robbie's character teases Leonardo DiCaprio as Jordan Belfort, so much so that viewers couldn't help but pause at the boiling point of this steamy scene. In the end, Jordan takes the sting out of the moment, telling "Naomi" that his security guards can see what she's doing…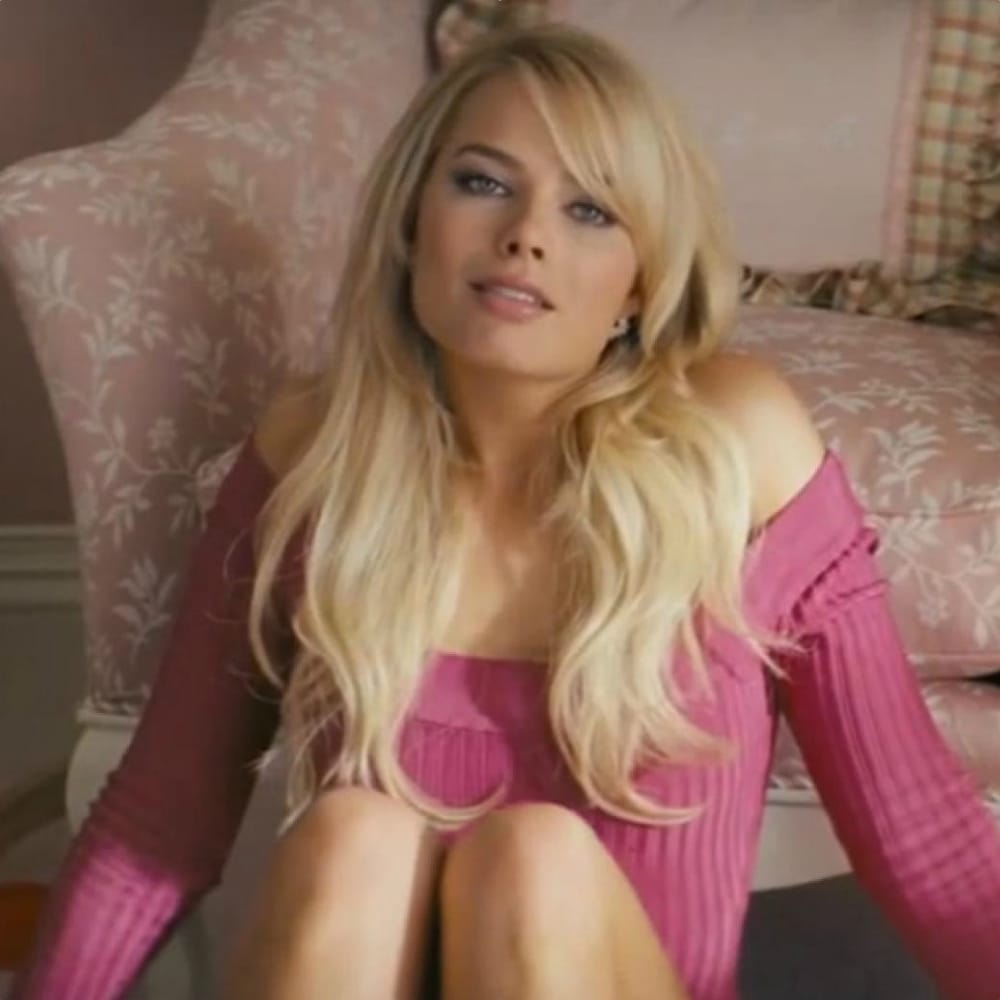 Suicide Squad (2016)
Here is another wild scene in a movie that viewers couldn't help but pause for. In 2016's Suicide Squad, Margot Robbie made her first appearance as the Joker's female sidekick, Harley Quinn. It was a truly memorable performance and the following scene was one that viewers simply could not get enough of. All it shows Quinn lifting up her top. Amazingly, the shot was enough for viewers to hit the pause button. Otherwise, the movie is not so great.
The Little Mermaid (1989)
It has been a long time since the golden days of Disney when 2-D animation was simply the norm. The Little Mermaid was the quintessential Disney film of the '80s. However, the film wasn't without its fair share of references and shots that were inappropriate back then, nevermind today! For example, when Ariel is given human legs, the viewer sees way too much of her for a children's movie! We can't believe that an animated Disney movie was able to produce this sort of content!
Fast Times at Ridgemont High (1982)
While it is not the greatest movie of all time, Fast Times at Ridgemont High is certainly a classic '80s coming-of-age movie. While there are some good performances, it seems like the most memorable scene is a pretty superficial one. It involves Phoebe Cates's character Linda, who is enjoying a swim with her friend Stacy. The most paused moment in that scene comes when Linda finally climbs up the steps and gets out of the pool.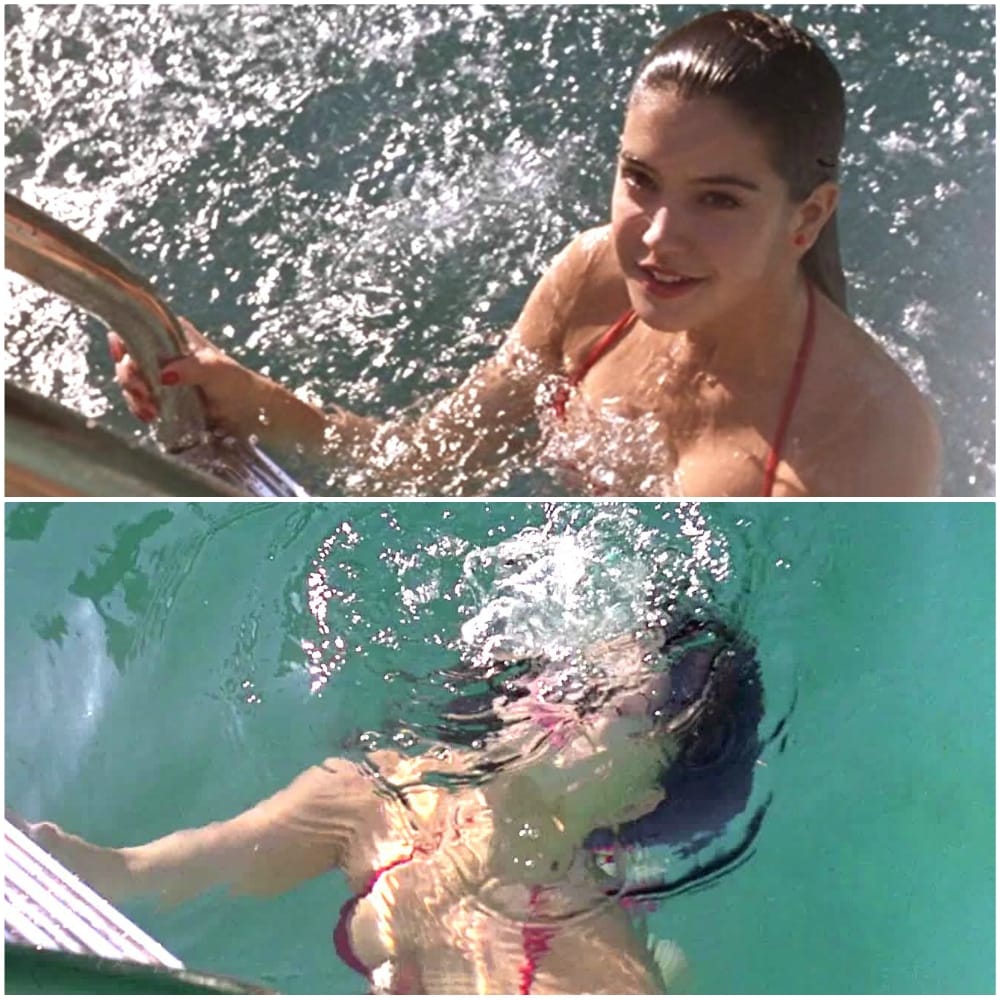 She's the Man (2006)
If you know the works of William Shakespeare, you might have realized that the 2006 comedy She's the Man is actually a modernized version of the play Twelfth Night. In the latter, Viola dresses up as her twin brother Sebastian to pass off as a male. In She's the Man, Amanda Bynes's character does the exact same thing in order to get into a soccer team. However, when she's caught, Viola pulls her top up to confirm that she is, in fact, a young woman. Naturally, many paused.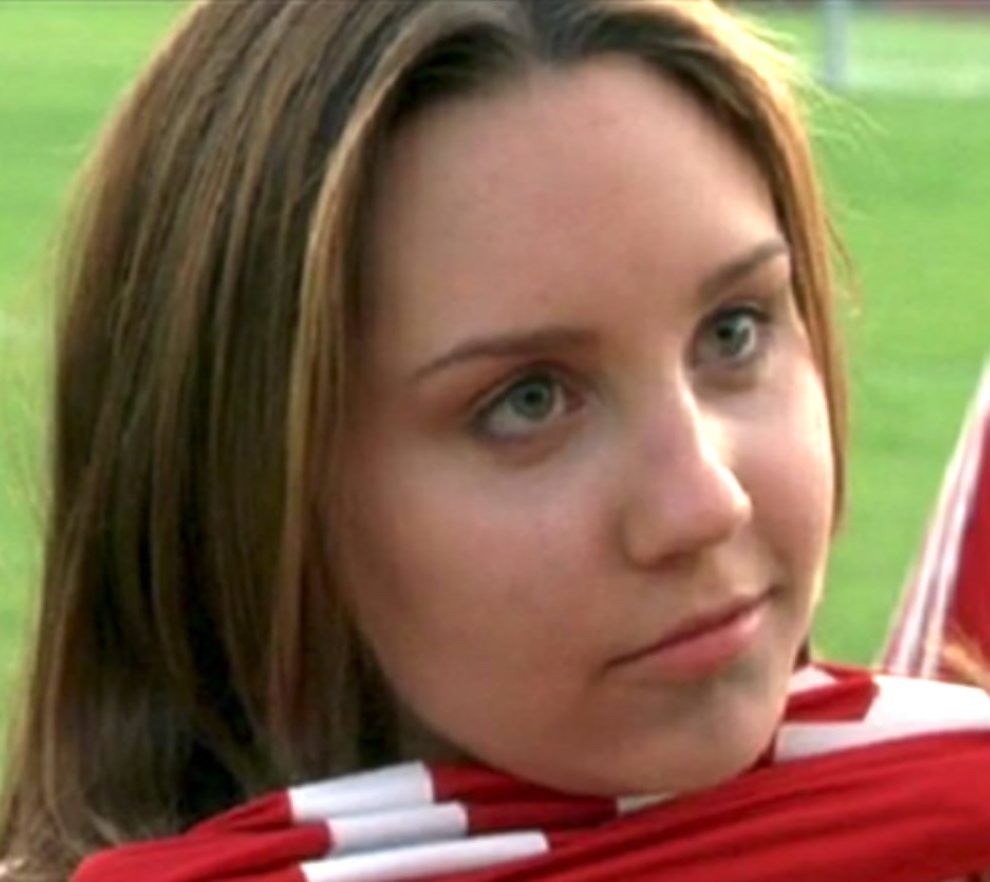 The Crying Game (1992)
Neil Jordan's thriller set in Northern Ireland was a huge success, both critically and commercially. Despite being full of excellent performances, nightclub singer Dil, played by Jane Davidson, is responsible for the infamous scene that made jaws drop all over the world! IRA volunteer Fergus forms a bond with a British soldier hostage and, when he's killed, goes to London to find his girlfriend, Dil. In a key scene, Dil reveals she's transgender and audiences responded with a collective double-take.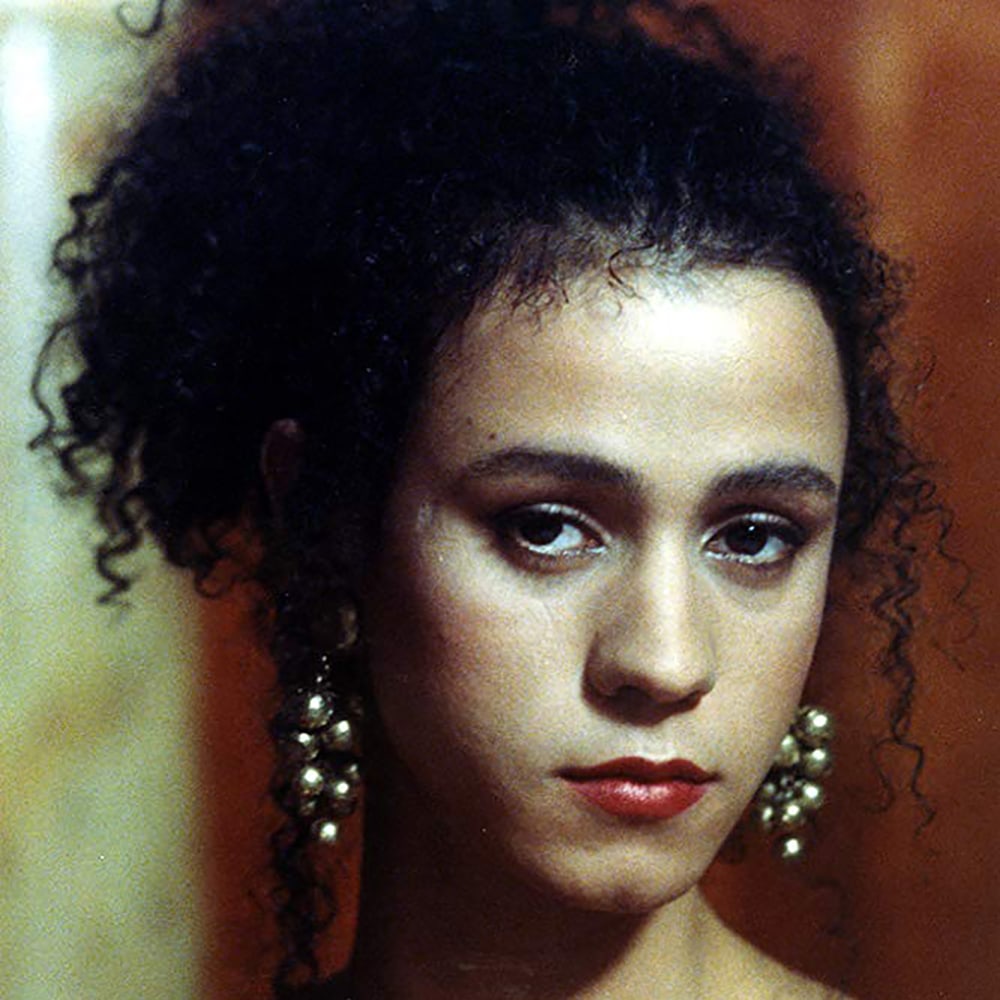 Who Framed Roger Rabbit? (1988)
It is well documented that Jessica Rabbit is one of the most bodacious animated characters of all time. In Who Framed Roger Rabbit? the red-haired woman is dressed in red and often makes people around her stop and stare. There is a scene though where the animated character perhaps reveals a bit more than viewers might have anticipated. However, it is important to remind viewers that she is not real, which can be easy to forget…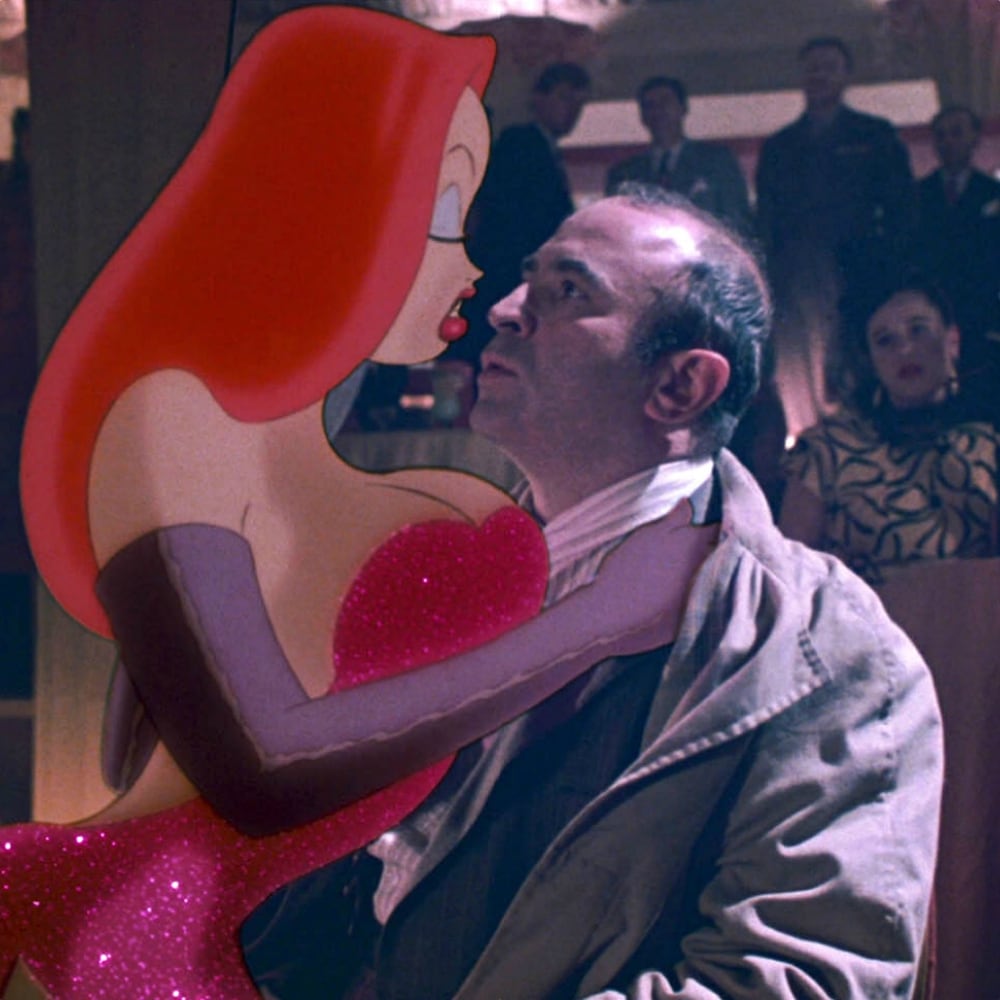 The Exorcist (1973)
If there is one movie on this list that has a ton of quickfire, shocking images in it, then it has to be The Exorcist. With so many strange, frenetic and shocking moments in the movie, there are plenty of scenes that one can pause and rewind to – if you are into the horror genre, that is! Viewers soon learned though that if you paused the movie at the right time, you are able to see the demon who possesses Regan, Pazuzu.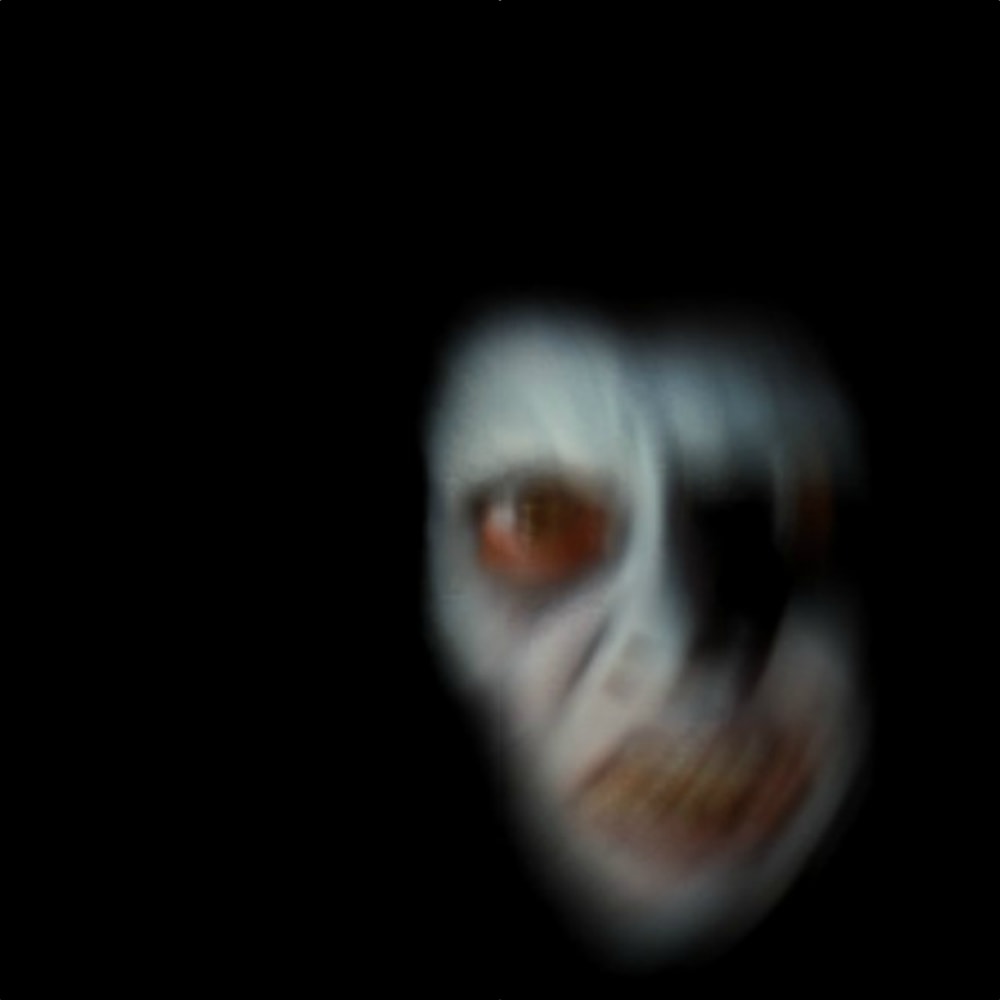 Boogie Nights (1997)
There is no denying that Paul Thomas Anderson's Boogie Nights is a unique movie due to the subject matter. At the center of the 1997 drama is Mark Wahlberg's character Dirk Diggler, an aspiring adult movie star who is slowly becoming the guy that everyone's talking about – and for a very big reason. Viewers couldn't help but pause at a number of moments in the movie, but arguably the most paused scene came when Diggler bares all for the crew. It turns out that whatever was underneath was actually prosthetic.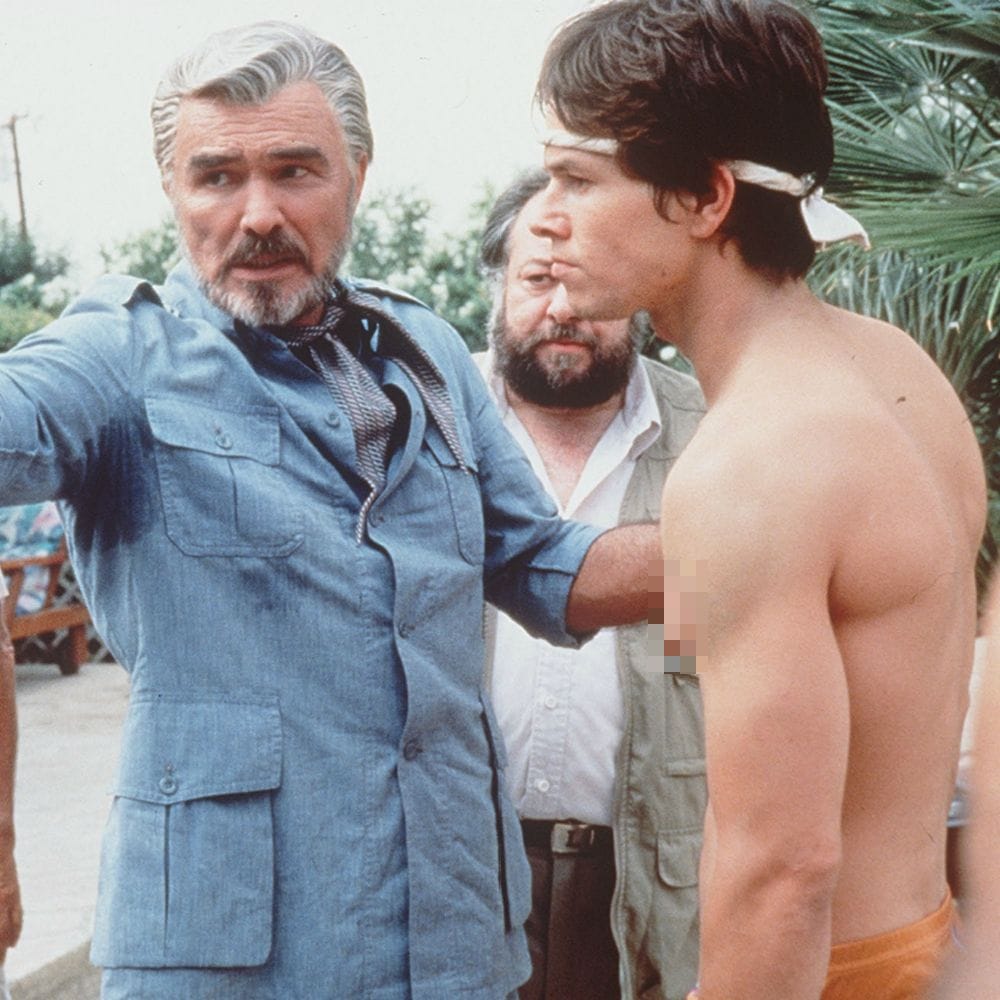 Scanners (1981)
While it's not the most recognizable film on this list, Scanners has developed a strong fan base since its 1981 release. This scene has been paused so much due for its gory nature, it happens so fast that you simply have to rewind and pause to get the full effect of it.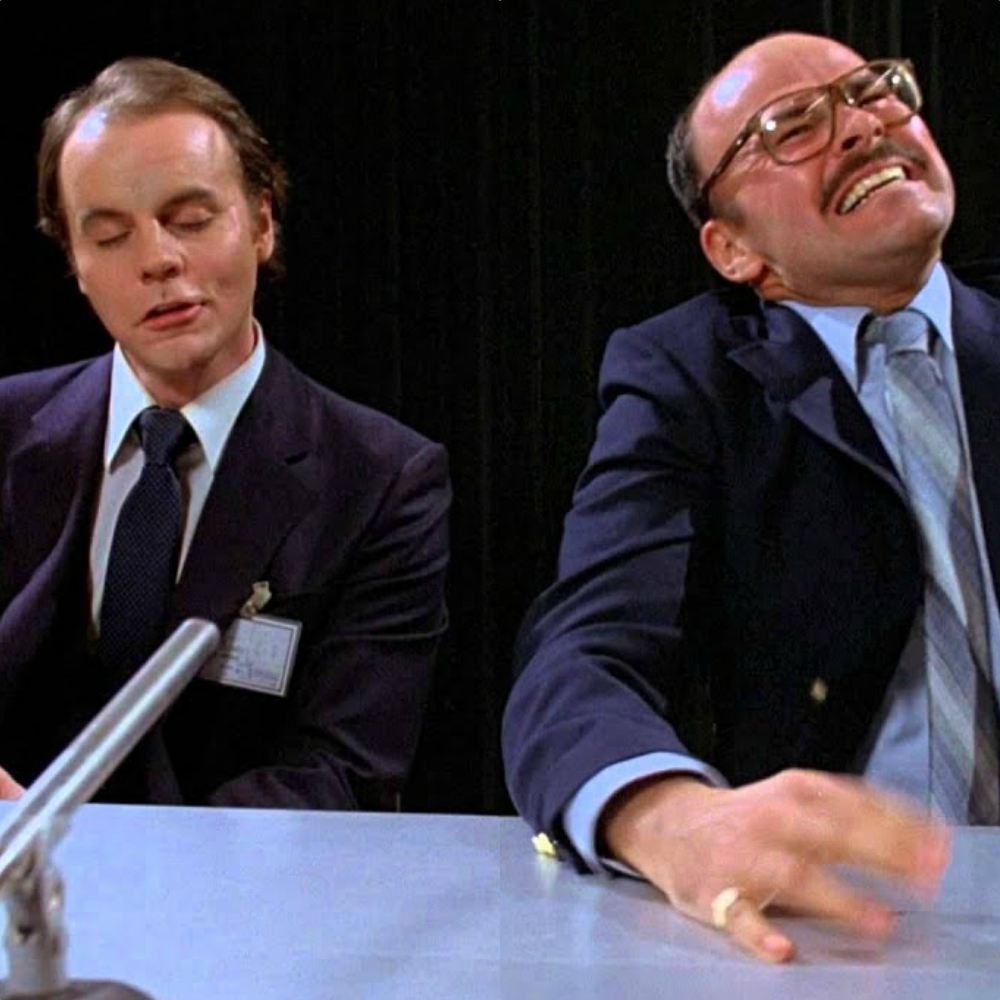 Deadpool 2 (2018)
In Deadpool 2, our favorite outspoken anti-hero hires a misfit team of superhumans called the 'X Force' to help him on his adventures. One of the most skilled members is the Vanisher, who is your classic invisible man. In a dramatic but funny scene, the Vanisher and the others jump off an airplane with parachutes but most of them die before reaching the surface. For a split second, Vanisher's actual form is revealed as heartthrob Brad Pitt!
Star Wars: A New Hope (1977)
One of the most hilarious moments in the Star Wars film franchise that people can't help but rewind and playback over and over again is in the very first installment, A New Hope. In a scene midway through the movie, a group of stormtroopers can be seen walking through the door. However, one of them accidentally hits their head on the top of the door. It turns out that this was just an accident that made it into the final cut!
Star Wars: The Force Awakens (2015)
The driving force of Star Wars: The Force Awakens was finding out where exactly Luke Skywalker was. Then, in the closing moments, our new hero Rey finally finds him, hiding out on a mysterious island in the middle of an ocean. She hands over his lightsaber to him and the movie ends on a literal cliffhanger. However, many have paused the moment we first see him, as it is believed he is standing next to some sort of gravestone.
Toy Story 3 (2010)
In the first Toy Story (1995), Buzz and Woody end up on an adventure together that eventually sees them locked up by Sid, an evil kid who likes dismembering toys. Die-hard fans of the movie series must have done a double-take when Sid showed up in Toy Story 3 working as a garbage man. They say that you're only as good as your last job proving that Sid is, and always was, garbage!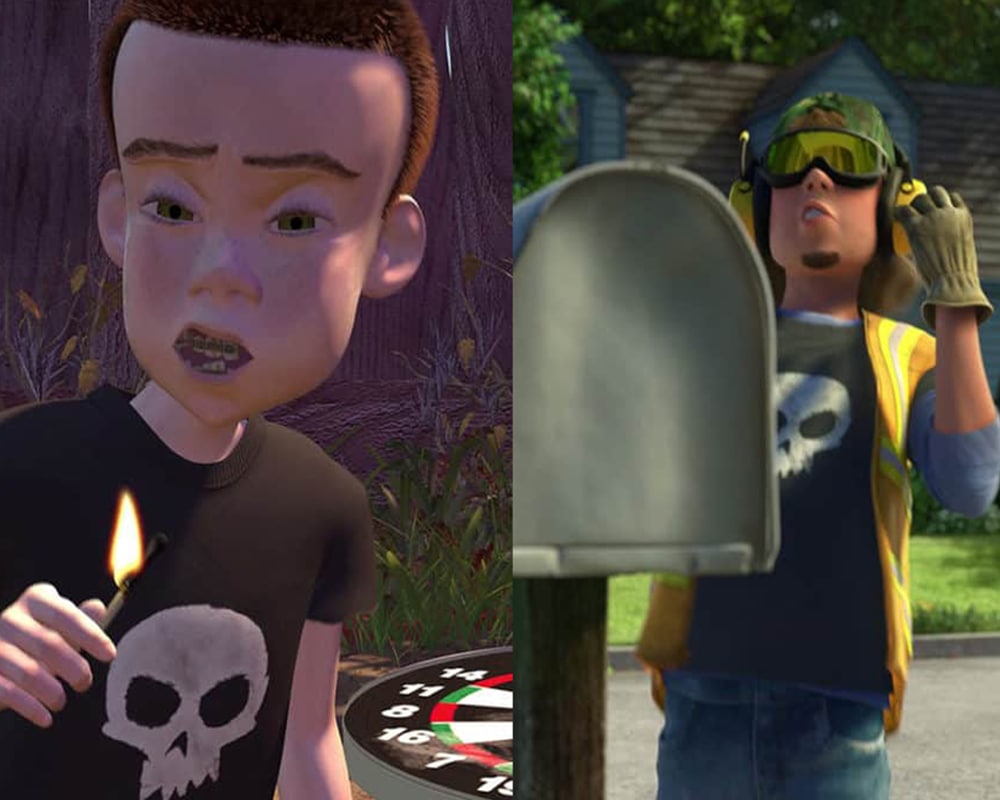 The Lion King (1994)
In Disney's The Lion King, there is a scene where Mufasa and Sarabi are sitting on the rock that their son Simba was previously presented from to the animal kingdom and they gaze into the stars. Many believe that upon pausing, the dust and the falling stars clearly spell out a specific three-letter word. We will not spell it out for you, but it basically implies what Mufasa and Sarabi originally did to bring Simba into the world…
Psycho (1960)
The horror genre simply wouldn't have looked the same without Alfred Hitchcock's iconic masterpiece Psycho. Anthony Perkins brought a real believability to the creepy role of Norman Bates and if you've seen the movie, you know how everything goes in the end. During the closing scenes of the 1960 movie, Bates is arrested and taken to jail. The paused scene we are alluding to is when Bates looks straight at the camera, viewers can briefly see the image of a skull layered over his face.
Titanic (1997)
There is no denying that the world fell in love with Titanic when it came out back in 1997. However, arguably the most memorable scene in the movie comes when Jack is drawing Rose. He is determined to draw her "like one of his French girls." However, it's not just a cheap scene of a woman with her clothes off. The drawing ends up playing a very important role in the story, especially when it gets recovered from the wreckage many years later.
Wild Things (1998)
While Phoebe Cates's pool scene was paused a lot back in 1982 for obvious reasons, it seems that an even steamier pool scene would surface 16 years later in the movie Wild Things. Again, this '90s flick did not set the awards season on fire, by any means. However, the sight of actresses Denise Richards and Neve Campbell sharing a passionate kiss in a pool was something that many home viewers simply could not help but pause again, and again…and again…
Total Recall (1990)
While Arnold Schwarzenegger movies are generally entertaining for one reason or another, Total Recall is full of strange and bizarre imagery. Take this scene for example, which shows a woman who happens to have three of a specific kind of body part. While viewers were pretty happy to skim through the entire movie, most probably had to do a double-take when they saw this. If you are able to unpause this bizarre moment, it's actually a pretty fun movie!