Sometimes, we all need a little reminder every now and then that the world might not be such a bad place after all. One mom of an autistic son was about to learn the kindness of strangers thanks to one flight.
All Alone
Alexa Bjornson was starting to get worried. Her 7-year-old son, Landon, was set to head off on a flight, but that wasn't all. Landon was flying all alone to see his father but had been diagnosed with high-functioning autism. This means that traveling can be pretty tough for the youngster. Plus, Alexa wouldn't be by her son's side to help him through it all.
Preparing Her Son
The mom knew she needed to make sure that Landon was as comfortable as possible. She decided the best way to keep him safe was to tell the other person on the plane. How? Alexa wrote a letter for Landon to hand to someone. The mom explained Landon's diagnosis and said that he could be nervous and ask the same questions. Alexa also attached $10 to the note to ask if the passenger could help Landon feel relaxed.
Sending Proof
Not only did Landon find a friend on the plane, but a passenger named Ben sent photo proof that he had looked after Landon throughout the flight. That wasn't all. Ben also confessed that the $10 was unnecessary, and he had donated to an autism charity in Landon's name to help someone else that could need it.
Alexa started her day worrying about how her autistic son would cope with the flight. Little did she know that Landon would not only meet a new friend, but she would learn that some people want to make sure the world is a better place, too. Thankfully, one good deed soon turned into a chain reaction.
Never Before Seen Photos Of The Royal Family
Tons of people all around the globe are obsessed with the British Royals and we finally have access to these rare photos of five generations of the most famous family in the world. Read on to find out more!
Like Mother Like Daughter
The Queen mother and her daughter were close. Growing up, the Queen mother even taught her daughter how to read by the time she was five years old. She made sure young Elizabeth knew domestic duties even though they lived a lavish lifestyle.
The Queen Mother
Before the Queen became the Queen Mother as we know her, she was a sweet little girl named Lady Elizabeth Bowes-Lyon. Here is a rare photo of Elizabeth Bowes-Lyon in 1909 as a young girl practicing her curtsy. She was 9 years old when the photograph was taken. Elizabeth Angela Marguerite Bowes-Lyon was one of ten children. She was the youngest daughter and the 9th child. As a young girl, Elizabeth loved to play at St Paul's Walden and at Glamis Castle.
Smiling Duchess
During World War II, the British people found her to be a great moral support during the turbulent times. Many advised Elizabeth to leave England and to stay in North America with her children during WWII. However, Elizabeth had no intention of evacuating at all. She responded to the advice strongly and said, "The children will not leave unless I do. I shall not leave unless their father does, and the King will not leave the country in any circumstances whatsoever."
A Stroll With Mom
After Elizabeth married George VI in 1923, the couple had two girls, Princess Margaret Rose and Princess Elizabeth. Actually, first King George proposed to Elizabeth three times. The first two times, she rejected his proposal because she did not want to be a member of the royal family, but George did not want to marry anyone else. Even his mother, Queen Mary, said that Elizabeth was "the one girl who could make Bertie happy." Finally, they decided to marry at Westminster Abbey on April 26, 1923.
Her Girls
Three years into their marriage, King George and Elizabeth had their first daughter, Duchess of York Princess Elizabeth. Four years later, the royal couple gave birth to their second daughter, Princess Margaret Rose. The Queen Mother was very attached to her children and did not like leaving them. Shortly after baby Elizabeth was born, King George and the Queen Mother took a trip to Australia to open Parliament house in Canberra, but Elizabeth was "very miserable at leaving the baby."
Sisters/Best Friends
Princess Margaret, Countess of Snowdon was a controversial member of the royal family. Right after WWII, she fell madly in love with Group Captain Peter Townsend who was still married to his wife at the time. In 1952, Townsend divorced his wife and proposed to Margaret, but the church of England would not allow her to marry a divorced man. She eventually cut ties with Townsend and instead married photographer Antony Armstrong-Jones. Sadly, they divorced after 18 years of marriage. Allegedly, she was with several other men after her divorce.
The Love of Her Life
Princess Elizabeth fell deeply in love with Prince Phillip, Duke of Edinburgh when she was just a teenager. At just 13 years old, she had completely fallen for him even though he was her distant cousin! Many people thought they were a surprising pair because they were complete opposites. While Prince Phillip was loud and said whatever was on his mind, Princess Elizabeth was much more reserved. The two royals balanced each other out with their differing personalities and could not wait to get married.
Charles and Anne
Prince Charles was just three years old when he became heir to the throne after King George VI died in 1952. Growing up in Buckingham Palace was a unique experience, to say the least. As heir to the throne, more public appearances were expected of Prince Charles, now The Duke of Cornwall. As a young boy, Prince Charles even attended his mother's Coronation at Westminster Abbey. As he grew, he attended a pre-preparatory school followed by boarding school at Cheam School in Berkshire, and then Gordonstoun in Scotland.
Time At Balmoral
The Queen has always been open about her love for Balmoral and to this day frequently spends time there whenever she can. In this photo the entire Royal Family can be seen vacationing – how young does Princess Anne look! Many people don't know that Balmoral Castle was purchased by Queen Victoria and to this day remains privately owned by the Royal Family, rather than state owned. The gorgeous estate is estimated to be around  50,000 acres
London Underground 1969
In 1969 Queen Elizabeth II officially opened the Victoria line, a brand new route on the London Underground. It was named after the Queen's great-great grandmother Queen Victoria. It was a momentous occasion as it was the first time ever that a member of the Royal Family had ever ridden on public transport! The event was watched by millions of people. Ironically, in 2018 a new line on the London Underground will open, named after Queen Elizabeth II.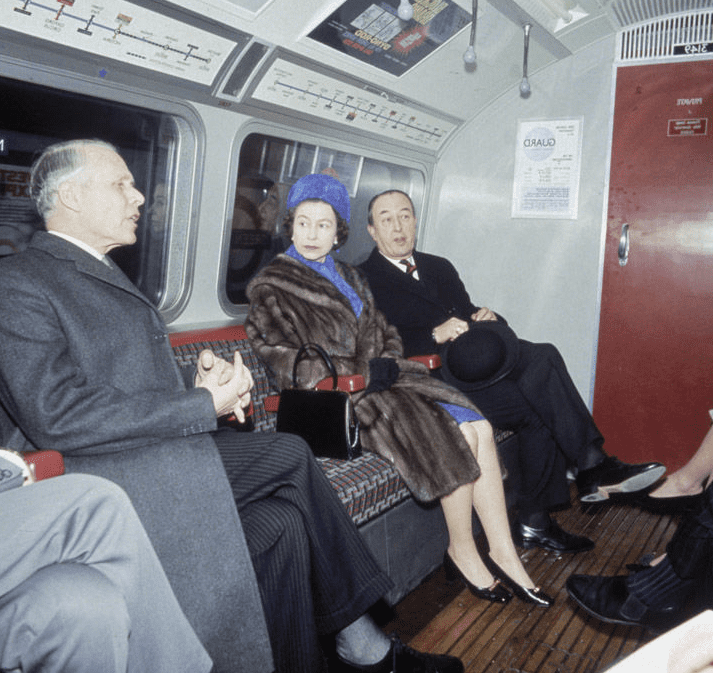 The Emir Of Bahrain
Queen Elizabeth met the Emir of Bahrain on a state visit to the country in 1979. The Queen's state tour to the Middle East, drew global attention since no other member of the British Royal Family had ever toured the Middle East. She visited six Gulf countries and famously befriended the leaders of all countries – as only a Queen can. Upon retuning to the United Kingdom, both the Queen and Prince Philip commented on how open and friendly the people of the UAE had been.
Meeting The Spice Girls
The Spice Girls were the hottest girl group around in the 1990s – everyone wanted to meet them, including Queen Elizabeth! Upon their performance for the Royal Variety Show at the London Palladium in 1997, the Queen went backstage and met the girls. Geri Halliwell, pictured here shaking the Queen's hand, left the group just a year later in 1998, in a move that shocked the world. Eventually the group reunited and gave a show stopping performance at the London 2012 Olympics.
A Visit To India
In 1961 Queen Elizabeth, along with Prince Philip visited India, the first time for a British monarch to do so since the state gained independence. The couple toured around the entire country visiting the biggest cities, including Mumbai and Kolkata. Queen Elizabeth and Prince Philip also visited the country's most famous landmark – the Taj Mahal and were also honored with being the guests of India's Republic Day Parade. Since their visit, many other members of the Royal Family have visited the beautiful country, including Prince William and Kate.
Meeting The Pope
In October 1980 The Queen met with Pope John Paul II. She made history once again when she became the first British monarch in history to ever visit the Vatican. The Pope later described the visit as "warm and relaxed". The Pope and the Queen also held private talks, as well as discussing the ideals of freedom and democracy. In turn, the Queen invited the Pope to visit England and indeed he did 2 years later.
The Queen's Christmas
Here is a lovely photo of Queen Elizabeth with her two sons Prince Andrew and Prince Edward on Christmas in 1971. Every year on Christmas, Queen Elizabeth makes a Christmas speech that is broadcast to the Commonwealth of Nations. The tradition started in 1932 with King George V and Queen Elizabeth has continued the custom. Today, her message is broadcast on television, radio, and of course, the internet. The theme of her last speech in 2016 was 'inspiration'. She also spent time praising the British Olympians for their efforts.
Prince William
Prince Charles met Diana Spencer in 1977, even though he did not think about dating her seriously until the 80s. Later, Prince Charles revealed to his chosen biographer, Jonathan Dimbleby, that "without any apparent surge in feeling, he began to think seriously of her as a potential bride" after talking with her at a friends barbecue in July. Once he considered her a potential wife, Diana started to accompany Prince Charles on visits to Balmoral Castle and Sandringham House. Charles proposed to Diana in February 1981 and the couple got married a few months later.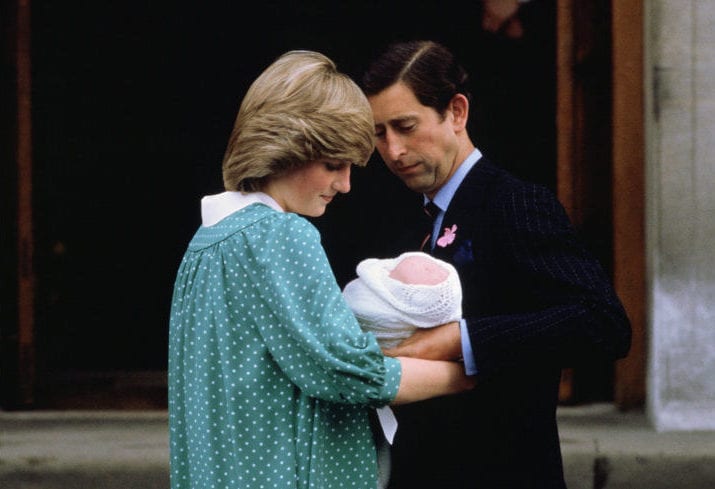 The Little Prince
Prince William, Duke of Cambridge, is the oldest son of Princess Diana and Prince Charles. He was born in 1982, the same years as his wife, Kate Middleton. William is second in line to succeed Queen Elizabeth II, after his father. Having a child in Buckingham Palace again was very exciting for the people of Great Britain. There had not been a child of a Prince and Princess since 1905 when Prince John was born to King George V and his wife, Queen Mary.
Brotherly Love
Over the years, Prince William and Prince Harry have grown extremely close. Besides the two being close brothers, they are also best friends. They both enjoy engaging in many activities together. They love to take a break from the royal life and ride motorcycles together. The brothers are also very committed to their respective charity work. Both boys are very supportive of each other's endeavors and surprisingly, there is very little jealousy between the royal brothers which is quite uncommon for sibling relationships.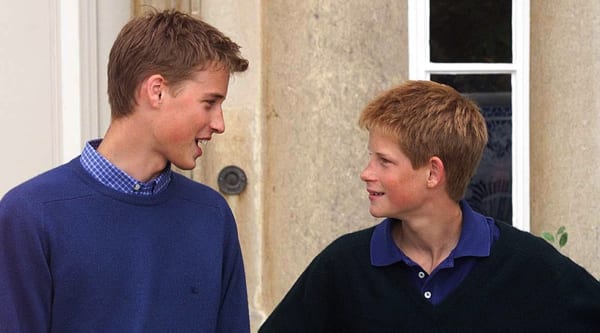 Wombat
Princess Diana's marriage to Prince Charles was in jeopardy while she was pregnant with William.  Even at three months pregnant, the Princess's marriage was unraveling and she decided to throw herself down a staircase. Even though she has some bruising, the fetus remained healthy. Diana reached full term and delivered William after 16 hours of labor. Prince William and his mother ended up having a very special relationship. Princess Diana would sometimes refer to her son by his nickname, "Wombat" or "Wills."
Diana's Boy
Prince William has been very open about the pain he felt after losing his mother, Princess Diana. William was only 15 years old when his mother was killed in the Paris car crash. When he spoke about the tragic experience, William shared that "Greif is the most painful experience." This is why William has focused much of his charity efforts of helping children deal with grief. Prince William works with Child Bereavement UK to "bring warmth, comfort, and a guiding hand" to the "children whose lives have been torn apart by the inexplicable death of a parent."
Prince or Policeman
The photo below was taken in 1985 of Princess Diana, Prince William, and Prince Harry. When William was young, he was already cognizant of the danger his mother was in because of her popularity in the public. At the young age of seven, William reportedly told his mother that he wanted to be a police officer when he grew up so that he could protect her when he was older. Younger brother Harry responded to the comment with, "Oh, no you can't. You've got to be King."
Picture Perfect
Even though on the outside, their family looked picture perfect, Prince Charles and Princess Diana's rocky relationship started to unravel. Even before the couple got married, many could sense the pressure present in the relationship. Huffington Post revealed that once in an interview, Prince Charles and Princess Diana were asked if they were in love. After Diana quickly responded with "of course," Charles added in "Whatever in love means." The infamous line definitely made an impression and alerted the public that the relationship might not work out.
Left Handed
From a young age, Prince William's every move was being watched by the public, especially because he was the heir to the throne. William made his first public appearance in March 1991. Young William went to Cardiff, Wales on an official visit with his parents. He arrived in Cardiff by airplane and was then escorted to Llandaff Cathedral. Prince William was allowed to sign the visitors' book, which was the first time the public learned that he was left-handed.
Harry Potter Scar
Even though Prince Harry and Prince William were often under the watchful eye of security, both boys still managed to get themselves into trouble sometimes. At 9 years old, William was rushed to the emergency room at Royal Berkshire Hospital after he accidentally got hit by a student swinging a golf club. Fortunately, William did not go unconscious but he did suffer a depressed fracture of the skull. After he was operated on, he was left with a permanent scar which he likes to call his "Harry Potter scar".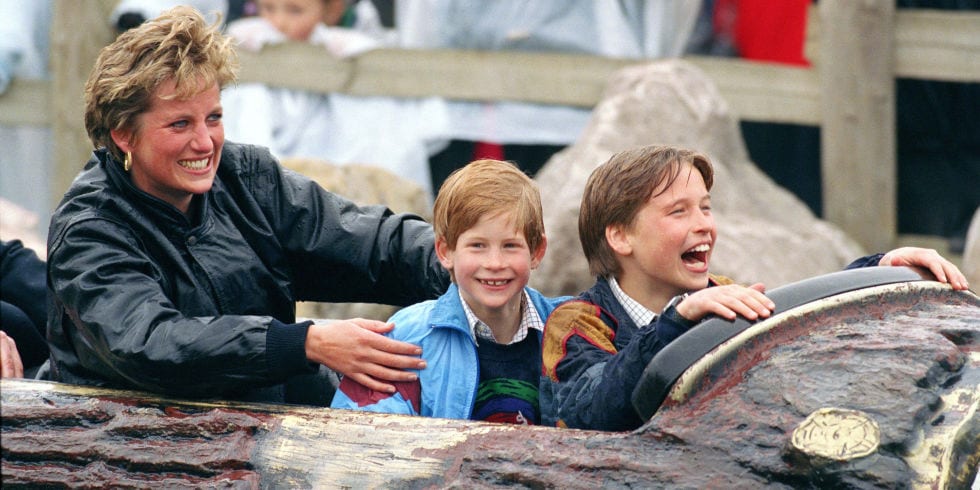 Best Friends
Queen Elizabeth and Princess Margaret had a very special bond. The sisters even had sweet names for each other. Princess Margaret would call her "Lilibet." In a Vanity Fair interview with Reinaldo Herrera, he shared about the special relationship between Elizabeth and Margaret.  They were hardly ever apart! As the girls grew up and moved to separate homes, the still made sure to keep in touch regularly. The sisters had a direct phone line between Buckingham Palace and Kensington Palace.
Baby Time
Princess Elizabeth and Prince Phillip wasted no time having children. Prince Charles was born right after the wedding in 1948. Charles was baptized in the palace's Music Room by the Archbishop of Canterbury, Geoffrey Fisher. Princess Elizabeth was just 22 years old when she gave birth to Prince Charles. Just one month prior to Charle's birth, the King issued letters patent. This move by the King allowed Princess Elizabeth's children to use the royal title of prince or princess, even though their father was not a royal prince.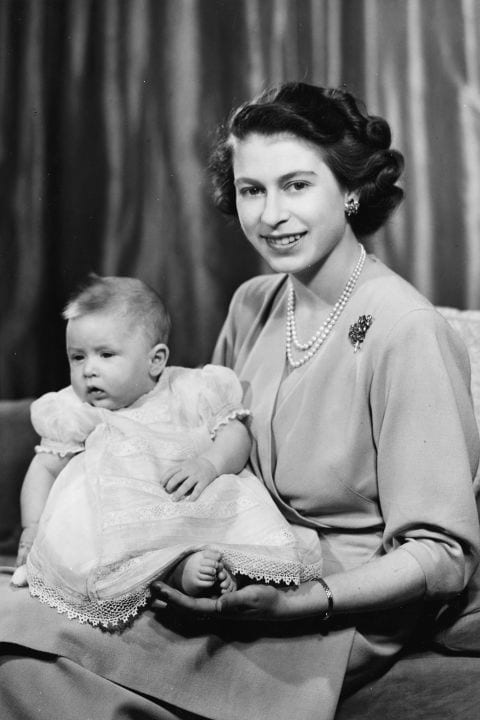 A Royal Upbringing
Below is a photograph of The Queen Mother, Princess Elizabeth and Prince Charles in 1950. Princess Elizabeth appears to be holding her new baby, Princess Anne. For the children of Princess Elizabeth, growing up in a royal family was a unique experience, to say the least. According to a Time magazine article entitled Growing Up Royal, Charles was first educated by a governess, Catherine Peebles, who was appointed and undertook his education between the ages of five and eight. Then in 1955, Buckingham Palace announced that Charles would attend school rather than have a private tutor.
Princess Elizabeth
There was a lot of controversy surrounding the marriage of Elizabeth and Phillip. Many did not think Phillip was a good enough match for the Princess. Once Elizabeth and Phillip got married at London's Westminster Abbey, they decided to take on the name Windsor. Well, actually Elizabeth's mother and Prime Minister Winston Churchill desperately wanted the newlyweds to take on the name even though Phillip did not want it. This pressure caused a lot of tension with Phillip, but still, they decided to take on the name.
Coronation
Queen Elizabeth II's coronation ceremony was the first ceremony that was broadcast on live television. People all around the world were able to watch the event at the same time.  Queen Elizabeth wore a silk white gown embroidered with the floral emblems of the countries of the Commonwealth at the time. The coronation ceremony, which lasted one day, took 14-months of preparation! Queen Mary died a couple months after the coronation ceremony but sill insisted in her will that the ceremony should continue as scheduled even if she died before.
WWII
Princess Elizabeth was around the age of 14 when World War II broke out. At her young and vulnerable age, she was already showing maturity and wisdom during the stressful times. Princess Elizabeth started the first of her famous radio broadcasts. Over the radio, young Elizabeth helped to comfort and reassure the children who had been evacuated from their homes. The princess said over the radio, "that in the end, all will be well; for God will care for us and give us victory and peace."
Princess Elizabeth
Before Queen Elizabeth II was officially the queen, she never imagined that she would be the heir to the throne. Her father, Prince Albert, was the second son of King George V, so she got to grow up as Princess Elizabeth without the pressure of becoming queen of Great Britain. In 1936, when her father became King instead of her uncle, the course of her life completely changed.
Accession to the Throne
Here is a sweet photo of Princess Elizabeth and Prince Phillip's new family in 1951, taken right before Elizabeth's accession to the throne. While Prince Charles and Princess Anne were still young, Elizabeth's father's health began to decline. Elizabeth started to stand in for George VI at public events. While Elizabeth and Phillip were on their way to Kenya in 1952, she found out that her father had passed and that she would need to immediately begin her accession to the throne. Right after her return home, she and Phillip moved into Buckingham Palace with their children.
Princess Anne
Princess Anne is the only daughter to Queen Elizabeth. Growing up Anne loved horseback riding.  She was a very talented rider and ended up going into competitive equestrian riding. She won many medals at the European Eventing Championships. Princess Anne rode on the British Equestrian Team and was even the European cross-country champion in 1972.  Princess Anne has mostly stayed out of the public eye as an adult. After she was the victim of a kidnapping attempt in 1974, the royal family increased their security significantly.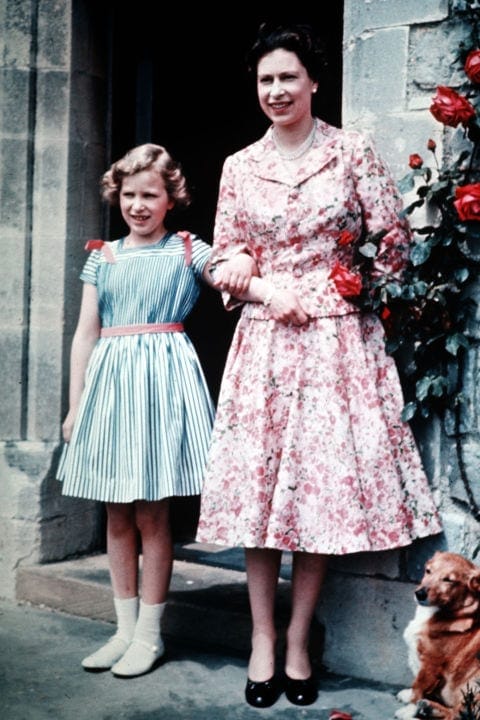 Mountbatten
Queen Mary was adamant about passing on her husband's surname after his death. Churchill even wrote in his diary, "What upsets me…is the Prince's almost brutal attitude to the Queen over all this."  Finally, in 1960, Phillip was able to pass on his name to his children. Once Queen Mary died in 1953 and the British Prime Minister resigned in 1955. Phillip's surname, Mountbatten, was finally added to his children's last names. Actually, only the male-line descendants who did not carry royal titles were able to take on the name, Mountbatten-Windsor.
Queen Elizabeth II
Queen Elizabeth II became the monarch of the United Kingdom, Canada, Australia, New Zealand, South Africa, Pakistan and Ceylon on June 2, 1953. Her coronation ceremony was held at Westminster Abbey. At the young age of 25, she ascended the throne following the death of her father. The ceremony took place more than a year after the King passed away, so the family could first mourn the loss. Otherwise, it would have been considered inappropriate to celebrate a festival right after the death of a monarch.
Her Reign
Queen Elizabeth II's reign has been very long. She is the oldest reigning monarch in the entire world! Throughout her peaceful reign, Elizabeth has made many changes to her people's lives. While traveling to many different countries, she has also changed the way people all over the world view the monarchy. For example, Elizabeth does not get involved in politics or share her political views. However, she does frequently exchange ideas and opinions with her prime ministers and is greatly respected by them.
Mother Elizabeth
Queen Elizabeth and her daughter Princess Anne were always very close, especially because she Anne is her only daughter. Princess Anne has worked hard to follow in her mother's footsteps. Anne travels the world just like her mother. Just recently, Princess Anne traveled to Ghana to work with the community on empowering women. Women's issues are incredibly important to Princess Anne. Her main focus continued to be on empowering women through female education and entrepreneurship.
Divorce
Even though the family had a royal reputation to live up to, Princess Diana wanted her sons to have a more normal upbringing than most royal children. Because of this desire for normalcy, Diana took her children to Walt Disney World and McDonald. Princess Diana also found it important to expose her sons to people around the world that were not as fortunate. She would take her kids to AIDS clinics and shelters for the homeless. She would also buy them typical teenage toys like video games.
Family Life
Queen Elizabeth has always been a very strong public figure, but it is easy to forget that she is also a very loving mother. Her majesty's public life and private life were very separate. However, it seems from pictures that Queen Elizabeth and her husband Prince Phillip had a very relaxed family life. Sally Badell Smith, the author of Elizabeth the Queen: The Woman Behind the Throne, shared that the "Duke of York and Duchess of York (her parents) were almost unusually involved with their children."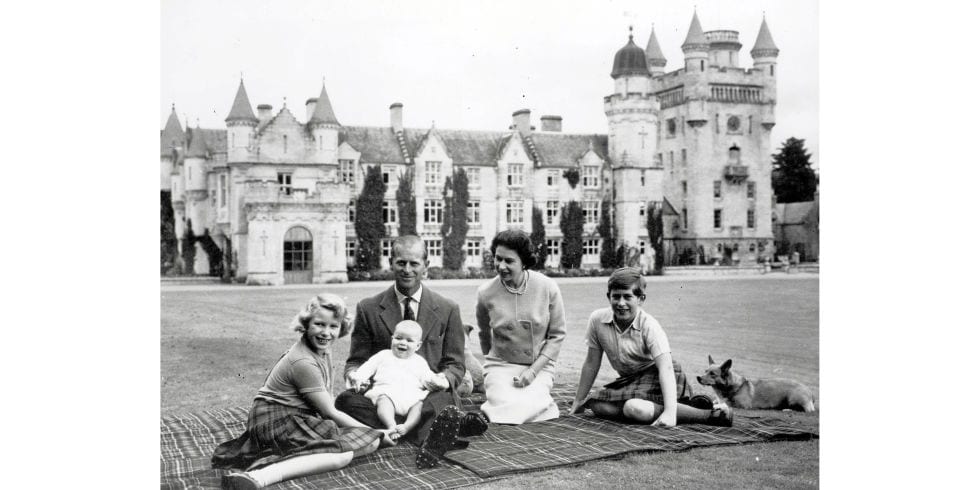 Name Change
At the same time that Elizabeth was moving into Buckingham Palace after the death of her father, many expected the royal house to take on her husband's name so the royal family would become the House of Mountbatten. Unfortunately, the British Prime Minister at the time, Winston Churchill, and Queen Mary requested that Elizabeth keep her father's surname and stay with the House of Windsor. This upset her husband Phillip. Phillip complained, "I am the only man in the country not allowed to give his name to his own children."
The Queen Onboard
The Royal Yacht was launched in 1953 and was in use for nearly 45 years. The Royal Britannia was much loved by Queen Elizabeth II as well as the rest of the Royal Family. When traveling by air was less common, the Royal Family would travel by sea. Many celebrities dined on board the luxurious liner alongside the Queen. Today the yacht is permanently berthed at Leith, which is located in Edinburgh and is a popular tourist attraction. Occasionally, exclusive dinners are also hosted.
Wedding
Elizabeth's father, King George was hesitant about the couple getting married because Prince Phillip did not possess certain qualities of a man that would marry into the family. Phillip was not wealthy and he also had connections with the Danish and Greek royal families. Despite some opposition, Princess Elizabeth and Prince Phillip, Duke of Edinburgh got married in 1947 in a beautiful ceremony at London's Westminster Abbey. Great Britain was still dealing with the aftermath of WWII, so Elizabeth had to collect coupons to buy the fabric for her wedding dress.
The Queen's Dogs
Queen Elizabeth's corgis have gotten a lot of attention over the years. She has owned more than 30 corgis during her reign as Queen. Corgis are by far the favorite breed of the British Royal Family. All around the world, there are even statues of Elizabeth's famous corgis. Queen Elizabeth fell in love with corgis when she was a young girl and the love continued to grow well into adulthood. It is no surprise that her corgis are treated extremely well! Each dog has his or her own speciala diet approved by a veterinary expert.
The Queen Meets Reagan
It's amazing to think that throughout the Queen's lifetime there have been 11 US Presidents. After being formally invited by the Queen as well as Margaret Thatcher in December 1981, Regan made an official visit to Great Britain in June 1982 for just two days. While, on his trip Regan visited Windsor Castle, one of the Queen's residencies. Riding horses is one of the Queen's favorite past times so it seems fitting that the two went horseback riding together.
Princess Anne
Below is a rare photo of Princess Elizabeth in 1950 when she was probably pregnant with Princess Anne. Shortly after Prince Charles was born, Princess Anne was born two years later. Below is a rare photo of Princess Elizabeth in 1950 when she was probably pregnant with Princess Anne. Even while Princess Elizabeth was having children and busy as a mother, she continued to learn languages and host events. Princess Elizabeth knows French fluently and many other languages as well so that when she travels, she does not need an interpreter.
The Great Wall Of China
Over 300 famous people have been to the Great Wall of China including our very own Queen and Prince Philip. They made the official state trip together in October 1986, and the visit was extremely symbolic since no other members of the British Royal Family had ever toured China. During the trip the couple met with various leaders of China, as well as visiting famous landmarks and historical monuments. The Queen and Prince Philip also attended a state banquet in Beijing.
Queen Elizabeth's Visit To South Africa
In 1947 Queen Elizabeth II as we now know her, was known as Princess Elizabeth. Accompanied by her parents King George VI and his wife Queen Elizabeth, as well as Princess Margaret, the Queen's sister,  the family undertook a state visit to South Africa. The journey took an astonishing three months on board the HMS Vanguard, where the Royal Family also visited Swaziland. It was on this trip where Elizabeth famously announced that her life would be devoted to serving to the country.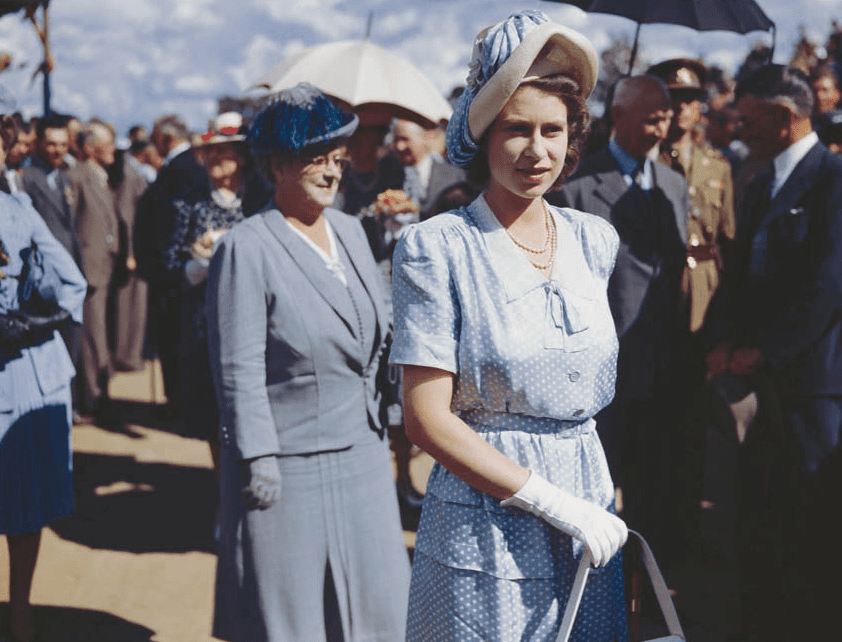 Kate Middleton
Catherine, Duchess of Cambridge was born in 1982 as the oldest of three siblings. Her parents, not of royal descent, worked as a former flight dispatcher and flight attendant. She grew up in an upper-middle-class family. For a couple years during her childhood, her family lived in Amman, Jordan while her father worked for British Airways. Young Kate had a wonderful childhood, and as she grew older, she started to work for her family business, Party Pieces. Never did she imagine that she would become the Duchess of Cambridge!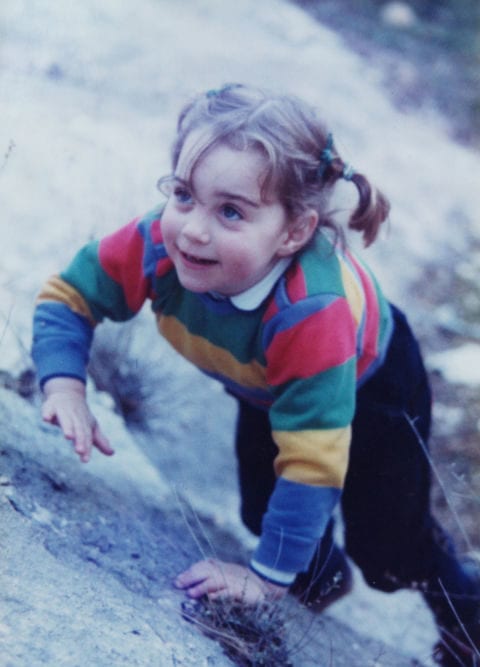 Young Love
Kate Middleton and Prince William met at a fashion show fundraiser. Early on, Prince William was intrigued by Middleton but she was dating Rupert Finch, another student, at the time. Shortly after, Middleton split with Finch. Then, sophomores year, Kate and William shared a flat which allowed space for the relationship to grow. They kept their budding romance under wraps for a while because the Prince had a deep distrust of the media. The press got a hold of the relationship by 2004 when Kate was photographed on a royal vacation.
A Royal Wedding
Prince William proposed to Kate Middleton using his mother's engagement ring on November 16, 2010, while on a vacation together in Kenya.  Shortly after, the couple announced their plan to move to North Wales because Prince Williams was stationed there with the Royal Air Force. The royal couple tied the knot at Westminster Abbey in London. Kate's wedding dress was designed by Sarah Burton, while William wore his uniform. Right before the wedding, Kate's title changed to, Her Royal Highness the Duchess of Cambridge.
A Royal Family
Almost a year after Kate and William's wedding, St. James Palace made an official announcement that Kate was pregnant. The same day that the announcement was made, Kate was hospitalized in London for acute morning sickness. The announcement read, "Their Royal Highnesses The Duke and Duchess of Cambridge are very pleased to announce that The Duchess of Cambridge is expecting a baby. The Queen, The Duke of Edinburgh, The Prince of Wales, The Duchess of Cornwall and Prince Harry and members of both families are delighted with the news."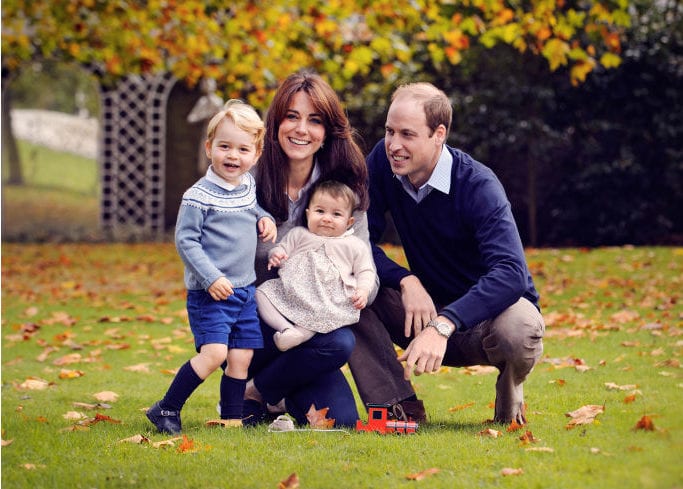 Two Watches
Princess Diana was one of the first fashion-forward princesses, and each accessory that she wore made a statement. Princess Diana wore two wristwatches, and the reason why is super romantic. While attending one of then-fiancé Prince Charles' polo matches at the Guards Polo Club in Windsor, England, in July 1981, Lady Di was first spotted wearing two wristwatches. She didn't double up in order to keep track of multiple time zones—in fact, one of the watches was hers, while the other belonged to Charles, and she would wear his timepiece "as a tribute to him and to wish him luck in the match." So sweet!
Baby Time
The Duchess of Cambridge gave birth to her son, George Alexander Louis, on July 22, 2013. Similar to her first pregnancy, Kate also suffered from severe morning sickness during her second pregnancy. Again, she was required to cancel all official engagements and focus on resting. On May 2, 2015, the Duchess of Cambridge gave birth to her first daughter, Charlotte Elizabeth Diana. Princess Charlotte weighed 8 pounds, 3 ounces. She is the Queen's fifth great grandchild and she is also fourth in line to the throne.
A Well Dressed Prince
Prince George is third in line to the British throne, following Prince Charles and Prince William. The royal family has decided to start Prince George in school in September 2017. Right now, at just three years old, he is already one of the most popular members of the royal family. Many businesses have identified this trend as the 'Prince George effect.' All of George's outfits and toys immediately sell out after he is photographed with them. The young boy was even ranked on GQ's "50 Best Dressed Men in Britain."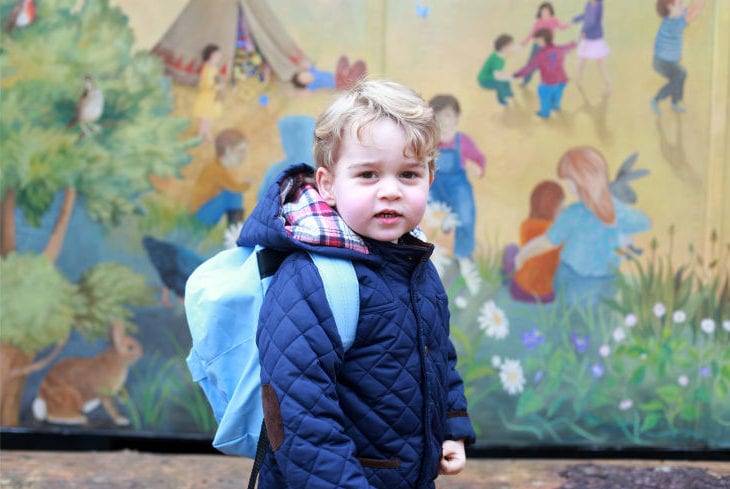 "Busy Lizzie"
Even at 90 years old, Queen Elizabeth shows no signs of slowing down. She is busier than most members of the royal family. In 2015, she carried out 341 official engagements, which were more engagements that Prince Harry and Kate Middleton combined! Queen Elizabeth has reigned for more than 64 years, which means she has "surpassed the record held by her great-great-grandmother Queen Victoria." The Duke of Edinburgh keeps up with his energetic wife, as well! Elizabeth and Phillip love to travel the world together and make their presence known.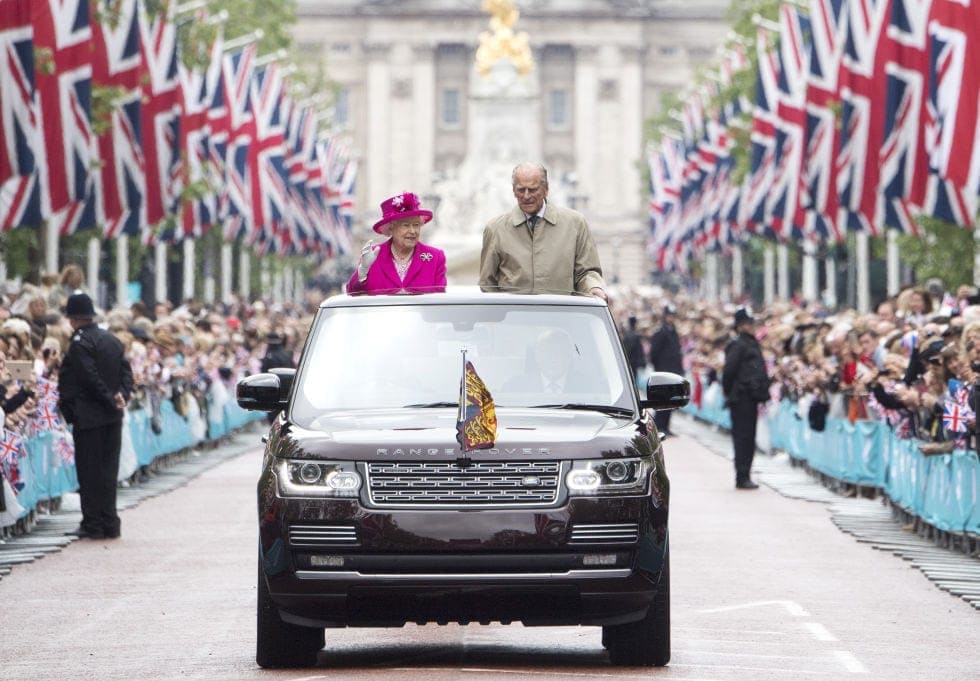 Parenting
Kate Middleton and Prince William have been candid in recent years about the trials and tribulations of parenting. Anyone who is a parent can attest to the challenges of raising children! While on a trip to Vietnam, Prince William shared, "Well, as the other parents in the room will testify, there's wonderful highs and there's wonderful lows. It's been quite a change for me, personally. I'm very lucky in the support I have from Catherine. She is an amazing mother and a fantastic wife."
A Family of Four
Many parents look up to Kate and William because of the beautiful job they are doing raising their children. Still, Kate and William have been honest about their struggles. Prince William opened up in an interview and said, "I've struggled at times, the alteration from being a single, independent man to going into marriage and then having children is life-changing. I adore my children very much and I've learned a lot about myself and about a family, just from having my own children and it's amazing how much you pick up from just in those moments."
Vacation
Even the royal family needs a vacation every once in a while. They decided to get out of all of their castle life commitments for a few days and escape to a private location. Back in 2016, Kate, William, and their two children headed out to their favorite destination in the French Alpines. The skiing trip was meant to be 'top secret,' so the family decided to hire one private photographer to take pictures of the family. Apparently, the royal family stayed in the same resort as David and Victoria Beckham.
Generations
Queen Elizabeth loves her role as a grandmother and a great-grandmother. Prince William has spoken extensively on what it was like to have her as a role model, since the Queen was instrumental in raising young William. In the documentary Our Queen at Ninety, William shared, "Growing up, having this figurehead, having this stability above me has been incredible. I have been able to explore, understand, slightly carve my own path. I greatly appreciate and value that protection."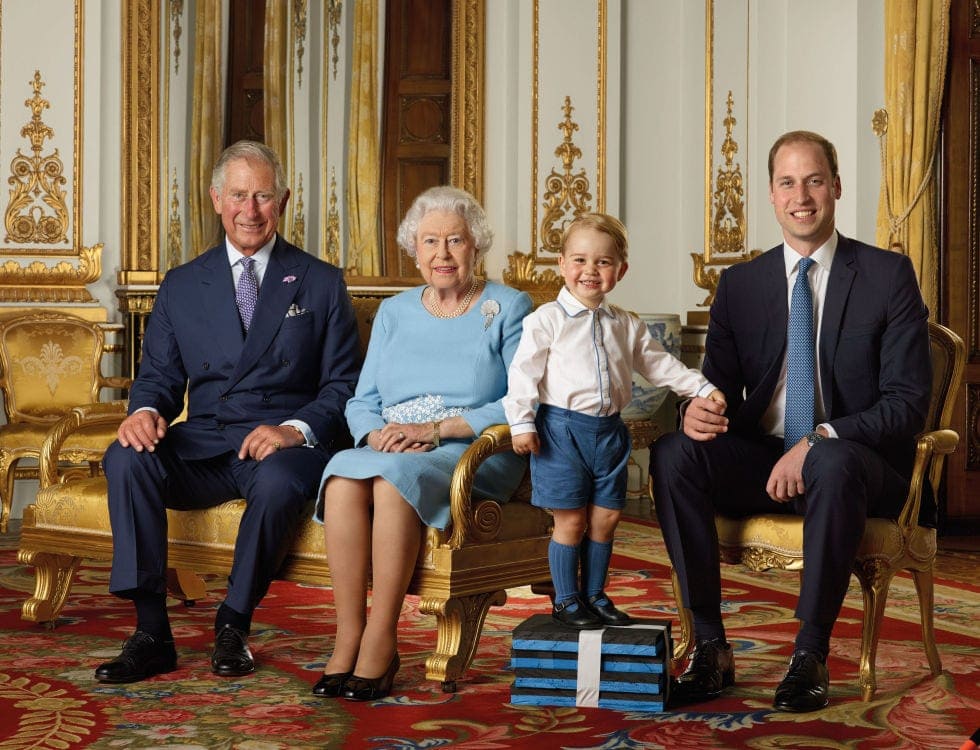 Meeting JLo
Part of being a royal figure means getting to meet many celebrities. In 2011, all of the stars got glammed up to meet the Duke and Duchess of Cambridge at the Belasco Theater in Los Angeles. The famous singer opted to wear an Emilio Pucci gown to the special event. Jennifer Lopez was so excited to meet the royal couple that she affectionately put her hand on William's elbow. It seems from Kate's expression that she was just as excited to meet the talented celebrity!
Woman to Woman
In April 2016, the Duchess of Cambridge hosted the Obamas for dinner at Kensington Palace. Barack and Michelle Obama arrived to the palace by helicopter straight from the US ambassador's home in Regent's Park.  Both powerful women had a lot to talk about together while at the special dinner. After they greeted each other outside, the ladies sat down in William and Kate's private apartment to chat it up. Before the apartment belonged to the Duke and Duchess of Cambridge, it once belonged to Princess Margaret.